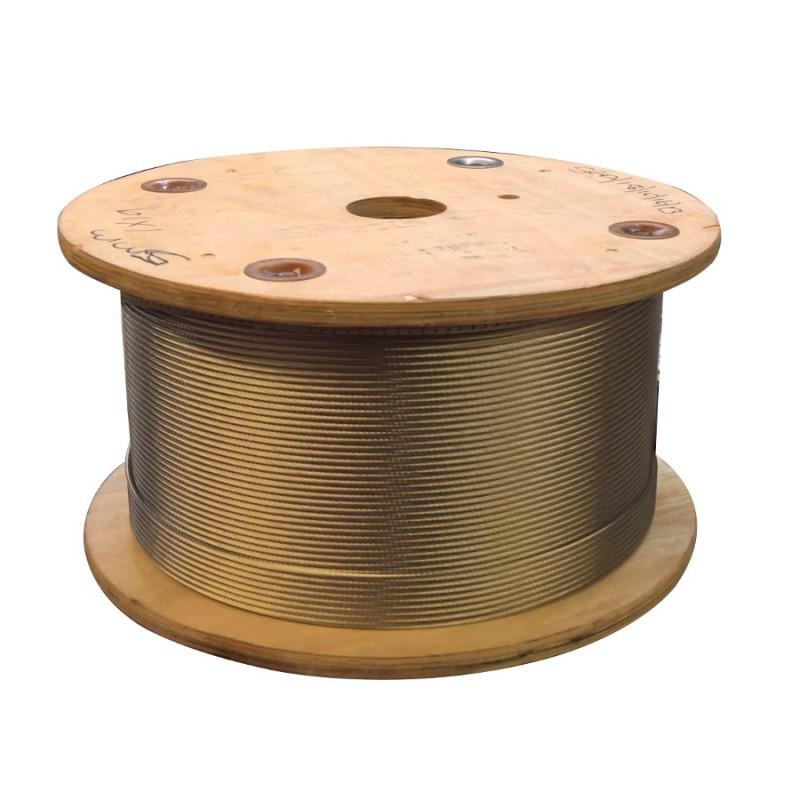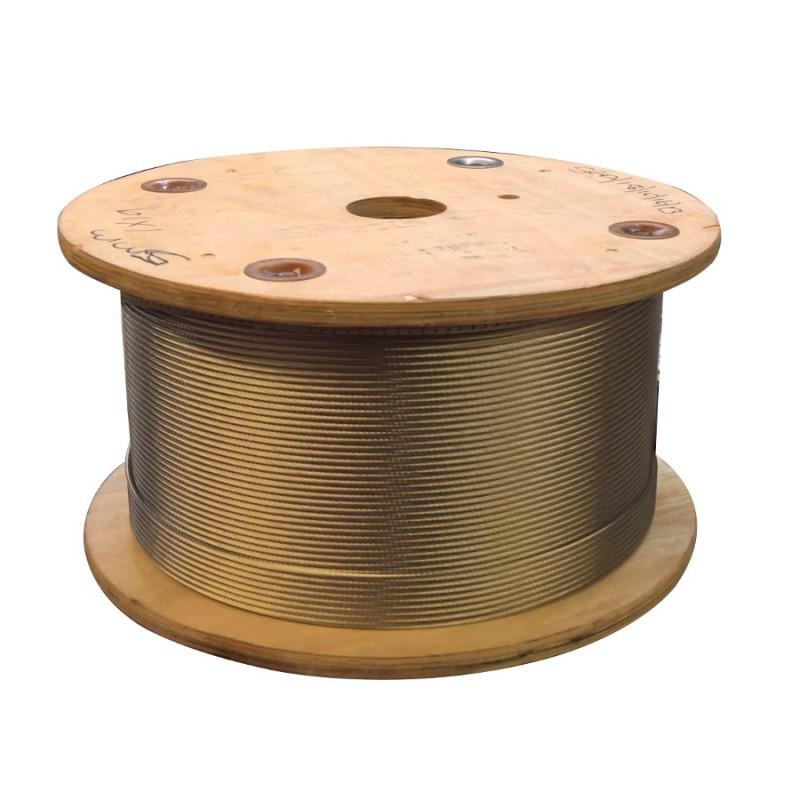 More Information
Features
Jimmy Green optimum rate per metre for a 100 metre reel of KOS manufactured 1x19 wire rope, 316 stainless steel wire rope to grade 1.4401
The wire supplied may be measured from a larger traceable reel, wound onto a reel by hand, and secured with insulation tape.
Please beware - the wire will instantly seek to spring out straight as soon as it is released.
Jimmy Green Marine source stainless steel 1x19 wire rope up to and including 10mm diameter from Seago Yachting, one of the official UK distributors of KOS wire. 12mm diameter and larger are sourced from Petersen or Sta-Lok but are always KOS wire.
KOS Stainless Steel Wire Rope, manufactured using 316 marine grade stainless steel to 1.4401, is recognised worldwide for its superior quality and has an outstanding reputation for suitability in a marine environment for Sailboat Standing Rigging.
Jimmy Green Marine operates a strict accountability process for every reel of wire that the Jimmy Green Rigging Team use and record the corresponding batch number on every rigging order.
Traceability is an important feature of the Jimmy Green assurance policy: Stainless Steel Wire - Quality Control and Care.
Jimmy Green Marine offers the full range of Sta-Lok and Petersen swageless terminals, e.g. eye, forks, tees, strap toggles, plus all manner of turnbuckle and backstay insulator options.
| | | | | | | | | | | |
| --- | --- | --- | --- | --- | --- | --- | --- | --- | --- | --- |
| KOS 1x19 Stainless Steel AISI 316 | 2mm | 2.5mm | 3mm | 4mm | 5mm | 6mm | 7mm | 8mm | 10mm | 12mm |
| Wire Minimum Break Load | 319kg | 500kg | 720kg | 1280kg | 2000kg | 2880kg | 3560kg | 4640kg | 7250kg | 10400kg |
Purchase Type - 100 metre Reel
Stay Diameter - 2mm
Stay Diameter - 2.5mm
Stay Diameter - 3mm
Stay Diameter - 4mm
Stay Diameter - 6mm
Stay Diameter - 7mm
Stay Diameter - 8mm
Stay Diameter - 10mm
Stay Diameter - 14mm