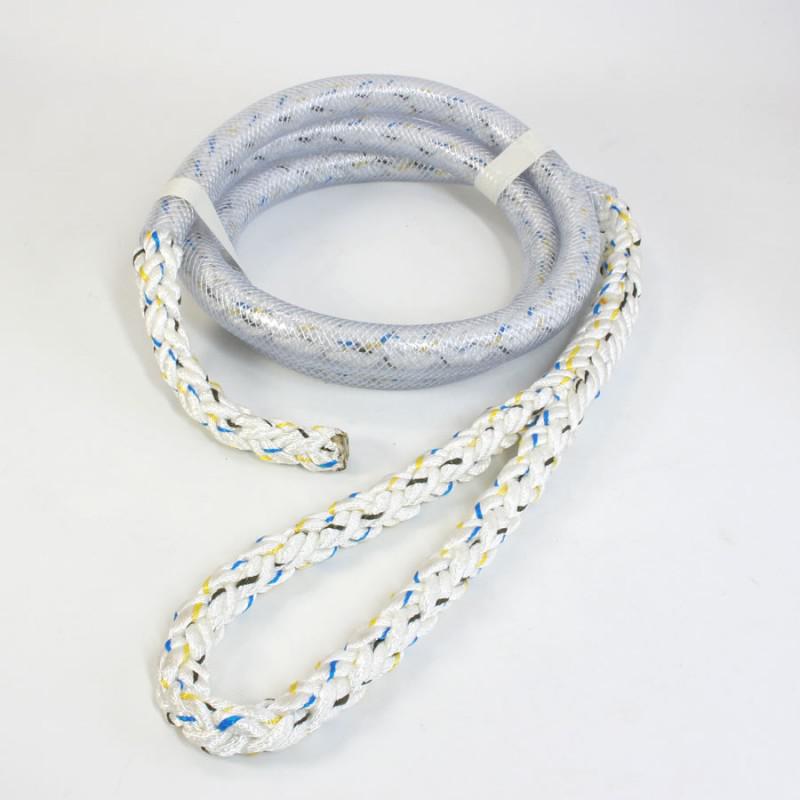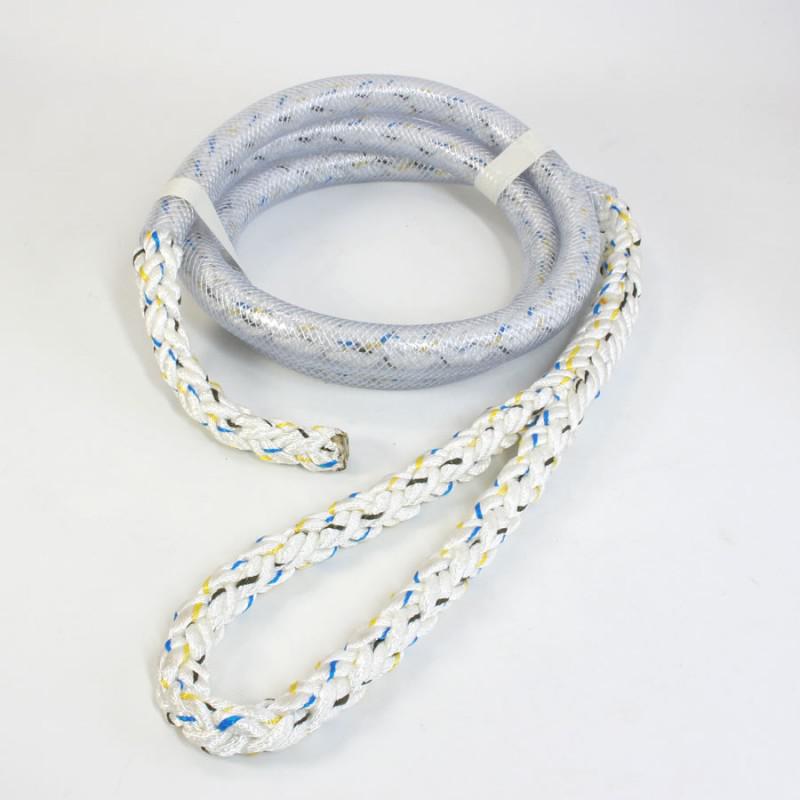 Clearance Spliced LIROS Anchorplait Nylon
CLEAR0201
LIROS Anchorplait nylon lengths custom spliced for specific orders but ended up being surplus to requirements.
Please read the 'finish' part of the item carefully for the splicing description as it may not match the photo shown.
For more details, call us on 01297 20744 and we can help.
More Information
Features
Anchorplait is manufactured exclusively by Liros Ropes with Easy Splice Markers for Jimmy Green Marine:
8 strand construction (2 pairs left hand, 2 pairs right hand) gives a balanced performance and no twist under tension.
100% Nylon (Polyamide) construction
Flakes like chain.
Anchorplait is the rope that won't cockle.
High strength and abrasion resistance.
UV Stable
Retains flexibility throughout working life. 
> 20% working stretch provides excellent shock absorption.
Available in Anchorplait White with distinctive Easy Splice Markers - LIROS article 01058JG
LIROS specify their manufacturer minimum break loads in Deka newtons = DaN
DaN = Deka newtons
1 Deka newton DaN actually = 1.01971621297793 (approximately 1.02) kg

01058 / 01058JG - 1000 =  2600 daN
01058 / 01058JG - 1200 =  3400 daN
01058 / 01058JG - 1400 =  4500 daN
01058 / 01058JG - 1600 =  5900 daN
01058 / 01058JG - 1800 =  7200 daN
01058 / 01058JG - 2000 =  8200 daN
01058 - 2400 = 11800daN
LIROS Break Load converted to Kg from DaN at 1:1.02 =
10mm 2652kg ~ 12mm 3468kg ~ 14mm 4590kg ~ 16mm ~ 6018kg ~ 18mm 7344kg - 20mm 8364kg ~ 24mm 12036kg
Please note that extra stock cannot be supplied at the same reduced price
Purchase Type - Spliced Set Length