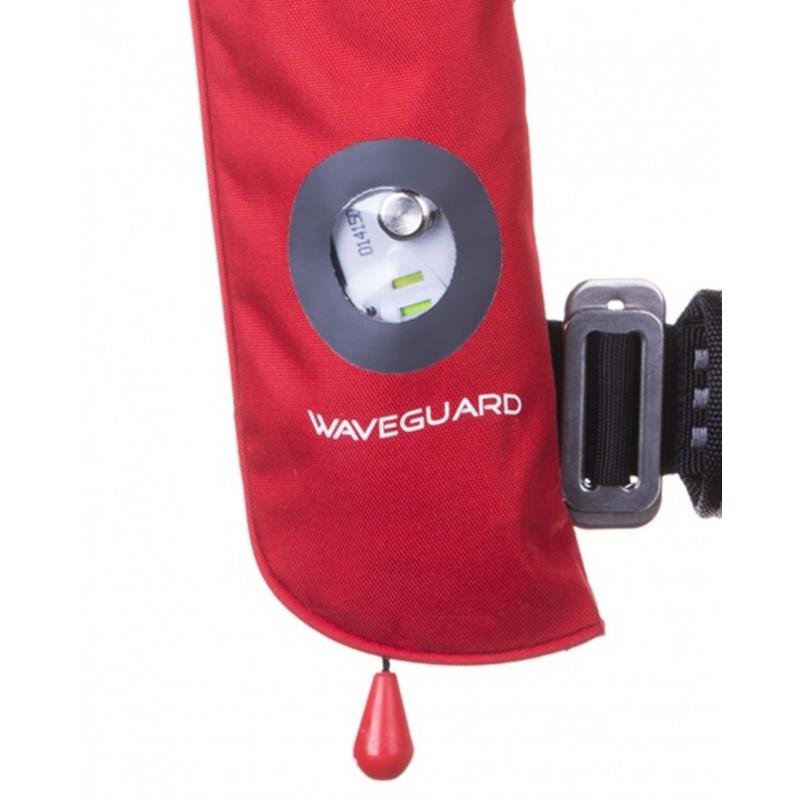 Seago Waveguard 150N Junior Lifejacket
SGO-WG-100-J

Seago Waveguard Junior 150N Lifejackets with S-lung design
Automatic Pro Sensor inflation and Harness.
Limited stock at Clearance Price
For export orders, please contact us for a shipping quote - maximum 120 grams CO2 per parcel.
N.B. Restricted courier options apply
More Information
Features
Accessories
Children's Lifejacket
Seago's Waveguard Junior lifejacket range has been designed to combine maximum comfort, outstanding performance and safety into one lifejacket.
You won't know it's there until it's needed.
Features
Viewing window on pro-sensor firing mechanism ensures you can visibly assess the status of your child's lifejacket
Neoprene collar to maximise comfort
Cylinder safe technology
Innovative S-lung design
Easy fit & release buckle
Removable double crutch strap
Safety rating ISO 12402-3 and ISO 12402-2
Clothing Category - Sailing
Buoyancy - 150 N
Size - Junior
Lifejacket Features - Automatic Inflation
Lifejacket Features - Harness
Gender - Unisex