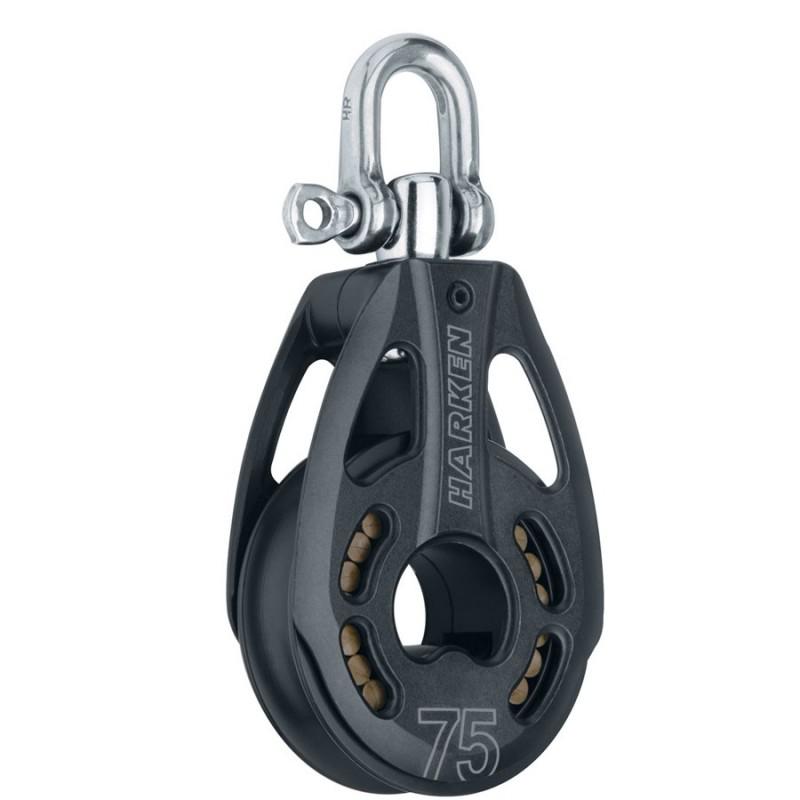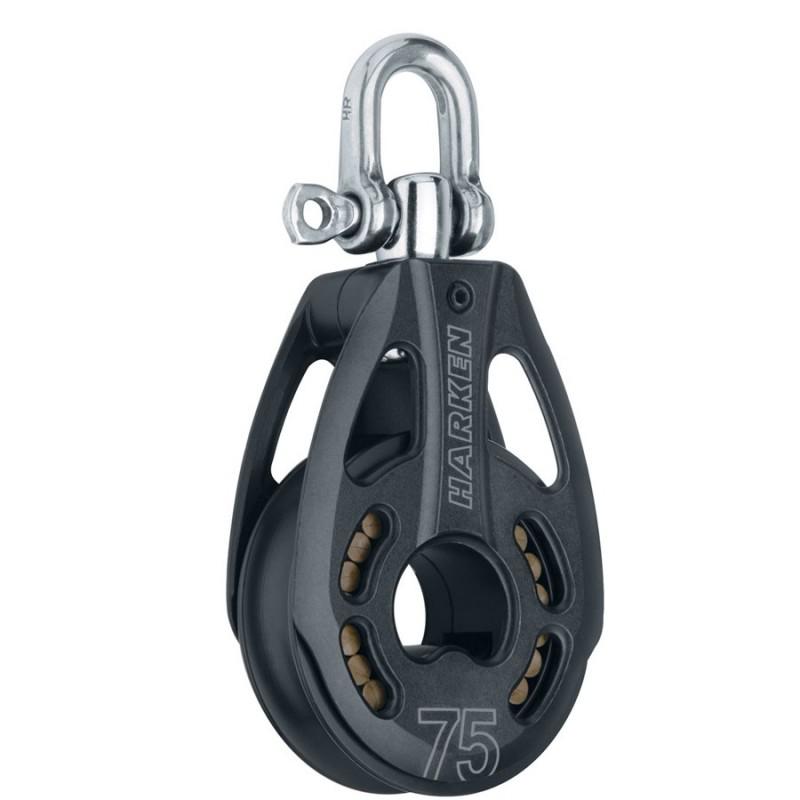 More Information
Features
75mm Black Magic AirBlocks feature Torlon roller bearings for strength and reduced wear.
The unique centre cage separates rollers for less friction.
Sideload ball bearings are protected by sculpted aluminium sideplates.
Dissimilar metals are isolated to minimise corrosion.
Low-load blocks use Delrin rollers and 316 type stainless steel shackles.
Like all airBlocks, the three way head swivels and locks in front and side positions.
Blocks are easily dissassembled with a single allen wrench.
The 3195 soft attachment block has a removable dead end post for attachment to a padeye.
Lashings can also be used. Loop is not included.
Use 75mm Black Magic for:
Sheets
Halyards
Running backstays
Control lines
| Item | Break Load | Safe Load | Max Line Dia | Weight |
| --- | --- | --- | --- | --- |
| Single swivel | 4536kg | 2268kg | 14 mm | 325g |
| Single swivel becket | 4536kg | 2268kg | 14 mm | 351g |
| Double swivel | 6804kg | 3402kg | 14 mm | 728g |
| Stand-up | 4536kg | 2268kg | 14 mm | 440kg |
| Single Spriddle | 4536kg | 2268kg | 14 mm | 452g |
| Single spriddle becket | 4536kg | 2268kg | 14 mm | 476g |
| Low-load Single Swivel | 2722kg | 1361kg | 14 mm | 325g |
| Single loop | 4536kg | 2268kg | 14 mm | 206g |