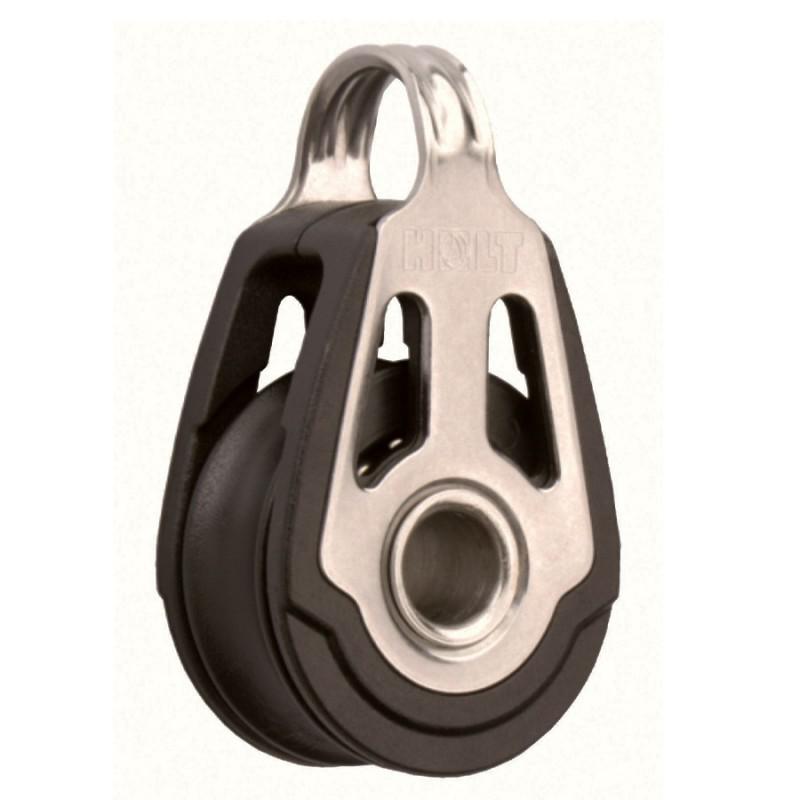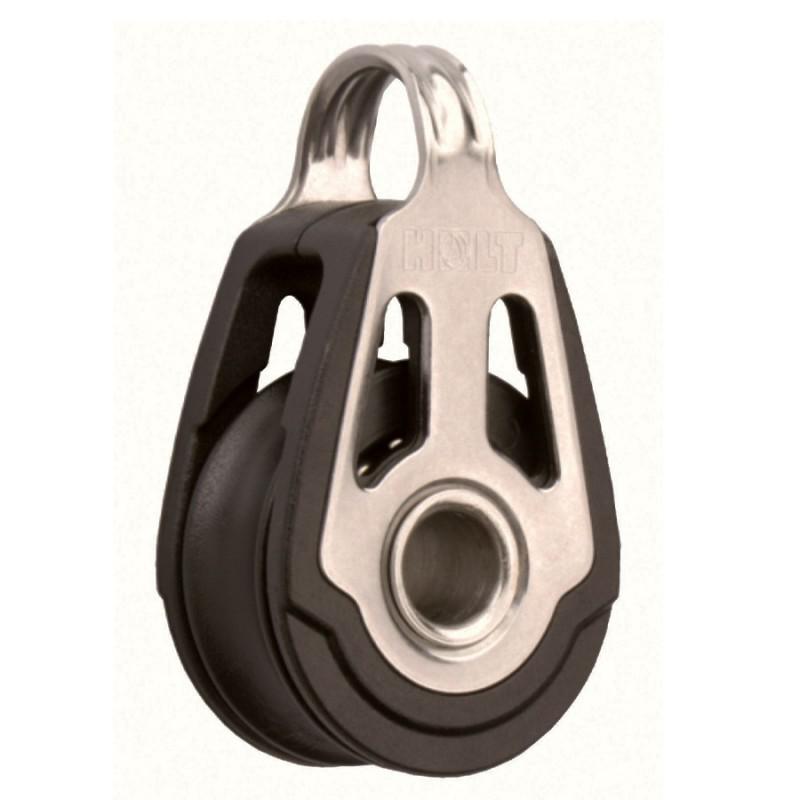 More Information
Features
Accessories
The Dynamic bearing system features stainless ball bearings on a stainless axle.
The blocks also feature an open axle for easy line attachment and a full moulded jacket for sheave protection and impact resistance.
The 20mm and 30mm sizes also feature a cold forged pro-strap which gives a rope friendly attachment and greater articulation.
These blocks also have stainless steel cheeks with weight reducing windows.
| Type | Break Load | Dynamic Load | Max Line Dia | Weight | Part No |
| --- | --- | --- | --- | --- | --- |
| 20mm Single Fixed | 750kg | 125kg | 6mm | 11.1g | HT2020 |
| 20mm Single Swivel | 400kg | 125kg | 6mm | 15.4g | HT2020SC |
| 20mm Single Reversible | 350kg | 115kg | 6mm | 14g | HT2021 |
| 20mm Single Reversible with Shackle | 350kg | 115kg | 6mm | 26g | HT2021F |
| 20mm Stand-up | 750kg | 125kg | 6mm | 15.4g | HT2020LZ |
| 20mm with hook | 165kg | 125kg | 6mm | 17.1g | HT2021HK |
| 20mm Cheek | 650kg | 115kg | 6mm | 15.3g | HT2026M |
| 20mm Double Fixed | 650kg | 200kg | 6mm | 31.6g | HT2022 |
| 20mm Double Fixed with Becket | 650kg | 225kg | 6mm | 33.5g | HT2023 |
| 20mm Triple Fixed | 650kg | 300kg | 6mm | 47.9g | HT2024 |
| 20mm Triple Fixed with Becket | 650kg | 320kg | 6mm | 52.9g | HT2025 |
| 20mm Fixed Back to Back | 500kg | 125kg | 6mm | 36.2g | HT2028 |
| 20mm Fiddle Cam | 750kg | 140kg | 10mm | 52g | HT2039-cam |