50 / 100 metre cut length - LIROS Lazy Jack
LIROS-01532-6mm-GREY-50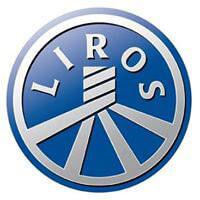 N.B. 50 metres is normally supplied as a loose length of rope in a sack rather than in a hank making it much easier to use
100 metres can be supplied on a reel
Available in 6mm or 8mm
Please note 8mm is not kept in stock and there may be a lead time. Please ring the sales team for more information.
More Information
Features
Accessories
The extra Discounts on 50 metre Hanks and 100 metre Reels provide savings for the bulk buyer or trade customer.
LIROS Lazy Jack can be supplied on 100m reels
N.B. these reels may be measured and re-wound from bigger reels in house by Team Jimmy Green.
LIROS 6mm Lazy Jack Article Number 01532
Available in LIROS Silver (grey)
100% High Denier Polyester designed and manufactured by LIROS Ropes specifically for Lazy Jacks and associated applications.
12 plait Hollowbraid
Firm, Round, Compact Construction
Lightweight
Very high UV Resistance
Excellent Wear Resistance
Spliceable
Purchase Type - 50 metre cut length
Purchase Type - 100 metre Reel