Spliced Set Length 16mm LIROS Braided Dockline Polyester Mooring Warps
JGM01072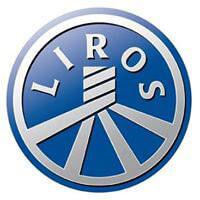 Choice of three different lengths in Navy or Black
Produced to order
300mm soft loop splice one end and whipped other end
Finished in house by the Jimmy Green Rigging Team
More Information
Features
Jimmy Green LIROS Braided Dockline Polyester Set Length Mooring Warps are professionally finished with a 300mm soft loop splice and whipping by the Jimmy Green Rigging Team
These set length docklines are produced to order in house - Please allow time for the splicing to be completed.
If you would prefer a specific length with a choice of different finishes: CUSTOM BUILD OPTION TO YOUR BESPOKE REQUIREMENTS

LIROS Porto Braided Dockline article 00133 is the popular mooring rope choice for multi-purpose mooring/docking lines.
LIROS Braided Dockline Construction:
Cover: 20 plait 100% high tensile polyester with enhanced spiral twine
Core: Braided 100% high tensile polyester
LIROS have developed a unique advanced spiral-twine yarn construction for the initial strands of the outer cover which are woven together to deliver remarkably enhanced wear resistance.
LIROS Braided Dockline Facts, Features and Plus Factors:
High elasticity = >15% working load stretch
High load capacity = reliable strength
Super flexibility, retained throughout its working life
Soft handling
Firm and round in the hand
Superb durability
Balanced braiding
Non-kinking
Eminently throwable
Excellent UV resistance
Enhanced abrasion resistance
LIROS Break Loads: 10mm 2300kg ~ 12mm 2900kg ~ 14mm 3700kg ~ 16mm 4900kg ~ 18mm 5300kg - 20mm 6300kg ~ 24mm 9600kg
Consult the size guides to help you select the correct diameter for your yacht and individual application
JIMMY GREEN MOORING WARP SIZE GUIDE    LIROS GUIDE TO MOORING LINE DIAMETER
Jimmy Green Marine have been extolling the virtues of LIROS Yacht Ropes since 1982.
LIROS Yacht Ropes:
LIROS Ropes have been second to none for top quality consistency over the last 4 decades and are indisputably one of the world's most renowned and well-respected rope manufacturers.
LIROS Quality Control is strictly governed to DIN/EN ISO9001 and DIN/EN ISO14001.
LIROS develop and manufacture Yacht Ropes in their modern, state-of-the-art, technologically innovative, 10,000 square metre production facility in Northern Bavaria, Germany.
Purchase Type - Spliced Set Length
Rope Fibre - Polyester
Boat Length (Mooring Alongside) - 12-14 metres, up to 13 tonnes
Rope Diameter - 6mm
Rope Diameter - 16mm
Colour - Navy
Colour - Black