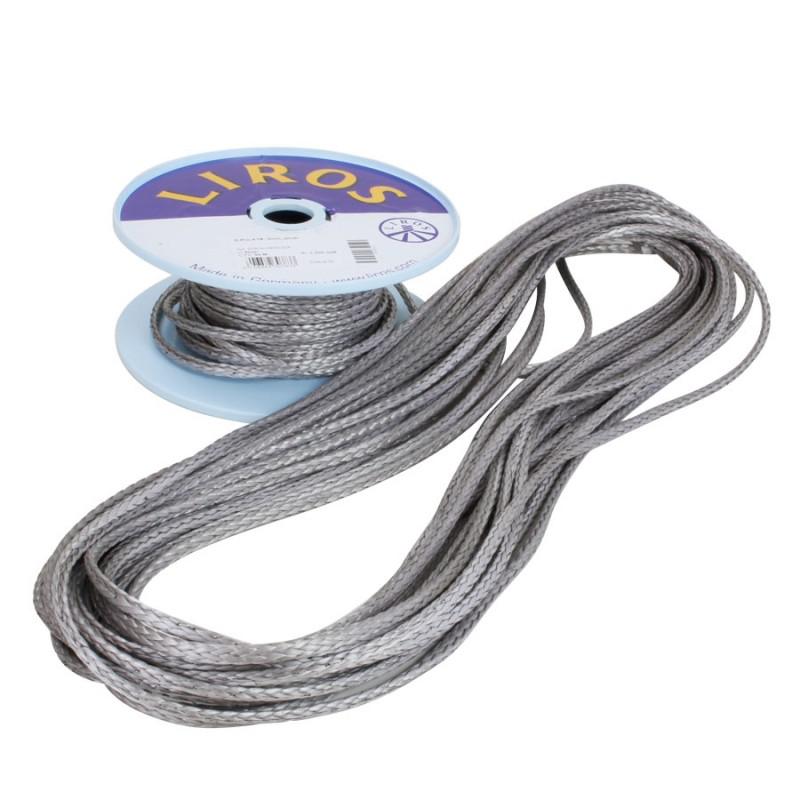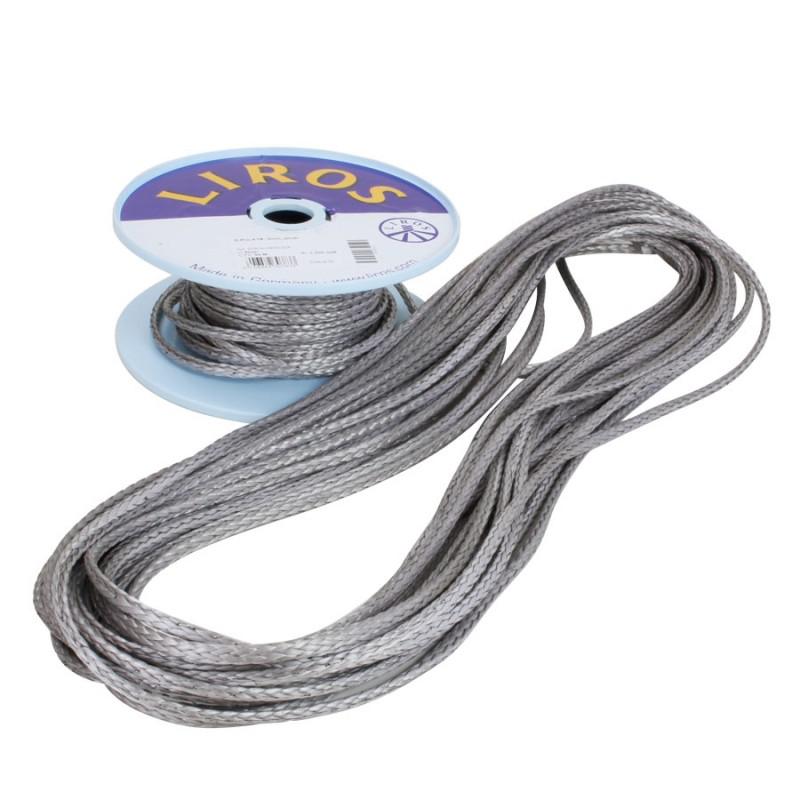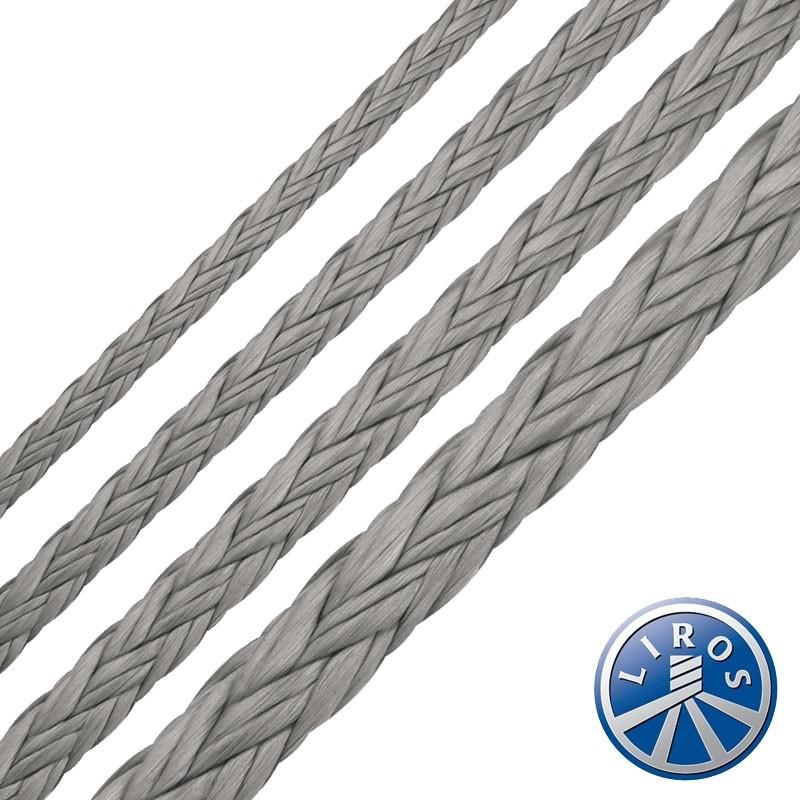 More Information
Features
Accessories
50 metre cut lengths provide savings for the bulk buyer or trade customer.
N.B. normally supplied as a loose length of rope in a sack rather than in a hank making it much easier to deploy.
Can be supplied re-wound in house onto a LIROS reel by email request.
LIROS D-Pro-XTR article 01514 is produced from 100% Dyneema® SK99 rope, finished with LIROS Coating System for enhanced durability and grip
LIROS D-Pro-XTR is eminently suitable as a replacement for e.g. stainless steel shackles and wire rope in both standing and running rigging applications because it is much more user friendly e.g. no bumps, marks, dents or scratches and no wire splinters.
LIROS D-Pro-XTR Specification and Construction and Features:
Manufactured in a 12plait hollowbraid construction which makes it extremely good to handle and easy to splice.
LIROS-Heat-Stretch-System - unique LIROS pre-stretching process, calibrated under exacting temperature and tension conditions, designed to minimise stretch and enhance performance.
LIROS Coating System - the LCS process improves resistance to abrasion and UV damage by up to 50% - entails impregnation with a special polyurethane.
LIROS D-Pro-XTR Plus Factors:
Very low elongation <1% at working load
Extended durability in sunlight
Easy to cover
Exceptional high load capacity
Zero water absorption
Friendly to deck and equipment
| Diameter | LBL | Weight per 100m | WLS |
| --- | --- | --- | --- |
| 2.5mm | 580kg | 0.35kg | <1% |
| 3mm | 1150kg | 0.5kg | <1% |
| 4mm | 1500kg | 0.7kg | <1% |
| 5mm | 3200kg | 1.3kg | <1% |
| 6mm | 5600kg | 2.3kg | <1% |
| 8mm | 7000kg | 3.5kg | <1% |
| 10mm | 11000kg | 6.0kg | <1% |
| 12mm | 15000kg | 7.2kg | <1% |
LBL = LIROS Break Load
WLS = Stretch at Working Load
Purchase Type - 50 metre cut length
Rope Fibre - Dyneema
Rope Diameter - 4mm
Rope Diameter - 3mm
Rope Diameter - 5mm
Rope Diameter - 2.5mm
Rope Diameter - 8mm
Rope Diameter - 6mm
Rope Diameter - 10mm
Rope Diameter - 12mm
Colour - Silver