50 metre cut length - LIROS 8 Plait Floating Safety Rope
LIROS-01072YR-8P-5mm-50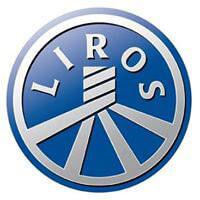 Reduced Rate per metre
Supplied loose in a sack or in a hank
Cut to length in house
LIROS Rope Stowage Bags are handy for portage and onboard storage
More Information
Features
Accessories
50 metre cut length LIROS 8 Plait, spin-dyed, UV stabilised, flexible multifilament polypropylene.
50 metre cut lengths provide savings for the bulk buyer or trade customer.
Can be supplied re-wound in house onto a LIROS reel by email request.
LIROS Nautic Article number 01072YR
Ideal for throw lines and safety rope applications
Available in 5mm, 6mm and 8mm by the metre in yellow with red fleck.
The 8 plait construction is not spliceable but loops can be secured in the end of the rope with a stitch and whip finish
LIROS article number 01072, Nautic
Manufactured especially for Jimmy Green in yellow with red fleck
Working Load Stretch < 12%
Flexible
Very light
Comfortable to handle
Floats
UV-stabilised
5mm LIROS Break Load 390kg
6mm LIROS Break Load 550kg
8mm LIROS Break Load 900kg
Purchase Type - 50 metre cut length
Rope Fibre - Polypropylene
Rope Diameter - 5mm
Rope Diameter - 8mm
Rope Diameter - 6mm
Rope Diameter - 10mm