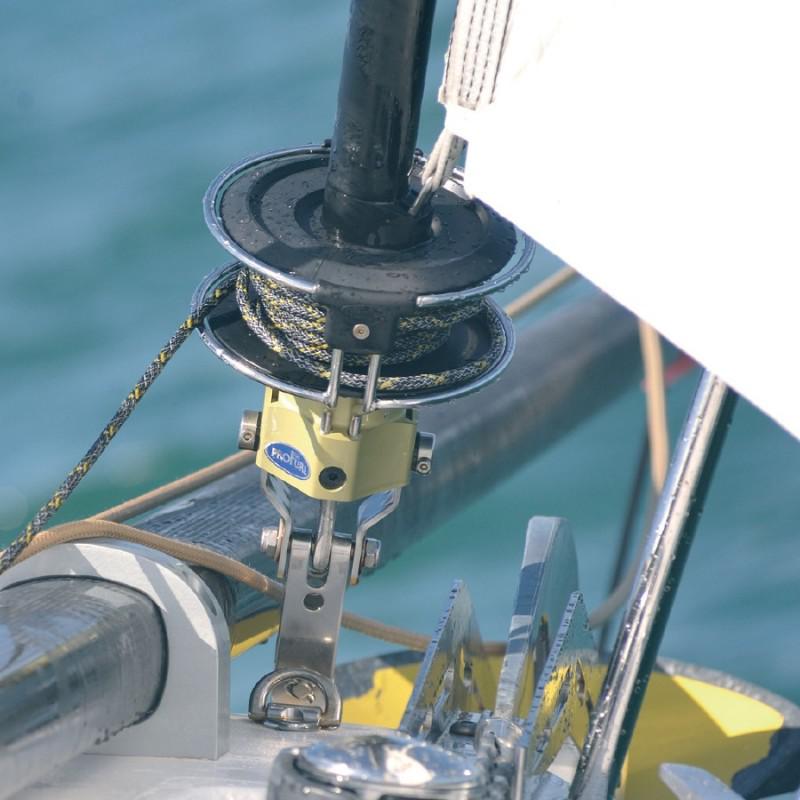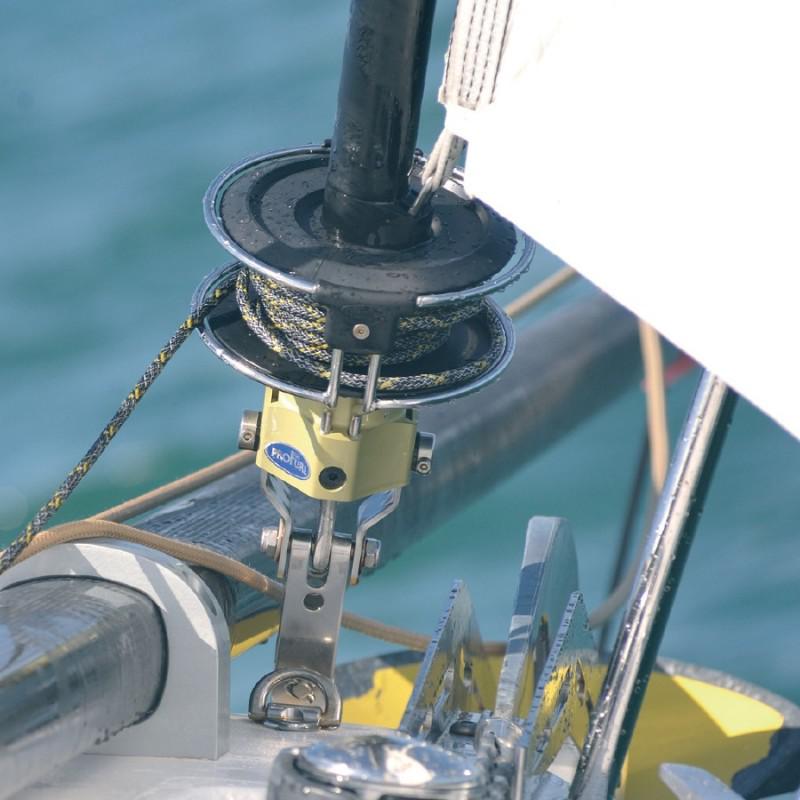 More Information
Accessories
Downloads
Profurl Racing Manual Reefing Systems are designed to withstand the rigours of coastal and offshore racing.

The aero shaped foil is designed to minimise drag and improve efficiency of the headsail.

All systems come with a 10 year world-wide warranty meaning you can cruise with peace of mind.
Profurl features include:
Maintenance-free sealed ball bearing race, packed in grease. This eliminates the risk of corrosion and makes them impermeable to impurities such as water, sand or dust.
Manufactured using the highest quality materials, selected for their toughness and reliability.
The drums are made from dimensionally stable plastic, the ball bearings are 100 C6 carbon steel, and the snap hooks are forged by Wichard.
Profurl reefing/furling systems are easy to operate.
Accessories are available, designed to simplify manoeuvres, making life onboard easier and safer.
The feeder, the Wichard opening pre-feeder and the hinged attachment which replaces snap shackles all enhance the system to ensure fast and easy rigging of the sail.
Doubled guide arms avoid any risk of riding turns or the line coming out of the reefing-furling system.
Specially adapted nuts for heavy loads are supplied on large systems (R430 upwards).
Depending on the deck configuration or your specific requirements, manual reefing/furling systems can be fitted flush with the deck, with long link plates, or below the deck.
Model
R250
R350
R420
R430
R480
Yacht Length
6-9m
9.5-12.5m
11.5-14.5m
13-16.5m
15.5-20m
Max Forestay Dia
6.35m
8mm
10mm
11.1mm
12.7mm
Pin dia
8-10-12-14-16mm
10-12-14-16-16-19-22-25mm
16-18-19-22-25-28mm
Standard Length
8m
12m
14m
16m
18m
Removable Drum
Yes
Feeder
Yes
Double Luff
Yes
Luff Line
5mm
6mm