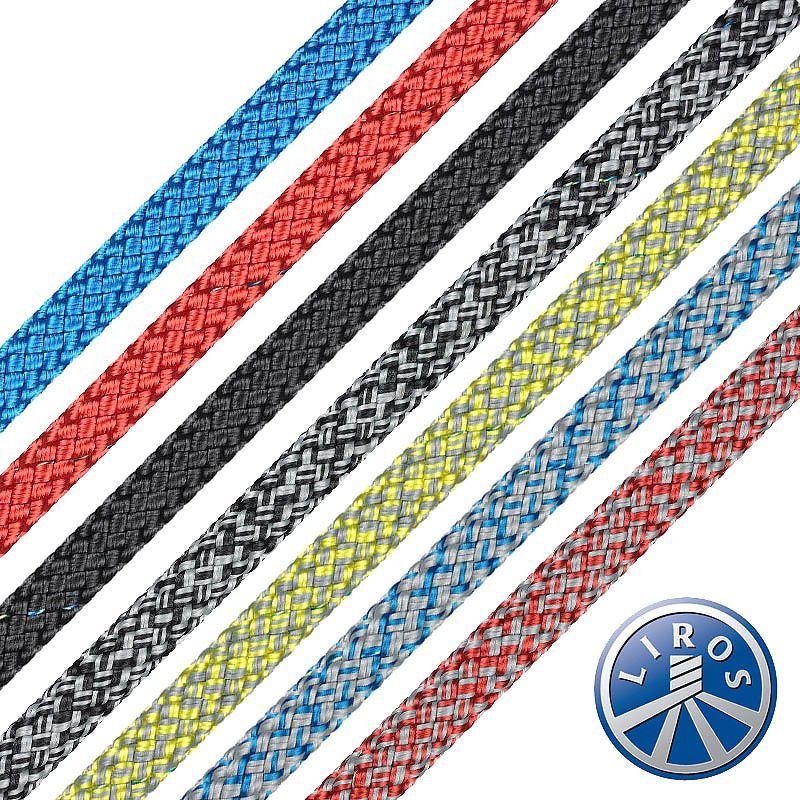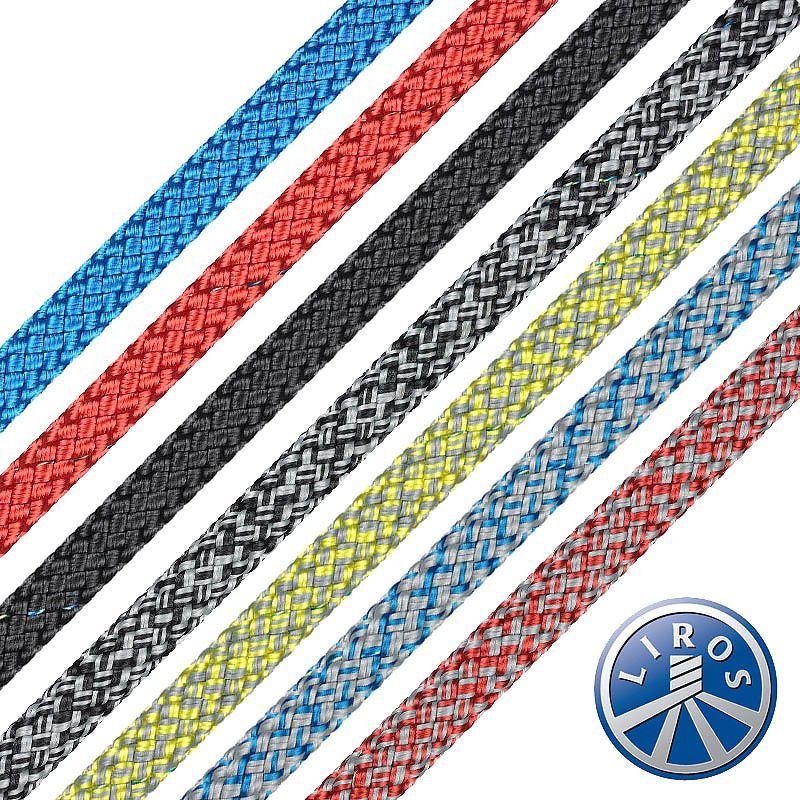 More Information
Features
The Jimmy Green Rigging Team optimise the use of as many reel ends as they can in servicing our custom build orders, but inevitably there are always some left on the shelf.
These are available at a reduced rate per metre.
Please note that if you are trying to add a pair to your basket, but the website is not responding, it means that there is only one length available.
LIROS Herkules is world renowned as the logical choice for premium polyester sheets, halyards and control lines, equipped with all the dependable attributes required for extended cruising
LIROS Herkules is available in Article 00154 white with colour coding / 01550 full colour / 01552 Vision full colour blended with grey
LIROS Herkules Rope Construction:
Cover: close weave, abrasion resistant 1:1 spin dyed polyester
Core: High tenacity, firm construction, low stretch, braided polyester
LIROS Herkules is the most versatile and dependable solution for all hard working running rigging applications on cruising yachts:
Sheets, halyards and control lines e.g. guys, reefing lines, tack lines, vangs/kickers, down/outhauls, furling lines, runner tails, preventers
The LIROS manufacturing process produces a balanced braid on braid construction with consistency second to none
LIROS Manufacturing Consistency stems from:
Meticulous attention to exacting standards
Decades of experience
Pro-active design and development team
Continual modernising investment in their vast and spacious production facility
State of the art, computer programmed twisting and braiding machinery
LIROS Herkules Facts, Features and Plus Factors:
Good handling
Non kinking, balanced construction
LIROS top quality consistency - core and cover in synchronised tension
Long lasting
Extremely Wear Resistant, suitable for rigorous winching
UV Stable
Solid round construction that doesn't flatten under load
Spliceable
Spliceable to Wire
Stretch at working load < 5%
Available in a wide selection of colour options: white with colour coding, full colour and full colour blended with grey
LIROS recommend the optimum line diameter for your running rigging application according to each individual sail by maximum sail area in square metres.
The Jimmy Green Rigging Team suggest that there are additional criteria that you may wish to factor in:
Consider increasing the diameter to make handling more comfortable
Check the capacity of alll associated fittings e.g. sheaves, blocks and winches
Assess how hard you intend to work the rigging
Prepare for the rigours of extended cruising
Each individual line should be capable of comfortably taking the anticipated strain, but it should also run smoothly and freely through your rigging system to avoid disproportionate effort, needless delay and excessive wear and tear.
| Diameter | LBL | Max SA | WLS |
| --- | --- | --- | --- |
| 8mm | 1600kg | 20sqm | < 5% |
| 10mm | 2500kg | 30sqm | < 5% |
| 12mm | 3500kg | 40sqm | < 5% |
| 14mm | 4500kg | 70sqm | < 5% |
| 16mm | 5000kg | 90sqm | < 5% |
| 18mm | 6300kg | 100sqm | < 5% |
| 20mm | 7000kg | > 100sqm | < 5% |
| 20mm | 8000kg | > 100sqm | < 5% |
| 20mm | 9000kg | > 100sqm | < 5% |
LBL = LIROS Break Load
Max SA = LIROS recommended Maximum Sail Area
WLS = LIROS stretch at working load
< = less than
Purchase Type - Set Lengths
Purchase Type - Clearance
Rope Fibre - Polyester
Rope Diameter - 8mm
Rope Diameter - 6mm
Rope Diameter - 10mm
Rope Diameter - 12mm
Rope Diameter - 14mm
Rope Diameter - 16mm
Colour - Red Grey
Colour - Blue Blend
Colour - White
Colour - Black
Colour - Blue
Colour - Blue Grey
Colour - Red