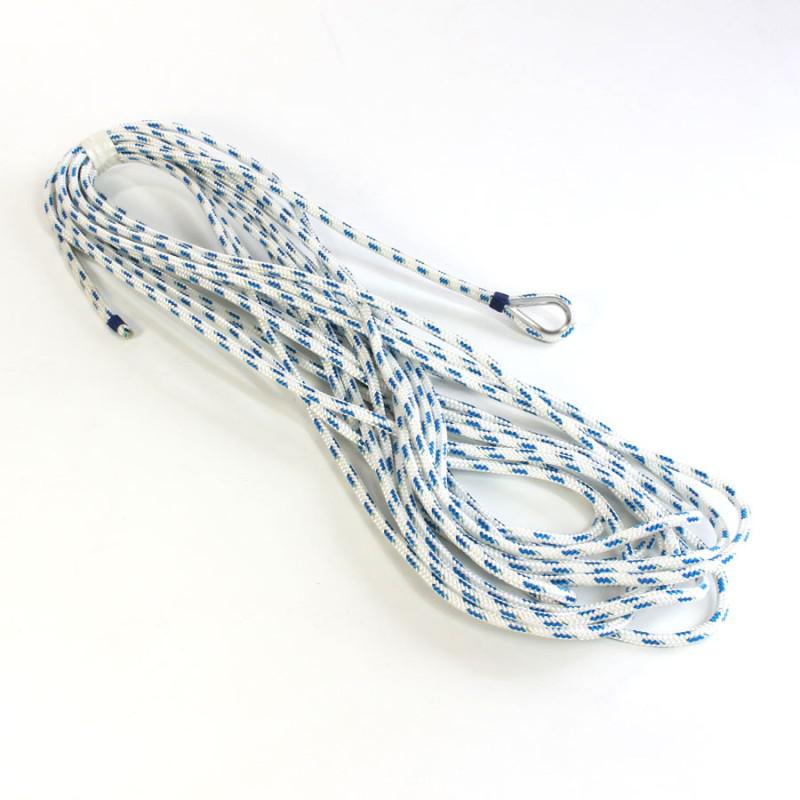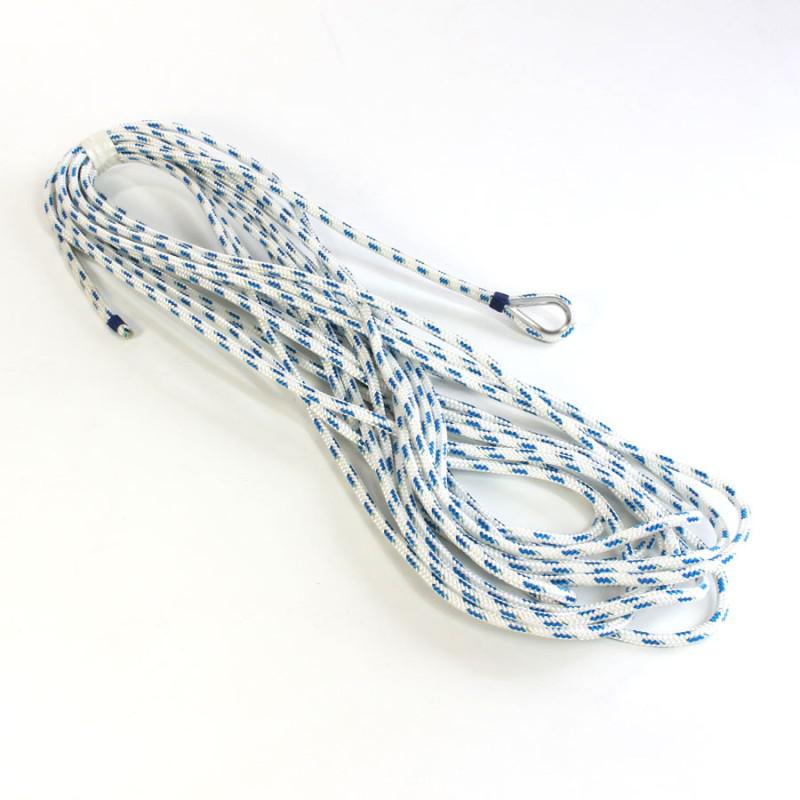 More Information
Features
Please note that all of these lines have been spliced for an order, but ended up surplus to requirements, due to customer specification error e.g. too large a diameter, too short etc.
Please note that extra stock cannot be made at the same reduced price.
LIROS Braid on Braid 'EVO' is the upgraded version of LIROS Braid on Braid 'Top Cruising'
Article 001522 White with colour coding ~ Article 01528 Full Colour
Cover: 20plait (6-8mm 16plait) high tensile low stretch polyester cover
Core: 100% high tensile low stretch 12 plait heat set polyester <5% Working Load Stretch

LIROS Braid on Baid has been the most popular choice for halyards on cruising yachts for decades and still is...
LIROS Braid on Braid can be used for sheets, halyards and control lines e.g. guys, reefing lines, tack lines, vangs/kickers, down/outhauls, furling lines, runner tails, preventers
LIROS Braid on Braid EVO has a 12 plait polyester core which delivers extra performance - more tensile strength and correspondingly less stretch under load
The LIROS manufacturing process produces a balanced braid on braid construction with consistency second to none:
LIROS Manufacturing = meticulous attention to exacting standards ~ decades of experience ~ modern factory with state of the art, computer programmed twisting and braiding machinery
The LIROS Engineering Team have developed and rigourously tested the EVO upgrade to ensure continued consistency and reliability with enhanced cruising performance
Braid on Braid EVO Plus Factors:
Excellent handling
Non kinking, balanced construction
LIROS top quality consistency - core and cover in synchronised tension
20 plait 100% high tensile low stretch heat set polyester cover
12 Plait 100% high tensile low stretch heat set polyester core
Long lasting
Wear Resistant
UV Stable
Firm construction that doesn't flatten under load
Excellent clutch and winch performance
Spliceable
Spliceable to wire
Stretch at working load < 5%
Available in a wide selection of colour options: white with colour coding and full colour
LIROS recommend sail area as a benchmark for determining the optimum line diameter for your running rigging application.
The Jimmy Green Rigging Team suggest that there are additional criteria that you may wish to factor in:
Consider increasing the diameter to make handling more comfortable
Check the capacity of all associated fittings e.g. sheaves, blocks and winches
Assess how hard you intend to work the rigging
Prepare for the rigours of extended cruising
LBL = LIROS Break Load
Max SA = LIROS recommended Maximum Sail Area
WLS = LIROS stretch at working load
< = less than
| Diameter | LBL | Max SA | WLS |
| --- | --- | --- | --- |
| 6mm | 1300kg | 10sqm | < 5% |
| 8mm | 2290kg | 20sqm | < 5% |
| 10mm | 3000kg | 30sqm | < 5% |
| 12mm | 3700kg | 40sqm | < 5% |
| 14mm | 4300kg | 70sqm | < 5% |
| 16mm | 5750kg | 90sqm | < 5% |
| 18mm | 7500kg | 100sqm | < 5% |
| 20mm | 8300kg | 100sqm | < 5% |
Purchase Type - Spliced Set Length
Purchase Type - Clearance
Colour - White
Colour - Navy
Colour - Yellow Code