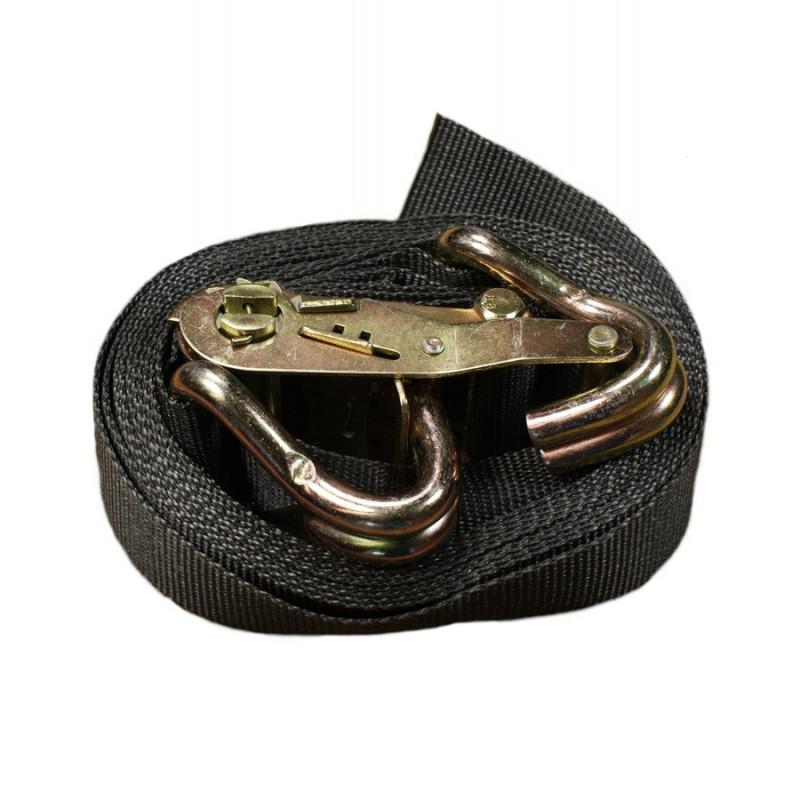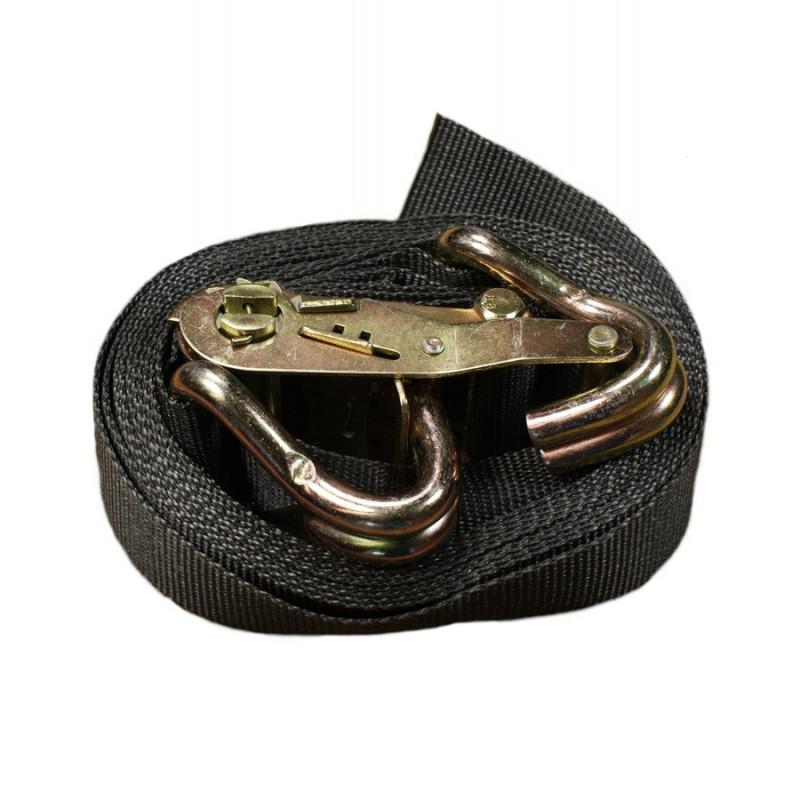 More Information
Jimmy Green Ratchet Straps are produced in house by the Jimmy Green Sewing Team from UK manufactured, quality 25mm or 50mm polyester webbing using alloy steel ratchets and claw hooks.
The ratchet and the hook are securely fixed to the end of the webbing with a 100% reliable, automatic profile, heavy duty stitch pattern on our modern Ultra-Sew sewing machine.
Ratchet Straps are excellent for securing boats and equipment on trailers.
Jimmy Green ratchet straps with hooks are comprised of 2 parts:
0.5 metres webbing with hook stitched on one end and ratchet stitched to the other end
plus
Separate long length of webbing with hook stitched to one end.
The length refers to the overall reach capacity of the webbing ratchet.
Hook each part onto the item to be secured and pass the free end of the webbing through the ratchet and tighten
This arrangement makes the strap length fully adjustable.
For securing boats and equipment on road trailers.
Be careful not to over tighten the ratchet as it is so strong that it can crush the load.
Break Loads:
25mm ratchet = 700kg
25mm Hook = 1000kg
25mm polyester webbing = 1400kg
50mm ratchet = 2000kg
50mm Hook = 2000kg
50mm polyester webbing = 3000kg