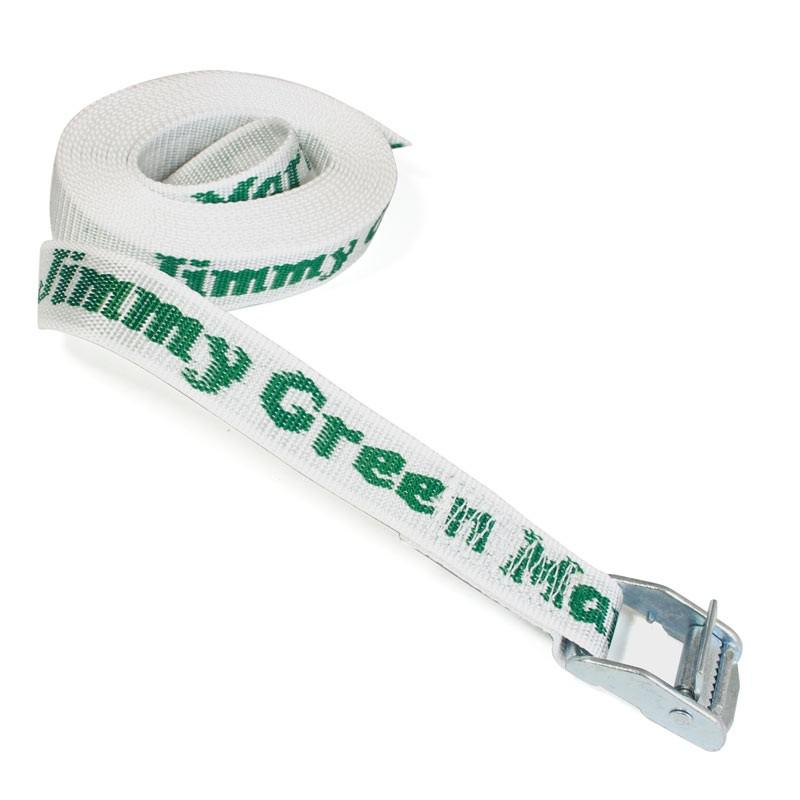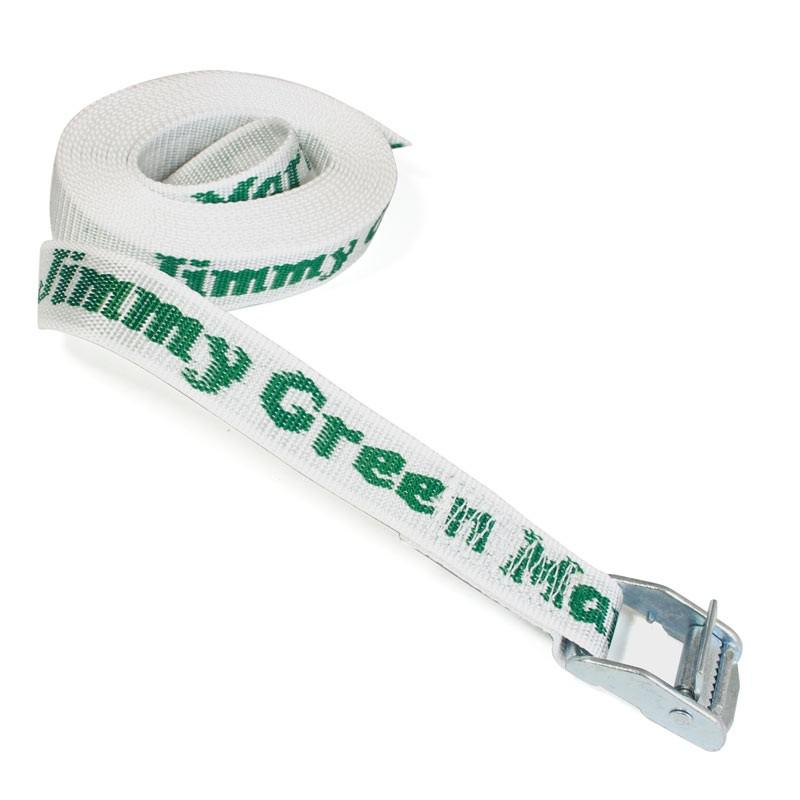 More Information
Jimmy Green Webbing Cam Strap are produced in house from 25mm wide, flexible, floating, polypropylene webbing using an industrial automated profile stitch pattern on our heavy duty modern webbing sewing machine.
The webbing is white with Jimmy Green Marine in green lettering running through it :-)
Quick and simple load restraint:
Pass the free end around all the required parts, through the cam buckle, pull tight and secure with an extra half hitch for good measure.
Webbing Specification:
Material: UV Stabilised Polypropylene
Construction: 2 Ply Thermo fixed warp and weft construction
Width: 25 ± 1 Mm.
Weight: 18,82 ± 7% Gr/M
Thickness: 1,50 ± 0,10 Mm
Manufacturer Break Load: 470 Kg