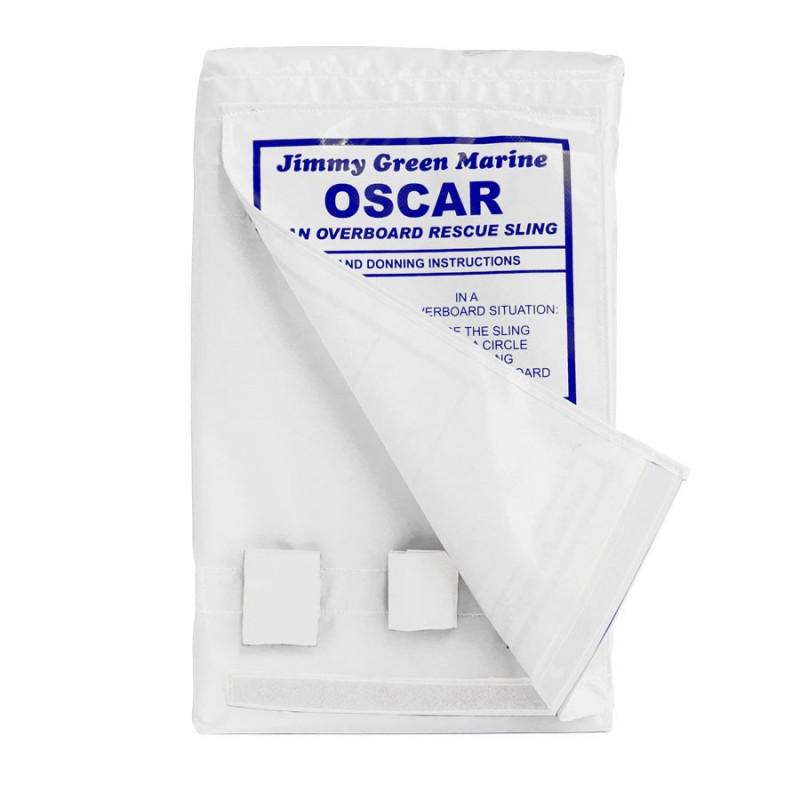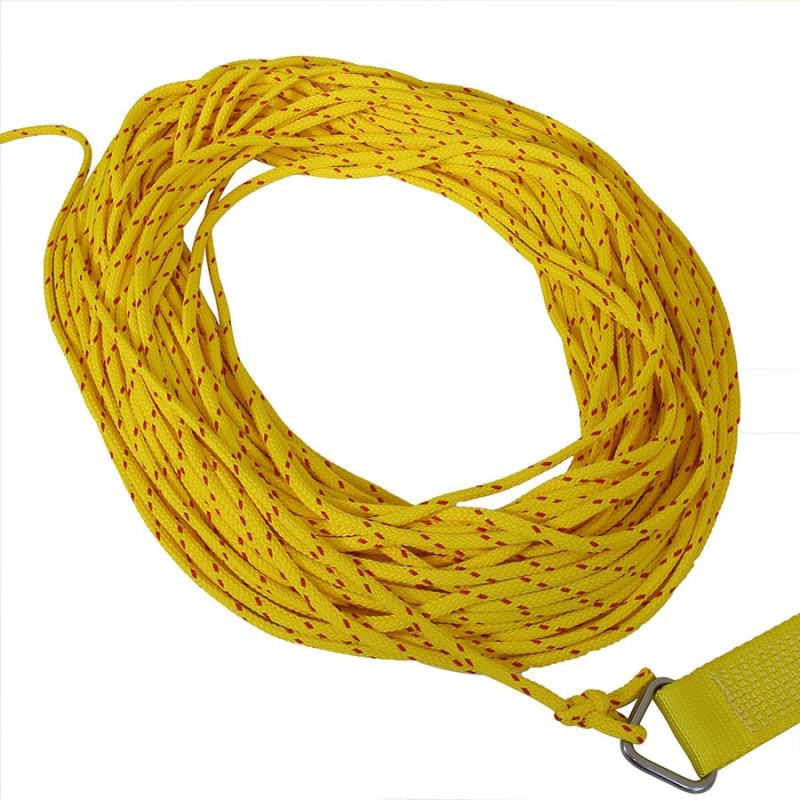 OSCAR Man Overboard Recovery Sling
JGM09067
Jimmy Green original design
Robust, smart satchel in yellow or white
Top quality, considered contents
Years of practical customer feedback have been integrated into the composition and construction
Produced in house with meticulous attention to detail by the Jimmy Green Sewing Team
More Information
Accessories
The Jimmy Green Oscar Man Overboard Recovery Sling System is supplied in a smart, robust stowage satchel, but it is the quality of the contents which sets it apart from other recovery slings.
Jimmy Green Marine recommends that you check the contents to judge the value of your purchase.
Important Oscar Plus Factors:
Forty-five metres of top quality LIROS flexible plaited yellow multifilament polypropylene floating rope.
N.B. It is very important to flake the rope inside the satchel so that it can run freely without snags or loops when the sling is deployed.
This is made a lot easier by the quality and flexibility of the Jimmy Green LIROS rope.
One metre of polyester tube webbing is threaded onto the rope to protect the exposed end from UV degradation. N.B. Ensure that the end of the rope (protected by the webbing) is secured to the rail.
A robust polyester webbing lifting sling similar to a helicopter lifting strop with stainless steel triangles and a closing handle.
The sling has a bright yellow sleeve filled with soft, flexible buoyancy foam, which ensures excellent flotation and enhances comfort under load.
The stowage bag is fastened to the guardrail or guard wires with velcro straps which are neatly hidden by a PVC flap (secured by velcro) on the back of the satchel.
The flap has screen-printed pictorial instructions, which conveniently face inboard.
The stowage satchel is available in either white or yellow.
The stowage satchel is supplied with internal stiffeners to help it maintain shape while on the rail for long periods.
The Jimmy Green Oscar has been on the market for over a decade and has been improved gradually over that period in response to customer feedback.
The stowage satchel has been continually upgraded with special strengthening and stiffening in strategic areas to withstand the elements and velcro fastening incorporated for a neater fit to the rail.
The Velcro attachment is adjustable but not universal - the velcro positioning assumes a distance between the top and lower rail of approximately 260mm with a tolerance of approximately 20mm. There is also a Velcro attachment in the vertical axis for attachment to an upright   
Replacement Satchels and Slings are available separately
Oscar Satchel external dimensions - approximately 480mm high x 300mm wide x 120mm deep
We make the Oscar on our premises here in Beer and pride ourselves on the quality of every aspect. We oversee every stitch so that you can be certain it is made with great care.
Jimmy Green Marine recommends that all safety equipment is stored out of the sun whenever practicable to maintain a smart, pristine appearance and, even more importantly, to prolong an effective working life.