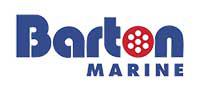 More Information
Downloads
The Barton wincher is a specially designed rubber moulding which can be retro-fitted over the top of standard plain-top winches, converting them to self-tailing:
When a line is sheeted under load, the wraps climb up the winch drum and grip the underside rubber body of the wincher.
The line can then be locked into the ribbed central grooveof the wincher, completing the cleating and self-tailing process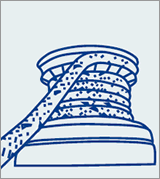 Barton Wincher Cleating: lock sheet into ribbed groove
Barton Wincher Self Tailing: the entire winch must be stacked with line
Barton winchers are easy to fit with a bowl of boiling water, a firm manual grip and a 'teasing' tool e.g. the handle of a dessert spoon.
View full instructions in downloads
| Size | Barton | Maximum Drum ø | Maximum Rope ø | Weight |
| --- | --- | --- | --- | --- |
| Small wincher | 21641 | 64-70mm | 8-10mm | 202g |
| Medium wincher | 21642 | 70-80mm | 10-14mm | 223g |
| Large wincher | 21643 | 80-90mm | 12-14mm | 278g |
| Xlarge wincher | 21644 | 90-100mm | 12-16mm | 387g |
Winch Compatibility Guide
Small - Barton 21200, 21201, 21202 - Antal W8 - Lewmar 7, 7ct, 8, 12ct, 16 - Harken B8, B16.2
Medium - Antal W9, W16, W30 - Lewmar 30, 40 - Harken B32.2, B40.2
Large - Antal W42
Xlarge - Antal W44, W47, W48 - Lewmar 44 - Harken B42.2