Team Jimmy Green members Iain and Charlotte Horlock have been testing Liros Dynasoft on their RS400 dinghy.
We were given a sample of this rope to use as both our jib and our main sheet. Our first impressions of the rope were that it was lightweight and flexible, but we weren't sure how durable it was going to be due to its soft construction.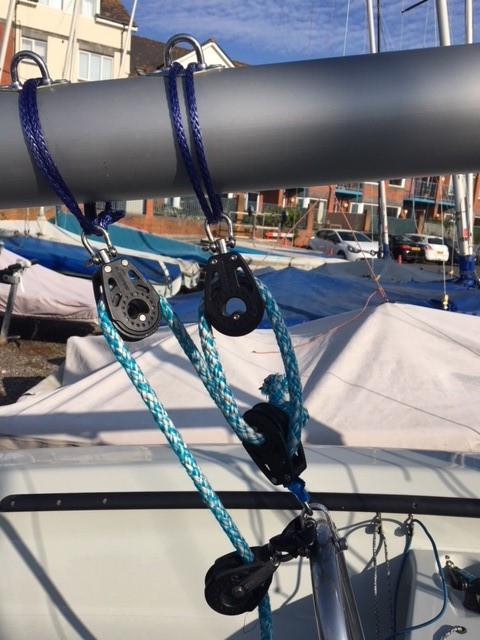 The turquoise/grey colour made it stand out from the other rope colours on our RS400. We wanted a sheet that lasted well but also stayed soft and supple over time, which is particularly important due to the constant use of a sheet rope.
The rope is nice to handle and has minimal water absorption due to the Dyneema/polyester blend and polypropylene core. Initially the rope fluffed up on the section which passes the ratchet block most frequently, however after this initial aesthetic change the rope has remained similar in appearance.
It is an ideal sheet rope for any racing or cruising dinghy and will provide comfort for handling whilst also giving good grip and performance in times of need.
Liros Dynasoft Rope comes in at a similar price point to the Marlow Excel Fusion, and performs just as well through blocks and in cleats. It is available to buy in 5, 6, 8 and 10mm from Jimmy Green Marine.
Published: Jun 7, 2018