Mantus Bow Roller
MAN-MANBR1SBR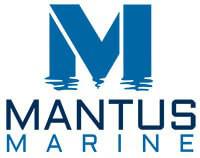 Versatile Design
Adjustable housing
Custom configuration
Works for diverse anchor shapes
Marine grade 316 stainless
Mirror polished finish
Compatible with Mantus Anchor Guard
More Information
Accessories
Mantus Marine have designed a versatile range of Bow Rollers aimed at compatibility with as many diverse anchor designs as possible.
Mantus Bow Roller Facts and Features:
Robust 316 stainless steel construction
Aesthetic mirror polished finish
Slotted delrin rollers align the chain before it enters the windlass gypsy to prevent chain jumping/skipping
Adjustable slotted roller housing to optimise seating for different anchor designs
Simple integration with Anchor Mate
Brake assembly (Sizes BR2 and BR3 only)
NB. BR1 Design: Does NOT feature the top brake assembly
Top Brake Assembly Functions (BR2 and BR3 only):
Stabilises the stored anchor in the pushed down position - spread the two spring loaded rollers and slide over the anchor shank, lock the brake in place with the knobs on the side.
In the upright position the top brake assembly controls the angle at which the anchor is deployed, making sure it travels away from the boat and does not snag anything on deck on the way.
| Bow Roller Size | Boat Size | Mantus Anchor Size |
| --- | --- | --- |
| BR1 | 18 up to 35 feet | 8 up to 35lbs |
| BR2 | 36 up to 46 feet | 45 up to 85lbs |
| BR3 | 47 up to 70 feet | 105 up to 175lbs |