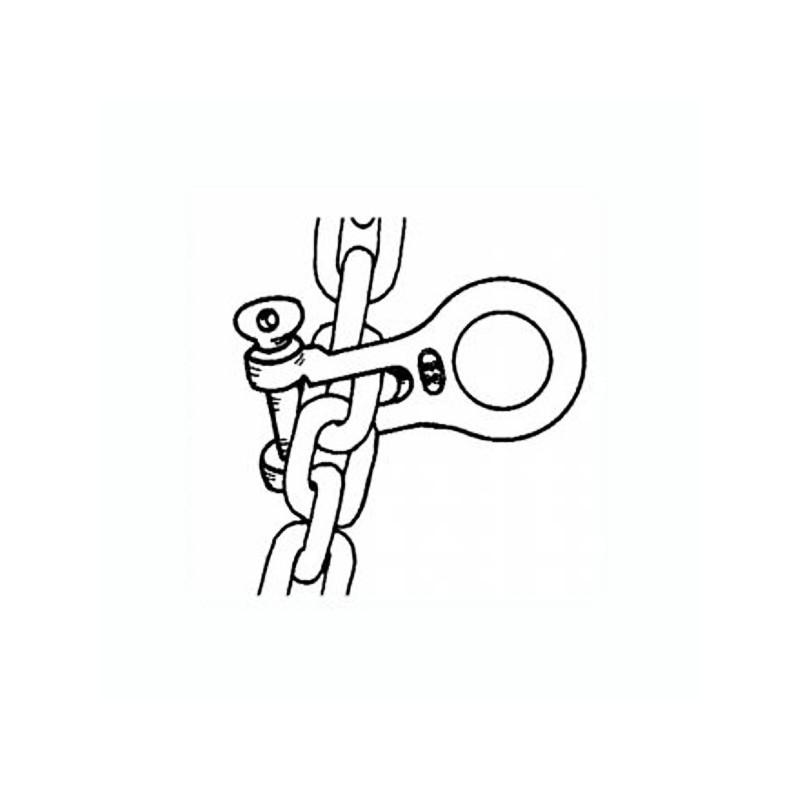 More Information
Features
Accessories
Kong Chain Grippers are manufactured by Kong, Italy from 316 marine grade stainless steel.
The Gripper is designed to attach to your main anchor chain while at anchor, by slotting over one link, between two links with a securing pin on the further side.
The Gripper will take the strain off your windlass and absorb any shock loads when deployed with a suitable length of nylon or polyester line.
Kong Chain Gripper facts, Features and Plus Factors:
Alleviates the snatch on your anchor rode and your deck fittings
Deploy in conjunction with a nylon line comparable with your main anchor rode
A mooring compensator on the nylon line will further soften the snatch load
Kong Gripper: attach to the chain, slotting over one link and between two links as per diagram
Captive pin: won't be lost overboard and keeps the gripper fastened onto the chain whether it is taut or slack
Kong Break Load: 6-8mm 2500kg, 10-12mm 5000kg
Also available from Jimmy Green Marine spliced and finished to your requirements, ready to deploy.
Spliced and Finished Single Snubbing Line in 3 strand or Anchorplait Nylon
Spliced and Finished Snubbing V shaped bridle in Anchorplait Nylon
The V shaped bridle centres the load by sharing the load through both bow fairleads, port and starboard.
Jimmy Green Advisory
Hooks and Grabs that have a locking device are naturally more fiddly to deploy and disengage.
Chain Size - 6mm
Chain Size - 7mm
Chain Size - 8mm
Chain Size - 10mm
Chain Size - 12mm