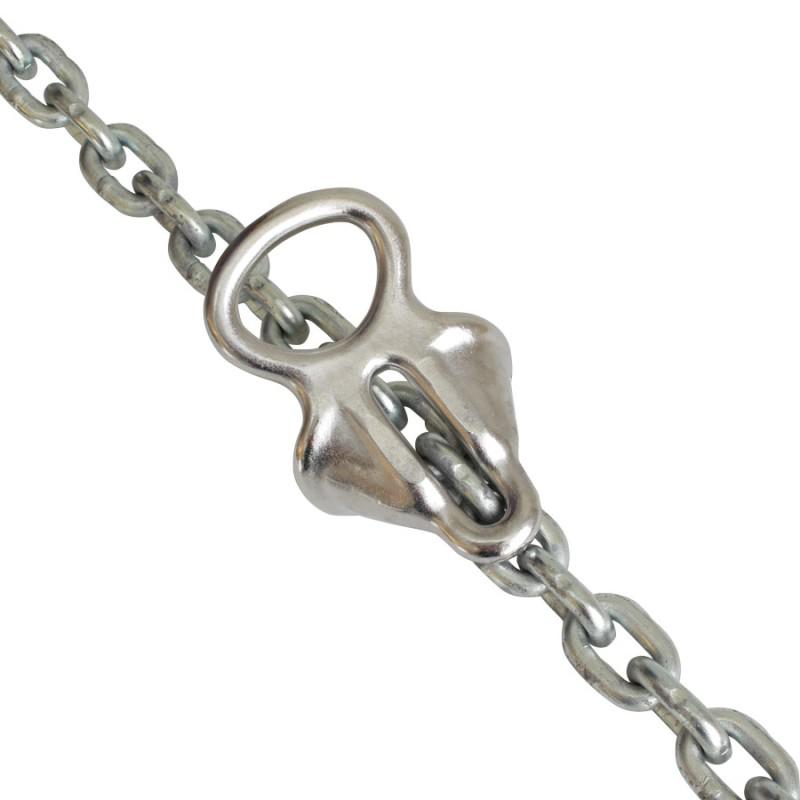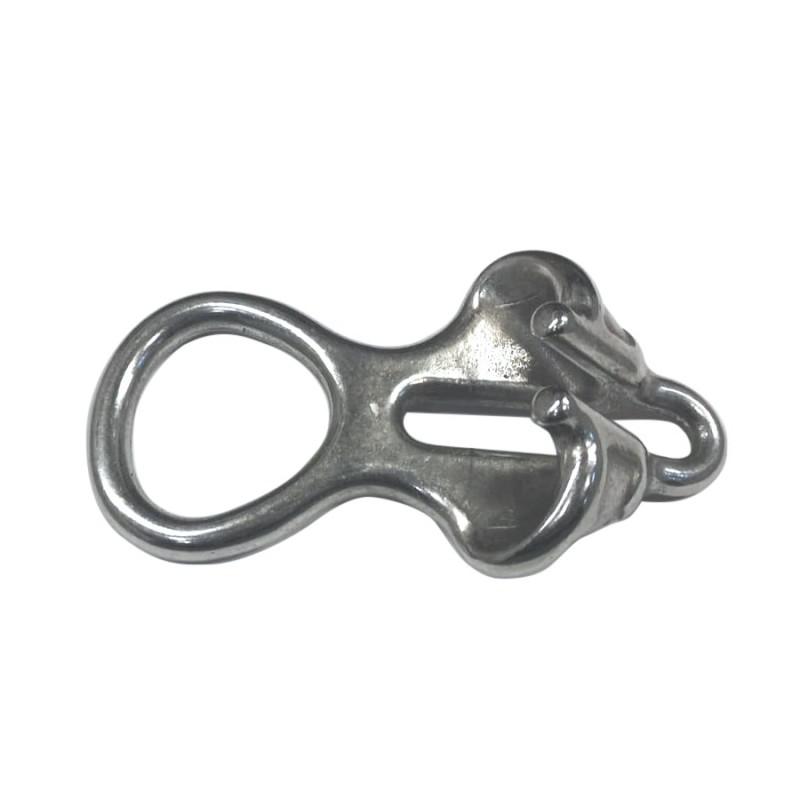 More Information
Downloads
Osculati Mooring Device and Anchor Chain Grippers are manufactured by Osculati in Italy from precision-cast 316 marine-grade stainless steel.
The Chain Gripper attaches to your main anchor chain while at anchor, by slotting over one link, taking the load on the next link, which sits at right angles to the previous one.
The Gripper is designed to take the strain off your windlass and absorb any shock loads when deployed with a suitable length of nylon or polyester line.
The tensile test available in the downloads section shows a static stretch to 62.0KN. At this point, the tooling fractured, and the specimen Mooring Device and Anchor Chain Gripper showed only moderate deformation.
The high-quality 316 stainless steel is rust and corrosion resistant.
For use with anchor chain size 6mm to 12mm