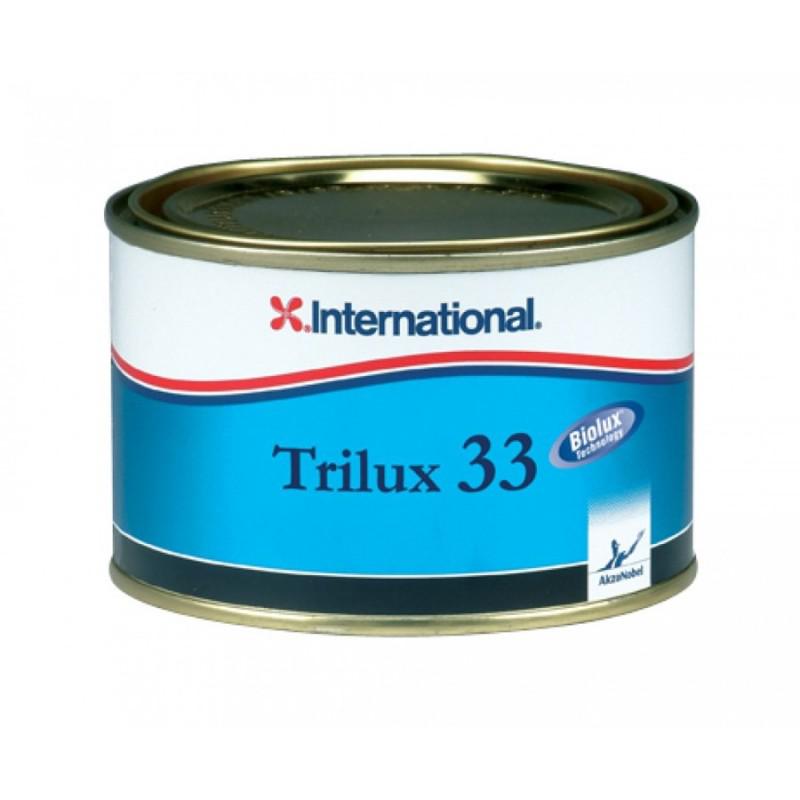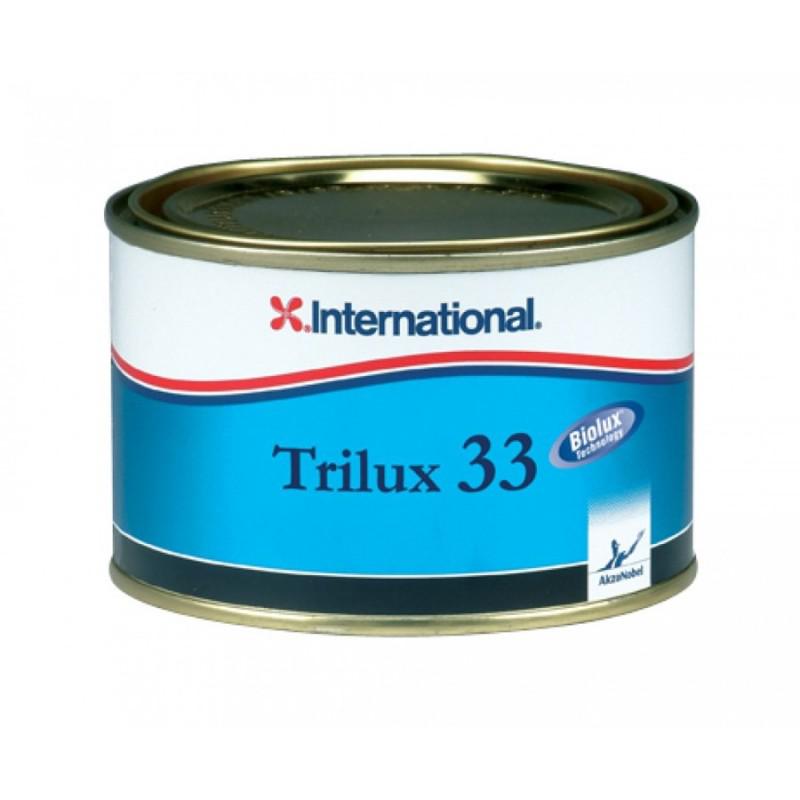 More Information
Downloads
International Trilux 33, smooth, hard scrubbable antifouling finish with a slippery surface, ideal for boottops, 375ml tin.
Trilux 33 can be burnished.
Trilux contains Biolux® which is EXCLUSIVELY available in antifoulings from International.
Contains Copper Thiocyanate and Preventol A4S
Slow polishing, avoids seasonal paint build up
For all substrates including aluminium; recommended for propellers and boottops
Bright colours, including bright white
Effective fouling protection for up to 18 months
Application Details:
Finish/Sheen: Matt
Thinners: YTA085 (number 3)
Number of Coats: 2-3 by brush/roller
Method of application: Airless Spray / Brush / Airmix / Roller
Coverage: - 3.9sq.m per 375ml
Ideal antifouling for fast powerboats and craft on dry moorings.