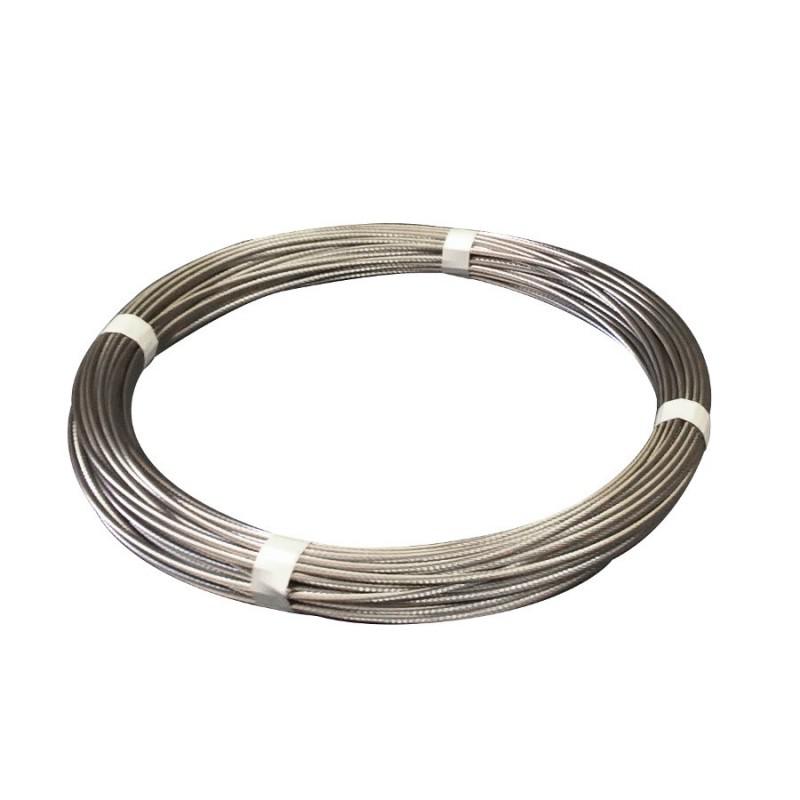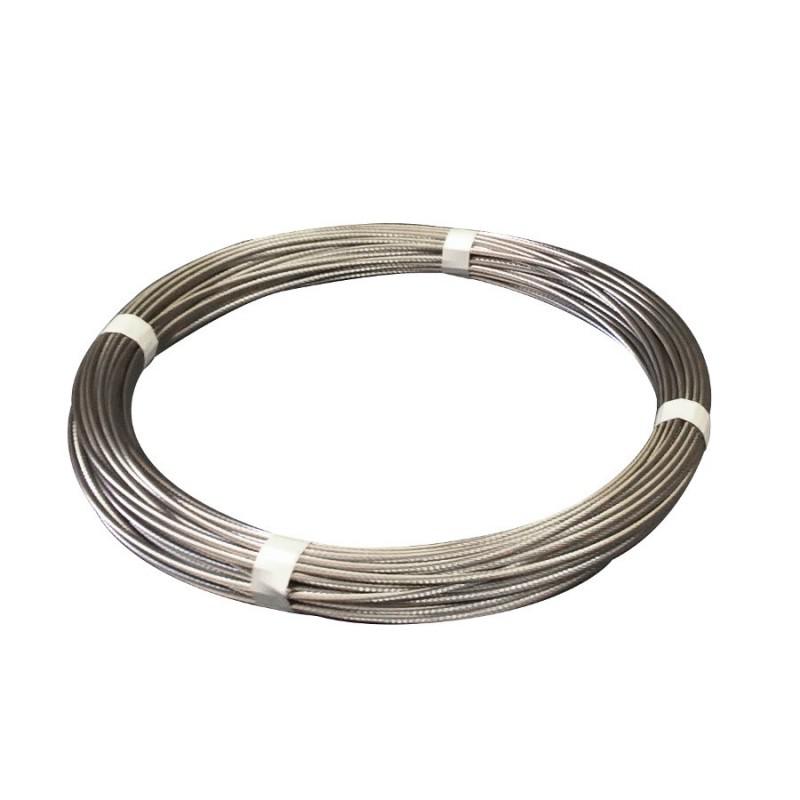 More Information
Features
Kosform stainless steel wire is compacted strand stainless steel wire from the premium standard 1x19 manufacturer KOS.
Designed for high performance shrouds, backstays and forestays on sailboats and yachts committed to racing or extended/performance cruising. The dyformed compact strand structure delivers lower stretch and higher break loads per given diameter than standard 1x19 wire. The increase in performance comfortably offsets the minimal weight increase.
2.5mm, 3mm and 4mm diameters are available in 1x7 construction ~ 5mm up to and including 12mm diameter is manufactured in 1x19 construction
Jimmy Green offer a reduced rate per metre for a 50 metre coil
The wire is measured from a traceable reel and wound in to a coil by hand and secured by insulation tape.
Larger sizes may be re-wound on to a reel
Polished in the fully austentic condition to give maximum corrosion resistance
Jimmy Green Marine operate a strict accountability process for every reel of wire that the Jimmy Green Rigging Team use and record the corresponding batch number on every rigging order.
Traceability is an important feature of the Jimmy Green assurance policy: STAINLESS STEEL WIRE - QUALITY CONTROL AND CARE
Purchase Type - 50 metre Coil
Stay Diameter - 2mm
Stay Diameter - 2.5mm
Stay Diameter - 3mm
Stay Diameter - 4mm
Stay Diameter - 6mm
Stay Diameter - 7mm
Stay Diameter - 8mm
Stay Diameter - 10mm
Stay Diameter - 14mm