Spliced Set Length Mooring Strops - LIROS 3 Strand Nylon 18mm, 20mm and 24mm
JGM-01130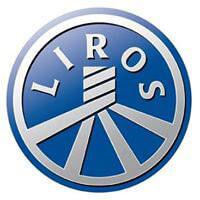 Ideal for fore and aft mooring applications
Produced to order
Spliced by the Jimmy Green Rigging Team
Select: Rope Diameter
Select finished length: 2 metre or 3 metre
Select thimble finish: Galvanised or Stainless Steel
More Information
Features
LIROS 3 Strand Nylon Mooring Strops are available to purchase in set lengths, spliced to order by the Jimmy Green Rigging Team
Ideal for trot and other fore and aft mooring applications.
Not suitable for swinging mooring applications.
Prepared, spliced and finished by the Jimmy Green Rigging Team:
The finish includes:
Galvanised or stainless steel teardrop thimble eye splice
30cm soft loop splice.
1 metre of PVC reinforced hose
2 or 3 metre finished length options
LIROS 3 Strand Nylon Mooring Strops are ideal if the mooring set up will not allow the boat to swing through 360 degrees in the tide e.g Fore and Aft between piles
Selection process for a 3 Strand Nylon Mooring Strop:
Find the column in the table below that best represents your Boat Length Overall.
Compare your displacement with the tonnage listed.
If it is greater than displayed in your column in the table, consider moving across to the next column to increase the diameter.
Take advice on local conditions and check the benchmark size from the table below against other similar sized boats moored in your area.
Have a good look at the mooring configurations on neighbouring yachts with a critical eye and judge whether your set up should be the same.
Consider whether you can make any improvements in terms of mooring convenience and anti chafe measures.
N.B. Use only Anchorplait for swinging moorings - 3 strand lines may 'cockle' when the 'swing' turns against the lay of the rope.
LIROS 3 Strand Nylon Article 00110
Manufactured from 100% high tenacity heat set Nylon (Polyamide) to DIN EN ISO 1140 standard (previously DIN EN 696, DIN 83330)
Thermofixed twisted lay construction
Dependable high strength
Excellent durability, wear and abrasion resistance
UV stabilised
Spliceable
Spliceable to chain
> 20% working load stretch provides excellent shock absorption
Excellent protection against snatch loads
LIROS Break Load: 8mm 1440kg ~ 10mm 2400kg ~ 12mm 3300kg ~ 14mm 4400kg ~ 16mm ~ 5600kg ~ 18mm 7000kg - 20mm 8140kg ~ 24mm 11800kg ~ 30mm 17400kg
LIROS 3 Strand Nylon has the same strength and stretch properties as LIROS Octoplait Nylon 01058 but is less expensive.
However, nylon shrinks when immersed in water causing the twisted lay to tighten, especially in the larger diameters.
Overall, 3 strand nylon makes a very strong and stretchy mooring warp that represents exceptionally good value when used for semi-permanent mooring but not usually recommended for frequently adjusted and stowed mooring warps due to the stiffening of the line over its lifetime.
Do not use as a single strop on a swinging mooring as the swing may untwist the lay of the rope (cockling)
Purchase Type - Spliced Set Length
Rope Fibre - Nylon
Rope Diameter - 20mm
Rope Diameter - 24mm
Rope Diameter - 18mm
Boat Length (Permanent Strop) - 6-8 metres up to 2.5 tonnes
Boat Length (Permanent Strop) - 8-10 metres up to 5 tonnes
Boat Length (Permanent Strop) - 10-12 metres up to 9 tonnes