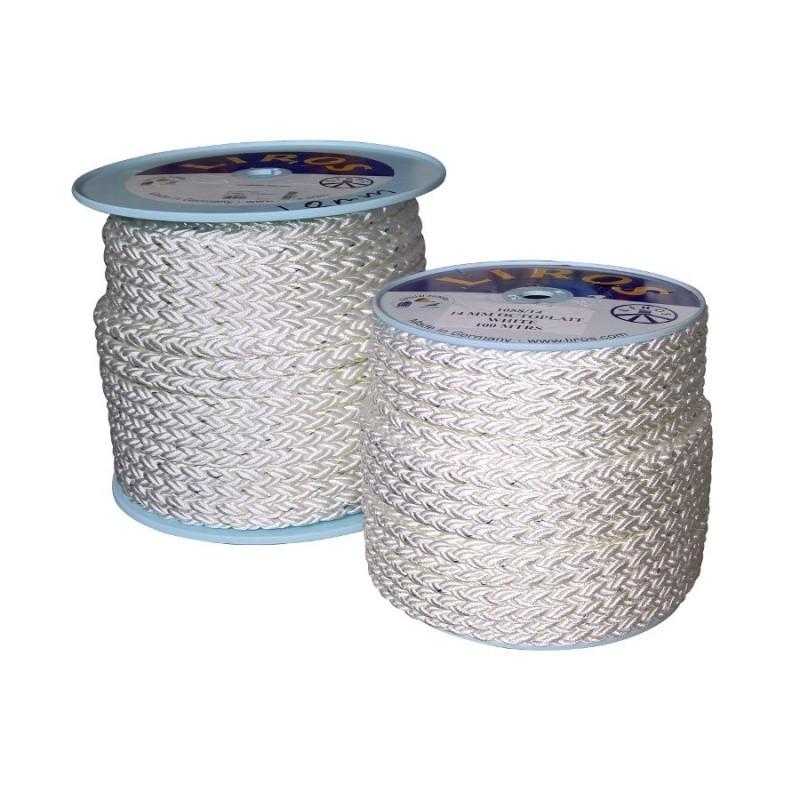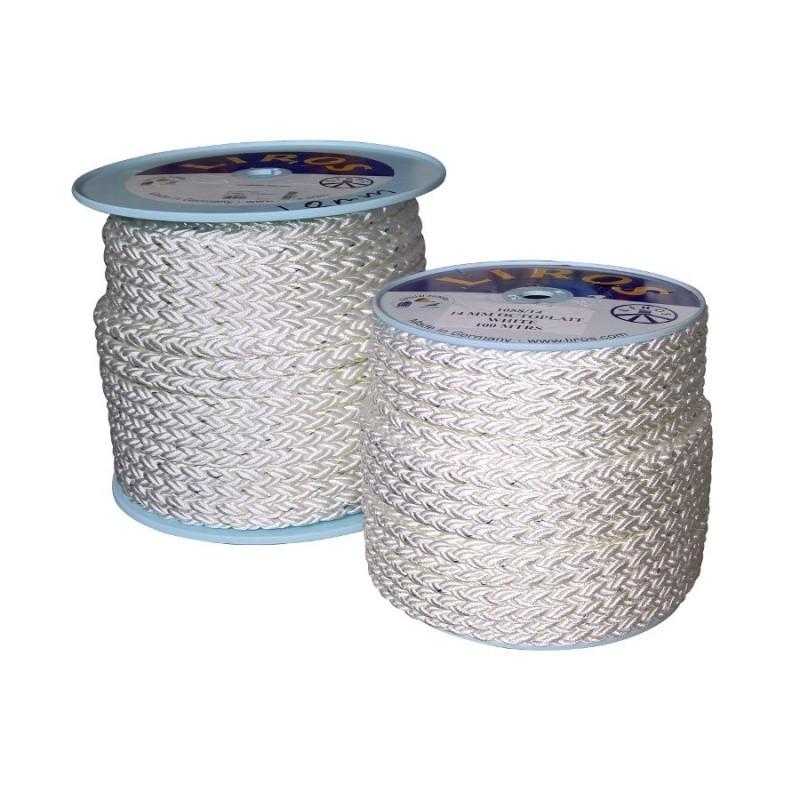 More Information
Features
Accessories
100 metre Reel provide the best savings for the bulk buyer or trade customer.
LIROS Octoplait Polypropylene can be supplied on 100m reels on all sizes from 10mm to 16mm.
N.B. these reels may be measured and re-wound from longer lengths in house by Team Jimmy Green.
LIROS Octoplait Polypropylene Article 01078
Pliable
Floating alternative with a finish/feel very similar to Octoplait nylon and polyester.
Excellent lightweight floating line
8 Strand
Balanced
Square Braid Construction
100% Multifilament
UV stabilised Polypropylene
Floats
Effective as a floating warp
Good shock absorption
>15% working load stretch
LIROS Break Load: 12mm 2100kg ~ 14mm 2700kg ~ 16mm ~ 3400kg ~ 18mm 4000kg - 20mm 5000kg
N.B. even after UV stabilising, polypropylene is susceptible to deterioration in the sun and is not as strong as polyester or nylon.
Jimmy Green can splice loops of any length, add anti-chafe webbing, hard eyes and whippings to suit all your needs.
Purchase Type - 100 metre Reel
Rope Fibre - Polypropylene
Boat Length (Mooring Alongside) - 6-8 metres up to 2.5 tonnes
Boat Length (Mooring Alongside) - 8-10 metres, up to 5 tonnes
Boat Length (Mooring Alongside) - 10-12 metres, up to 9 tonnes
Boat Length (Mooring Alongside) - 12-14 metres, up to 13 tonnes
Boat Length (Mooring Alongside) - 14-16 metres, up to 16 tonnes
Rope Diameter - 12mm
Rope Diameter - 14mm
Rope Diameter - 16mm
Rope Diameter - 18mm
Rope Diameter - 20mm
Colour - White