50 metre cut length - LIROS Racer Dyneema
LIROS-02001-BLACK-6mm-50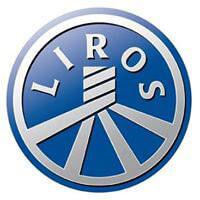 Reduced Rate per metre
Proven choice for Regatta performance
Optimum high load, low stretch line
Hard wearing and hard working
Cut to length in house
LIROS Rope Stowage Bags are handy for portage and onboard storage
More Information
Features
Accessories
50 metre lengths are available at a reduced rate per metre
N.B. normally supplied as a loose length of rope in a sack rather than in a hank making it much easier to deploy.
Can be supplied re-wound in house onto a LIROS reel by email request.
The Jimmy Green Rigging Team can finish the ends with e.g. a splice or whipping:
The Jimmy Green Professional Rigging Team Finish
LIROS Racer Dyneema is designed for the high loads on racing halyards, sheets and control lines, making it the proven, uncompromising choice for demanding Regatta Sailing
LIROS Racer Dyneema (article 02001)
Regatta Racing Performance - hard wearing, very low stretch, high load capacity - engineered for competitive racing in exacting conditions
LIROS Racer 02001 Construction
Cover: specially engineered 32plait (6mm, 8mm 24plait) spin-dyed high tenacity polyester
Core: Braided Dyneema SK78 core, LIROS-Heat-Stretch-System, LIROS Coating System with a very thin extra traction layer
N.B. The inner traction layer is not load bearing and a certain amount is removed as part of the core dependent splice
N.B. Jimmy Green normally supply LIROS Racer as a plain full colour with no LIROS marker yarn
LIROS Racer Diameters and Colours:
6mm, 8mm, 10mm, 12mm - Full Colour (no LIROS tracer yarn) Black, Blue, Red and Silver
14mm - Full Colour (no LIROS tracer yarn) Blue
LIROS Racer Facts, Features and Plus Factors:
Very low stretch < 1.5% at working load
High load capacity
Excellent smooth handling
Non kinking, balanced braiding
Excellent holding power in cleats and clutches
Good Grip around winches
Solid shape retention around winches - firm, compact braid construction doesn't flatten
Runs freely through blocks and sheaves
Spliceable - advanced core dependent splice
LHSS = LIROS-Heat-Stretch-System
LCS = LIROS Coating System
LIROS-Heat-Stretch-System is the unique LIROS super pre-stretching process, calibrated under exacting temperature and tension conditions, designed to minimise stretch and enhance performance
LIROS Coating System is their special polyurethane impregnation process which improves resistance to abrasion and increases protection against UV damage by up to 50%.
LIROS Manufacturing Excellence:
The LIROS manufacturing process produces a balanced braid on braid construction with consistency second to none
LIROS Manufacturing is synonymous with: meticulous attention to exacting standards ~ decades of experience ~ a modern factory with state of the art, computer programmed twisting and braiding machinery
The Polyester cover can be permanently removed to produce a cover stripped Dyneema core only loop splice.
Snapshackles can then be retrofitted/changed over, attached using a simple a cow hitch - pass the loop through the eye of the shackle, over the top and back down to the rope end
| Diameter | LBL | Max SA | WLS |
| --- | --- | --- | --- |
| 6mm | 2500kg | 20sqm | < 1.5% |
| 8mm | 3800kg | 30sqm | < 1.5% |
| 10mm | 5000kg | 50sqm | < 1.5% |
| 12mm | 7200kg | 70sqm | < 1.5% |
| 14mm | 9500kg | 90sqm | < 1.5% |
| 16mm | 12600kg | 100sqm | < 1.5% |
LBL = LIROS Break Load
MAX SA = LIROS maximum recommended Sail Area in square metres
WLS = LIROS stretch at working load
< = less than
Purchase Type - 50 metre cut length
Rope Fibre - Polyester/Dyneema
Rope Diameter - 8mm
Rope Diameter - 6mm
Rope Diameter - 10mm
Rope Diameter - 12mm
Rope Diameter - 14mm
Rope Diameter - 16mm
Colour - Black
Colour - Blue
Colour - Red
Colour - Silver