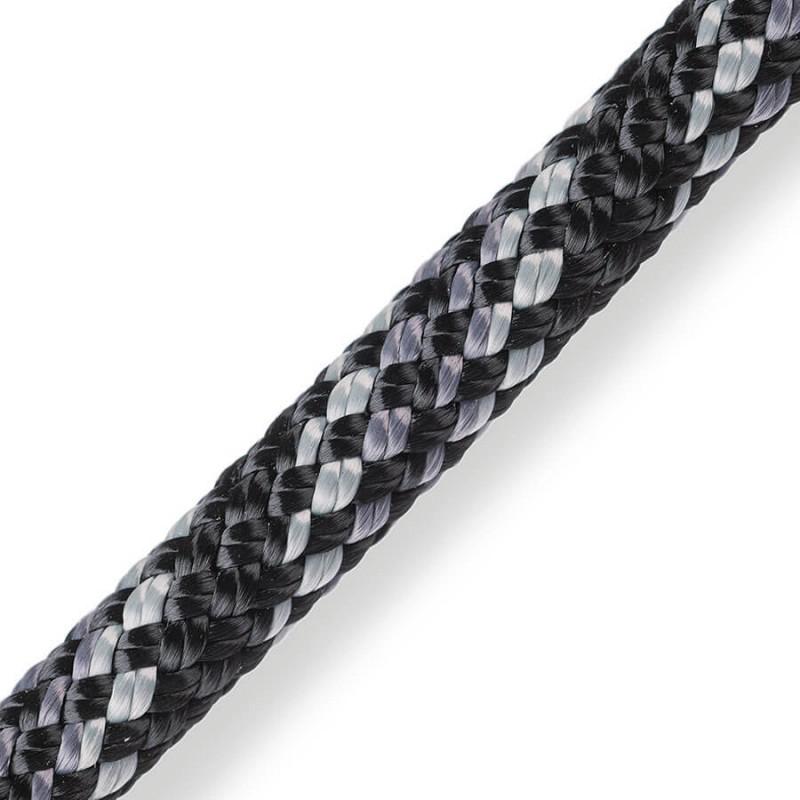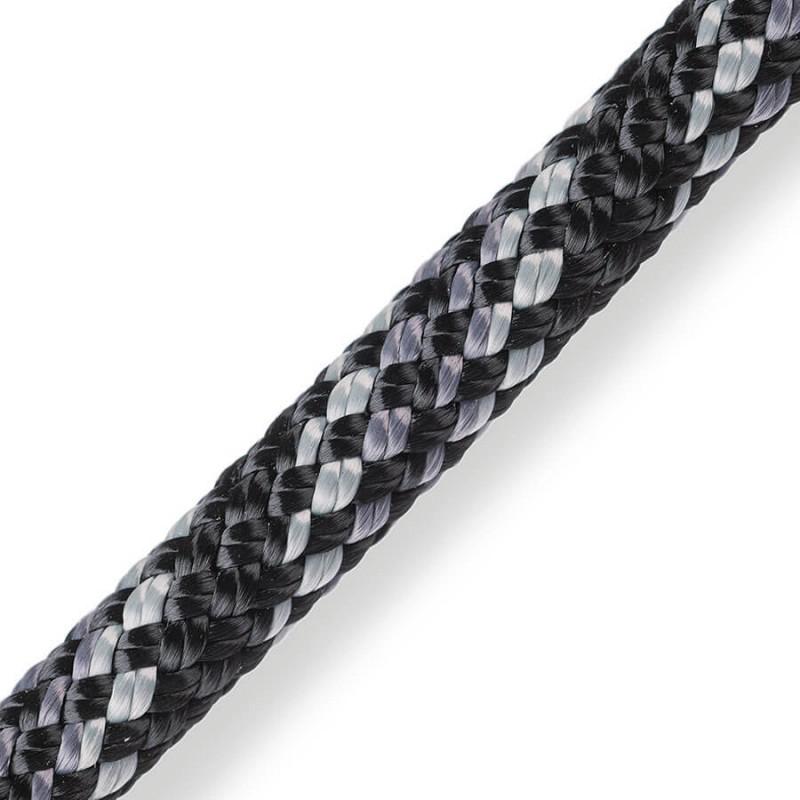 50 metre cut length - Marlow D2 Club
MLW-D2CLUB-8-BLA-50
Reduced Rate per metre
Polyester cover, Blended Dyneema SK75/Polypropylene core
Low stretch cruising line
Supplied loose in a sack
Cut to length in house
LIROS ROPE Stowage Bags are handy for portage and onboard storage
More Information
Features
Accessories
Downloads
50 metre cut lengths offer a reduced rate per metre
N.B. normally supplied as a loose length of rope in a sack rather than in a hank making it much easier to deploy.
Can be supplied re-wound in house onto a Marlow reel by email request.
The Jimmy Green Rigging Team can finish the ends with e.g. a splice or whipping: THE JIMMY GREEN PROFESSIONAL RIGGING TEAM FINISH
Marlow D2 Club is designed as an affordable upgrade to Performance Cruising Sheets, Halyards and Control Lines, making it possible to replace 100% existing polyester lines without going to the expense of Dyneema SK78 in the core.
D2 Club Cruising Dyneema utilises a blend of high strength, low stretch Dyneema SK75 and light weight Polypropylene to produce a core which elevates the performance beyond the capability of 100% polyester.
Marlow estimate that the stretch characteristics will be approximately 2.5-3% compared with 4% for Marlowbraid and 2% for LIROS Dynamic Plus.
Marlow recommend maintaining the same diameter as the existing polyester halyards.
The Jimmy Green Rigging Team are happy to splice your existing shackles onto new halyards.
Marlow D2 Club Cruising Dyneema Specification:
Cover: 16 plait Polyester
Core: Coated 12 strand Dyneema SK75 blended with lightweight braided polypropylene fibre 
Dyneema SK75 is lighter and has far less stretch than polyester but does not quite match the enhanced performance of Dyneema SK78 or SK99.
Armourcoating protects the core and makes it easier to splice.
Marlow D2 Club Facts, Features and Plus Factors:
Easily spliced
Excellent UV resistance
Good abrasion resistance
Good chemical resistance
Good clutch and jammer performance
Good strength
Good UV resistance
Light weight
Reduced elongation
available in 4 vibrant new colours: Blue, Red, Green and Black.
Marlow Minimum Break Load (MBL)

| Diameter | 8mm | 10mm | 12mm | 14mm |
| --- | --- | --- | --- | --- |
| MBL | 2260kg | 3820kg | 4240kg | 6370kg |
Purchase Type - 50 metre cut length
Rope Fibre - Polyester/Dyneema
Rope Diameter - 8mm
Rope Diameter - 10mm
Rope Diameter - 12mm
Rope Diameter - 14mm
Colour - Black Code
Colour - Blue Code
Colour - Red Code
Colour - Green Code