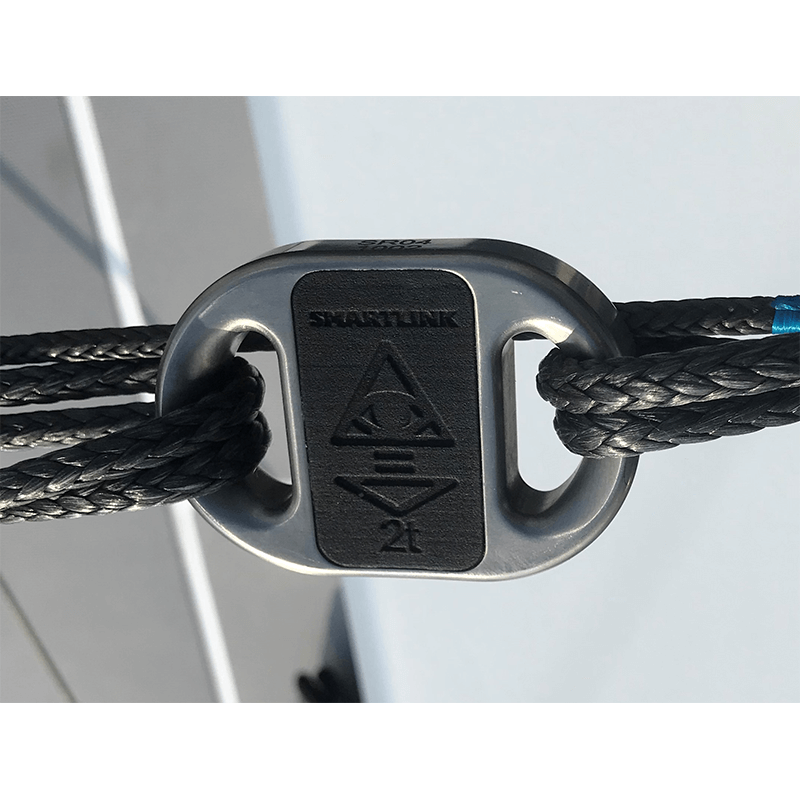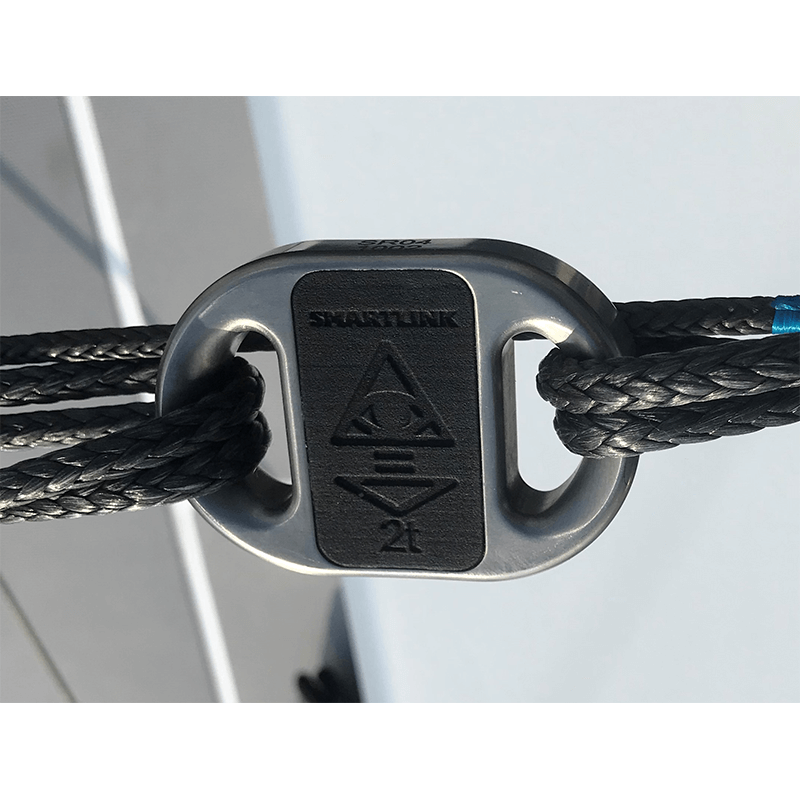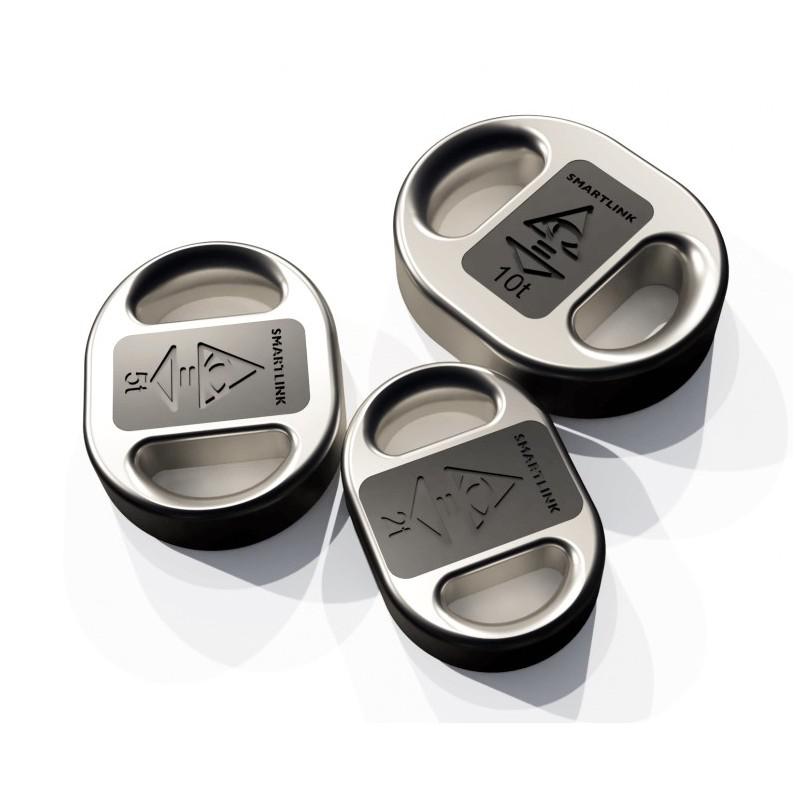 More Information
Want to know the load on any rope on board?
Want to hit that fast setting every time?
Want to load up the tack line and deploy the Code Zero straight away?
Repeat your sheet settings every time?
Get ashore and easily weigh components?
Smartlink is a Titanium sheet load sensor, designed and refined in collaboration with two leading race teams, but now available as the smallest and lightest sheet load sensor in the world.
Smart Link will help you measure and repeat your fast settings every time.
Smartlink utilises the latest technology to give you an immediate load sensing capability.
Smartlink transmits the load on any fibre line wirelessly, in real time.
The live data is available on your smartphone via the dedicated app or to your boats electronics with optional gateway.
This allows you to measure the loads that equate to optimum performance, giving a quantifiable and repeated sail setting for the very best performance in all wind and sea conditions.
How it works
Simply add in line to any fibre sheet or stay.
Connect to your smartphone via the app for immediate live and dynamic information on the current load.
With the addition of our gateway and NMEA2000 lead, the data can integrate into your boat electronics system for the same live data on your displays.
Ideal for the helm and trimmers to maximise your performance.
Smartlink Specifications
Smartlink 2t
Smartlink 5t
Smartlink 10t
MWL
2 tonnes
5 tonnes
10 tonnes
Dimensions
79 x 55 x 19 mm
83 x 66 22 mm
93 x 74 24.5 mm
Aperture Maximum Width
13.0 mm
37.4 mm
37.3 mm
Aperture Maximum Height
13.0 mm
14.5 mm
16.6 mm
Maximum Basket Strop Diameter
9.0 mm
10.7 mm
12.4 mm
Material
Metal Body: Titanium 6AI-4V SLS 3D Printed Housing
Weight
250g
375g
640g
Typical Battery Life
200 hours
Smart Fittings Manager App
The Smart Fittings Manager is a simple mobile application for logging the reported loads from Cyclops Marine Load sensors such as Smartune and Smartlink.