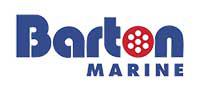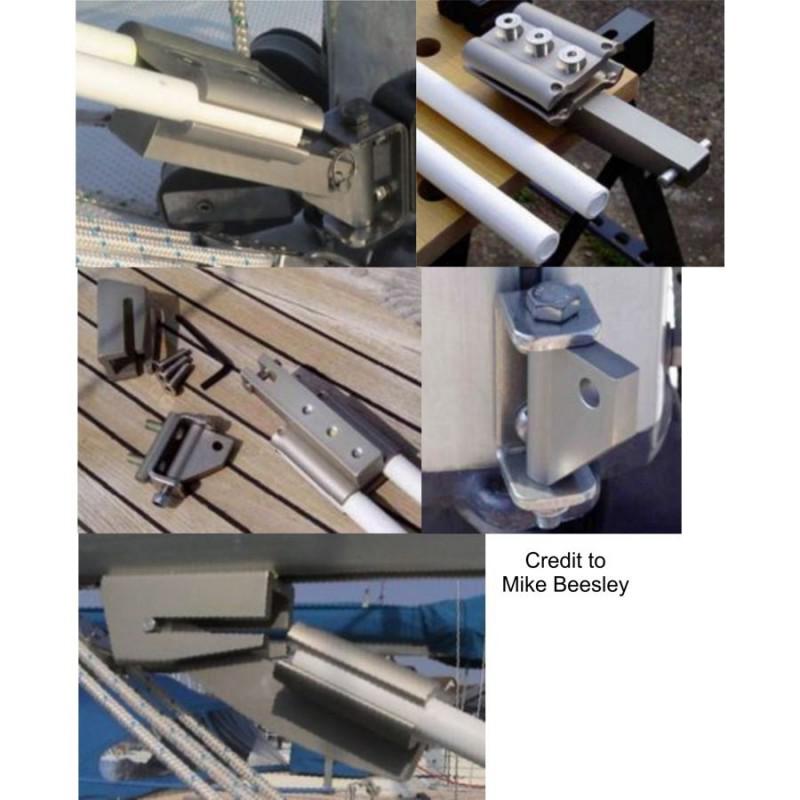 More Information
Barton Boomstruts support the weight of the main boom rendering the topping lift redundant.
N.B. Depending on the specification of the line, an existing topping lift may serve as a spare halyard.
The Barton Boomstrut concept is based on a cleverly designed, patented flexing spring which is extremely responsive to changes in the load exerted by the vang purchase system and also applies a stablilising, constant upward pressure to the boom.
The patented flexible spring is manufactured from two coated GRP (fibreglass) rods.
Tightening the vang purchase system pulls the boom down and forces the rods into an upward curve.
Releasing the vang allows the rods to straighten which lifts and supports the boom.
The Boomstrut mounts independently inside the existing kicking strap tackle.
The Barton design engineers have taken great care to eliminate sharp edges, minimise moving parts and provide for simple installation and trouble-free long term use.
Barton Boomstrut Features:
Six sizes suitable for yachts up to 12 metres (40 feet) length overall
Extremely durable
Marine Grade Stainless Steel and Spectro Grey Anodised Aluminium
Stylish, slim profile
Maintenance free
Proven design
Patented responsive, stabilising flexible spring 
Eliminates friction and sliding parts
Light weight
Less weight aloft
Less windage
Easy installation - no need to replace or move your existing hardware
Supplied with complete fitting instructions
To eliminate drilling, the mast bracket end can be slotted into the luff groove on the mast
Contoured boom bracket to match flat or round boom profiles
| Barton | Boat Length | Pin to pin length | Max rod reduction | Max initial adjustment | Force |
| --- | --- | --- | --- | --- | --- |
| 44001 | Dinghy | 762mm | 125mm | 250mm | 35kg |
| 44010 | 6m | 960mm | 150mm | 300mm | 90kg |
| 44020 | 6-7.5m | 1070mm | 150mm | 300mm | 140kg |
| 44030 | 7.5-9m | 1180mm | 150mm | 300mm | 185kg |
| 44035 | 9-10.5m | 1320mm | 150mm | 400mm | 230kg |
| 44040 | 10.5-12m | 1450mm | 150mm | 400mm | 270kg |
Pin to pin length = actual length of the boomstrut
Max rod reduction = The maximum amount the boomstrut rods can be shortened in order to fit inside the vang area.
Max initial adjustment = The maximum amount of available pin-to-pin travel when flexed.
Force = The downward pressure that the boomstrut will support at the point of the boom fitting attchment.