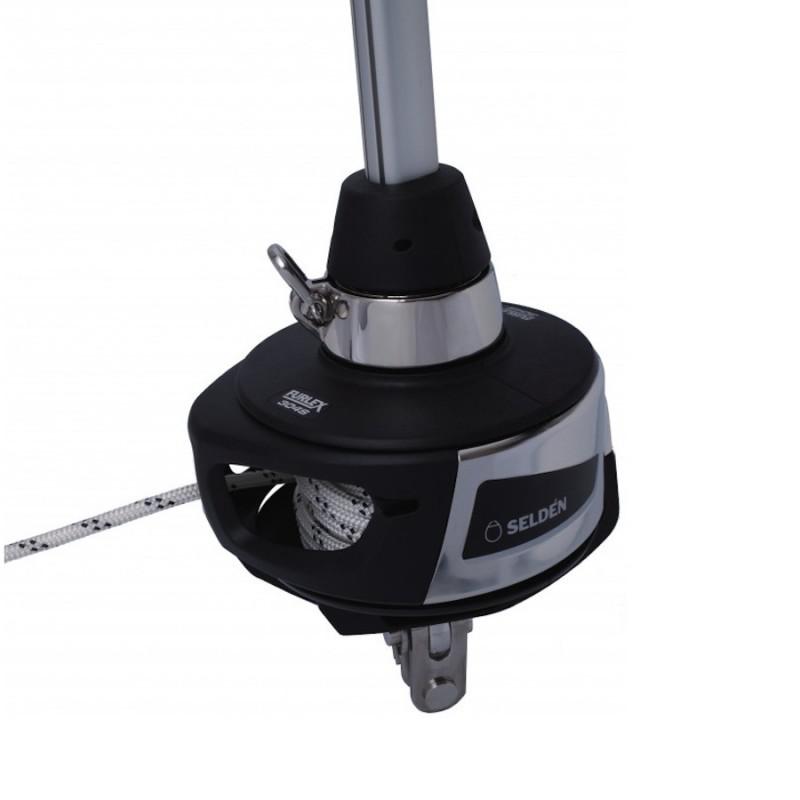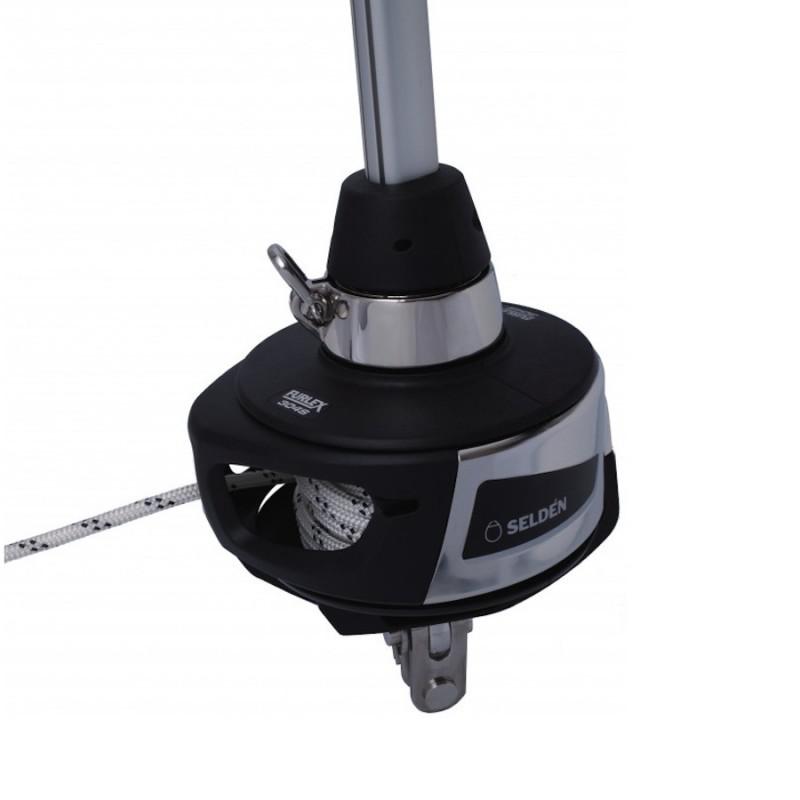 More Information
Accessories
Downloads
The halyard swivel for Furlex 104S features stainless steel bearings and a Dyneema lashing to ensure the load is centred. 
Similar to previous Furlex models, the standard kit requires that the wire is cut to length and fixed with a STA-LOK mechanical wire locking system.
A completely integrated rigging screw is offered as an option. It allows for adjustment of the forestay length without altering the height of the tack attachment.
Furlex, as in previous generations, comes as a complete kit including all parts needed for reliable and convenient furling of the foresail.
The kit includes a new forestay wire, furling line, stanchion lead blocks, a halyard lead and a pre-feeder.