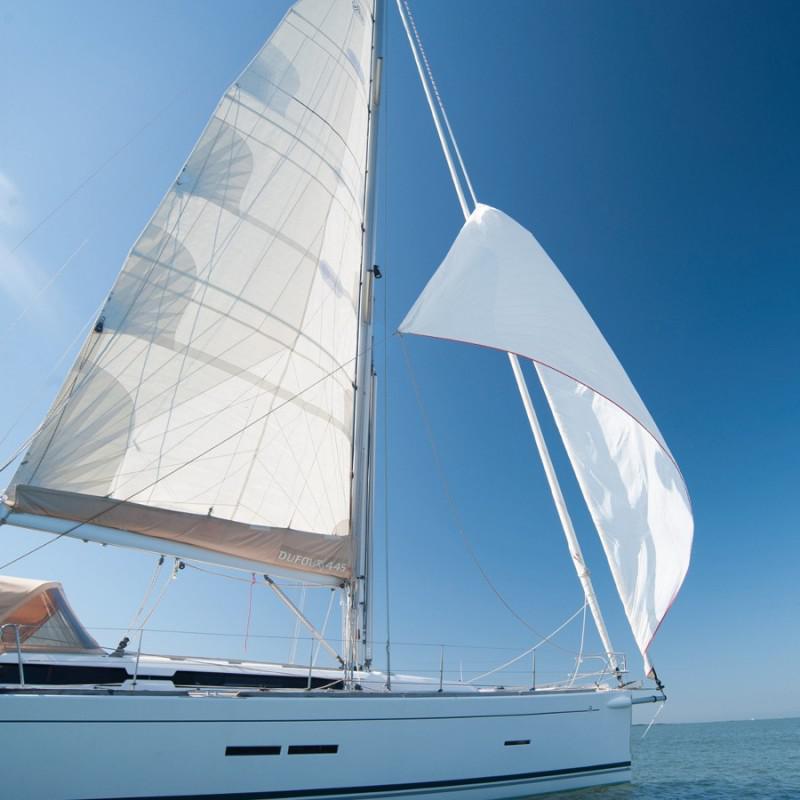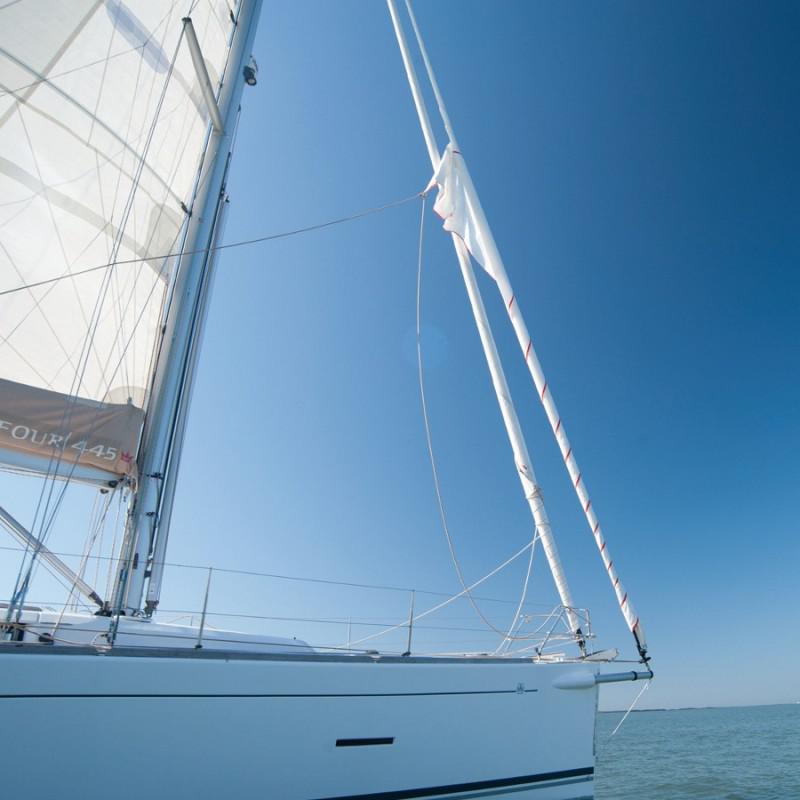 More Information
Downloads
Profurl Spinex Top Down Furler V2
The Spinex top down furling system allows you to easily use large asymmetric spinnakers from the comfort of the cockpit with the aid of Profurl unique sail bearing technology.
Profurl Bearings Plus Factors:
keeps the sail away from the torsion rope underneath
reduces sailcloth wear
prevents reverse furling
increases furling speed due to larger diameter
Profurl Spinex V2 Facts, Features and Plus Factors:
Innovative ratchet feature: Furlassist
Large spool diameter
Innovative thimble arrangement: 2 in 1
Swivel tack point with Dyneema® loop
PVC sleeves to protect the sail
Anti-torque cable
Spool and swivel included
FurlAssist Ratchet for enhanced furling control:
Prevents accidental unfurling 
Positive pawl engagement
Load sensitive for fast inhaul
Dual direction
No additional line required
Simple to install and remove (2 screws)
The Spinex kit includes a NEX spool, NEX swivel, Anti-torsion cable, sail bearings, tack swivel and end fittings.
The Spinex can also be converted to a bottom up furler by removing the tack swivel. This allows for the use of code zero, gennaker and staysails.
Model
Spinex 0.9
Spinex 1.5
Spinex 2.5
Spinex 4.0
Maximum yacht length
8m
10m
12m
15m
Maximum sail area
60m2
100m2
150m2
230m2
Maximum working load
900kg
1500kg
2500kg
5000kg
Spool diameter
120mm
150mm
180mm
220mm
Lower fitting
Clevis pin snap shackle
Upper fitting
D shackle
Anti-torsion cable
9mm x 14m
11mm x 17m
13mm x 20m
15mm x 25m