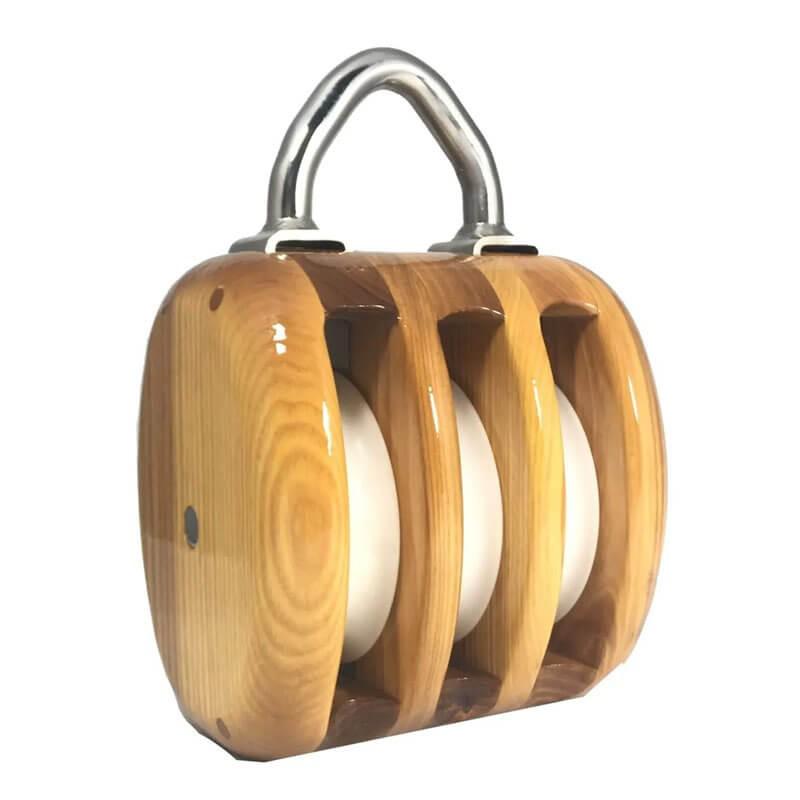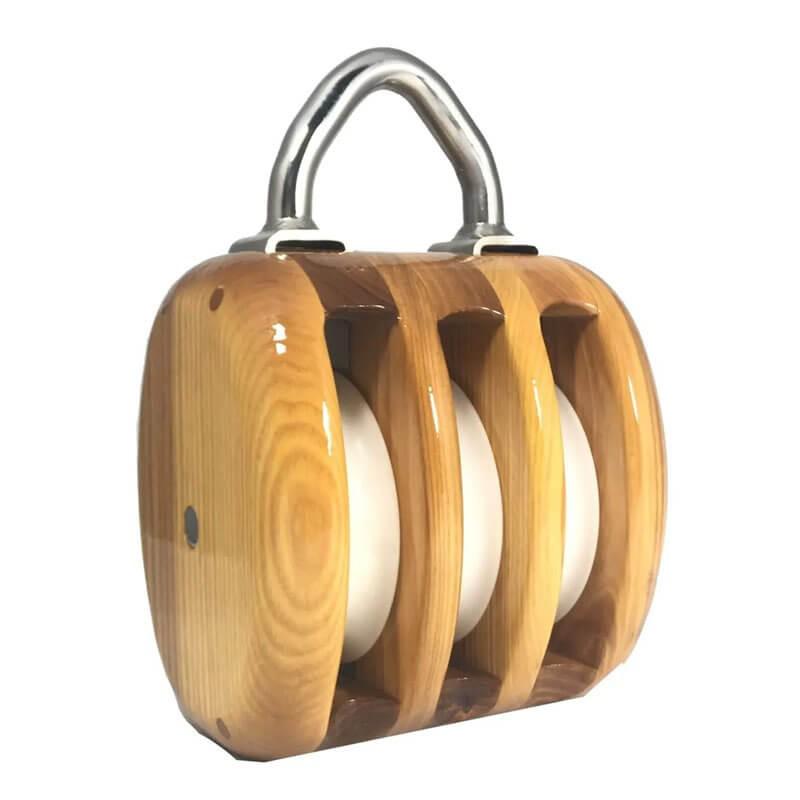 Ash Yacht Block, Triple with Bow
MEZ-64419
Triple Sheave
Solid Ash Cheeks, treated in tung oil and high gloss varnished
AISI 316 polished stainless steel
Bow = Fixed Head
Plain Bearing axle pin
Select by Rope diameter: 8-10mm, 10-12mm, 12-14mm
Sheave Diameter: 8-10mm = 40mm, 10-12mm = 50mm, 12-14mm = 60mm
More Information
Metalmor Classic Ash Yacht Blocks from Meridian Zero
Metalmor Classic Ash Wooden Yacht Blocks combine the best aspects of traditional and modern design and production.
Yacht Ash Blocks from Meridian Zero are manufactured from solid Ash, polished marine grade AISI316 stainless steel, high-strength white ertacetal thermoplastic resin sheaves and stainless steel axle pin.
The Classic Ash Yacht range of blocks is plain-bearing, intended for yachts up to approximately 14 metres in length overall.
The solid wood cheeks are glued and screwed, treated with tung oil and lacquer finished with a high gloss varnish.
The stainless steel axle pin is mounted with a Hex-Head bolt to prevent turning and facilitate removal for maintenance and repair.
Classic Ash Yacht Blocks are Plain Bearing which means:
No ball bearings or roller bearings
Simple construction with only one moving part, the least possible to construct a serviceable pulley
Low maintenance
The sheave rotates directly on a simple axle pin
Sheave groove designed to handle rope sympathetically 
Cost effective - reasonably priced compared with a ball bearing or roller bearing block
Excellent for high static loads
Excellent all round, multi-purpose functionality
Excellent working life – no bearings to be crushed and fall out
Classic Yacht Ash Blocks are available in three sizes for rope diameters: 8-10mm, 10-12mm, and 12-14mm.
Metalmor Tall Ship Traditional Ash Yacht Blocks for yachts over 14 metres in length overall are also available - please enquire