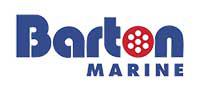 More Information
Boom Vang Systems
Gain additional control to shape the main sail with a Boom Vang System. Commonly used on dinghies and small keelboats.
A Boom Vang acts to pull the boom down, thus providing one of the most effective methods of controlling sail shape. A loose open vang provides twist in an open leach for effective downwind sailing. A tight vang tightens the leech and permits effective control of the power in the mainsail upwind.
The boom vang typically sits close to the base of the main mast and connects to the base of the boom at about a 45-degree angle. Sometimes confused with the Mainsheet because of the number of blocks used, it is located at the other end of the boom and connected to the stern of the vessel.
When properly-adjusted the boom vang is more important as you let out the mainsheet. As the distance of the Boom increases away from the centerline, the downward forces from the mainsheet reduce.
Can be used in conjunction with a cascade or simple 2:1 purchase system to increase purchase power.
4:1 Boom Vang Systems
Size
Part no.
Boat Length
SWL
Specifications
Line Length
Size 2
02900
For boats up to 6.1m (20ft)
370kg (815lbs)
N02631 fiddle block with Swivel shackle, becket and cam
N02430 fiddle block with swivel Shackle
6.1m (20ft)
Size 3
03900
For boats up to 7.6m (25ft)
400kg (880lbs)
N03641 fiddle block with snap shackle, becket and cam
N02440 fiddle block with snap shackle
7.3m (24ft)
Size 5
05900
For boats up to 10.7m (35ft)
750kg (1650lbs)
N05641 fiddle block with snap shackle, becket and cam
N05440 fiddle block with snap shackle
12.2m (40ft)