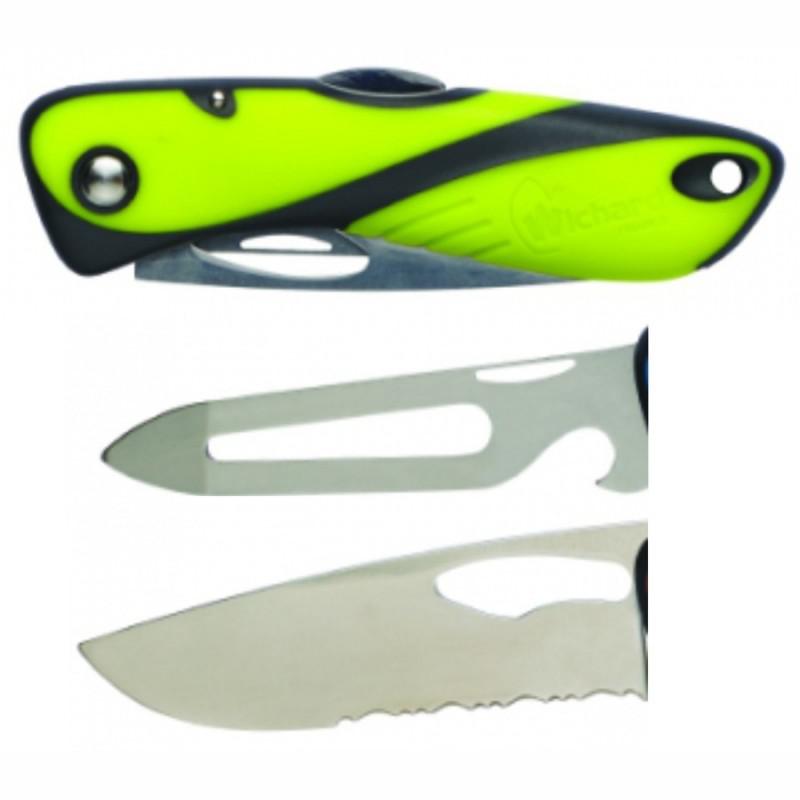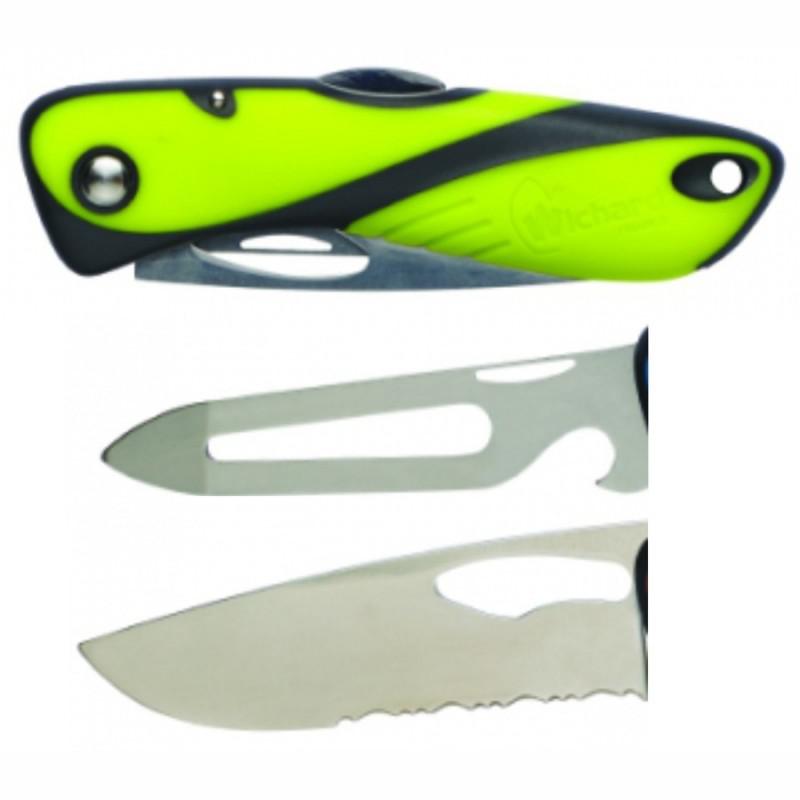 More Information
Wichard Offshore Sailing Knives

Wichard are renowned for the quality, reliability, and ergonomic nature of their marine accessories.
Wichard Serrated Rigging Knife with Multi-purpose Tools
The Wichard Offshore Sailing Knife with shackle key, opener and spike is ideal as an all-round personal compact multi-tool for both crew and skipper. 
Wichard are renowned for the manufacture of high-quality and reliable marine products.
The highly corrosion-resistant stainless steel serrated blade is easily capable of cutting all modern fibres including Dyneema, Aramid (Kevlar and Technora), and Vectran.
The blade can be opened with one hand and has a safety lock for peace of mind when in use.
This version of the Wichard Offshore knife also features a marlin spike, bottle opener, and a shackle key to make it a handy multipurpose tool.
The ergonomically designed handle has a soft finish for maximum grip and can resist the harshest of temperatures.
The fluorescent yellow handle glows in the dark.