LIROS Handy Anchor
LIROS-01320-30mx10mm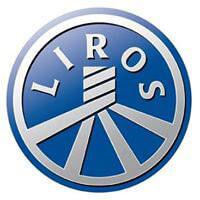 Braid on Braid Construction
Polyester Anchor Line
Lead weight built into the last 10 metres
Chain is not required
Stainless steel thimble eye splice included
Stowage Bag included
Especially easy to handle and stow
Length options:
30 metres x 10mm
30 metres x 12mm
40 metres x 14mm
40 metres x 16mm
More Information
Features
LIROS Handy-Anchor (01320)
Superb quality LIROS braided anchor line with lead weight built into the last 10 metres.
Can be used without chain, making it especially easy to handle and stow.
Ready to deploy:
Stainless steel thimble eye spliced into one end, whipping on other end, professionally finished by LIROS technicians at the LIROS factory
LIROS Braid on Braid Construction Anchor Line with additional lead weighting
Cover: Polyester
Core: Polyester / lead
Available in:
30 metres x 10mm, 12mm
40 metres x 14mm, 16mm
Abrasion and UV resistant.
Supplied in a neat carry/stowage bag
| Diameter | LIROS Break Load | Length of Warp | Lead weight per metre |
| --- | --- | --- | --- |
| 10mm | 1500kg | 30 metres | 90g |
| 12mm | 2200kg | 30 metres | 170g |
| 14mm | 3100kg | 40 metres | 275g |
| 16mm | 4000kg | 40 metres | 395g |
Rope Fibre - Polyester
Rope Diameter - 6mm
Rope Diameter - 10mm
Rope Diameter - 12mm
Rope Diameter - 14mm
Rope Diameter - 16mm