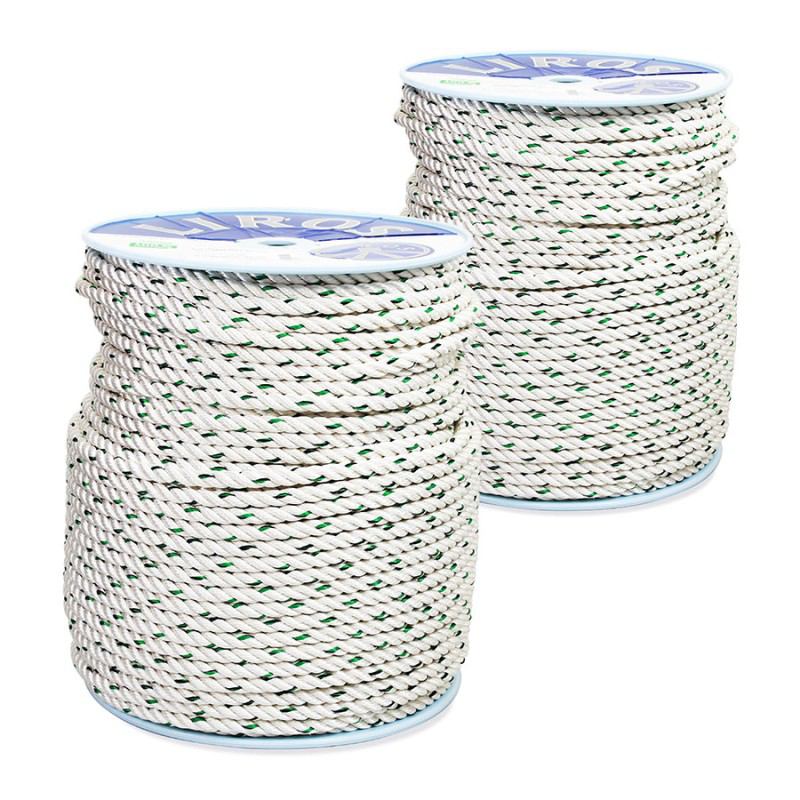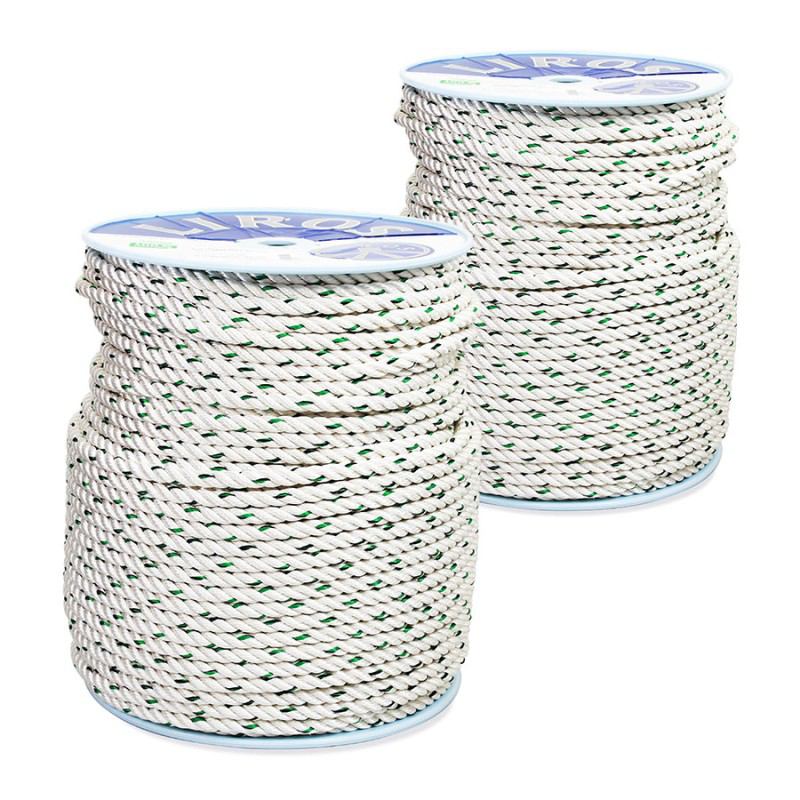 More Information
Features
100 metre reel rates represent our optimum price per metre.
Consult the information in our JIMMY GREEN MOORING WARP SIZE GUIDE to establish the most suitable diameter lines for your motor or sailing yacht, considering the mooring application.  
LIROS Green Wave 3 Strand Recycled Polyester has been developed by LIROS Ropes and is exclusive to Jimmy Green Marine.
Green Wave Recycled Polyester is manufactured from recycled yarns (rPet).

LIROS Green Wave 3 Strand Recycled Polyester Facts and Features:
Manufactured from rPET yarn (recycled yarn)
Thermofix, heat set, twisted lay construction
Firm in the hand
Good strength and abrasion resistance
Retains flexibility throughout working life
<15% working stretch provides good shock absorption
Available in: White with a black tracer yarn- LIROS article 0114
LIROS Green Wave Break Load by Diameter

| | | | |
| --- | --- | --- | --- |
| Rope Diameter | 12mm | 14mm | 16mm |
| LIROS Break Load | 2600kg | 3600kg | 4600kg |
Purchase Type - 100 metre Reel
Rope Fibre - 100% rPET
Boat Length (Mooring Alongside) - 6-8 metres up to 2.5 tonnes
Boat Length (Mooring Alongside) - 10-12 metres, up to 9 tonnes
Boat Length (Mooring Alongside) - 12-14 metres, up to 13 tonnes