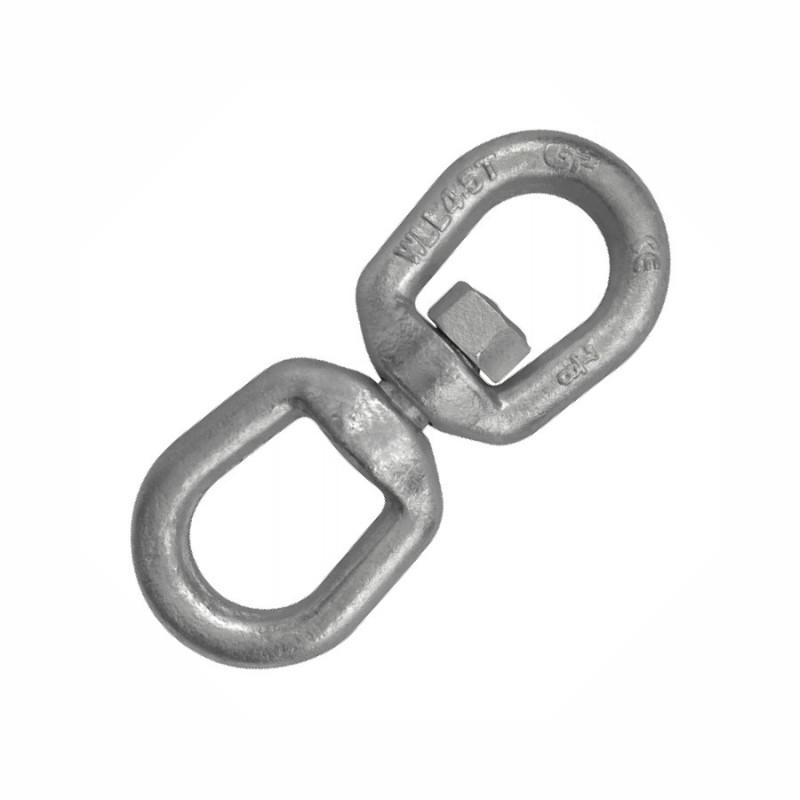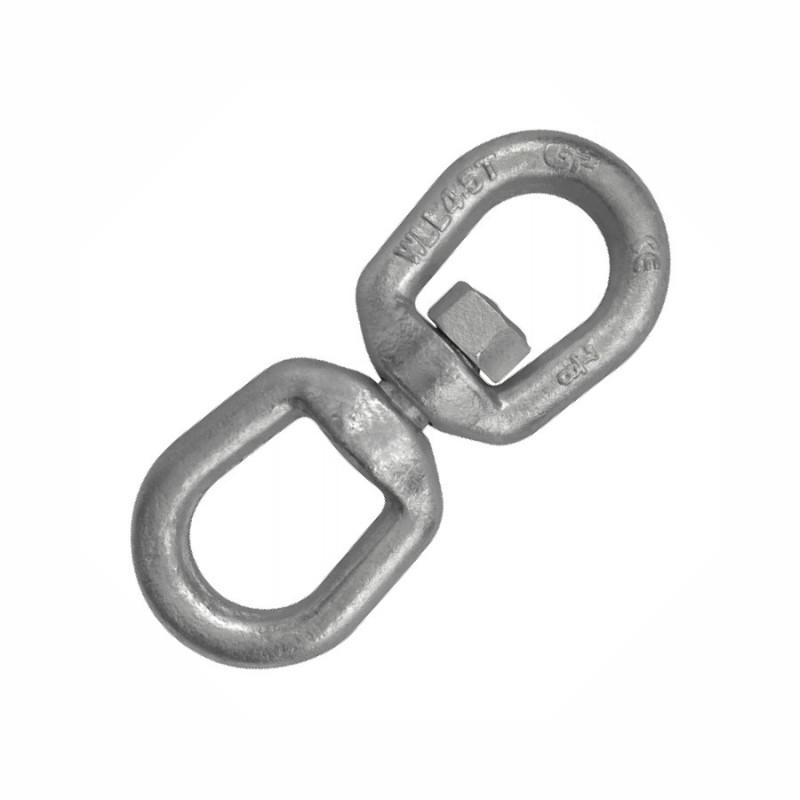 More Information
Accessories
Genuine Van Beest Green Pin® Eye Eye Swivel G-7713 are manufactured with plain bearings for relatively static in-line load
Plain bearing in this case = steel directly on steel with no additional bush or lining.
Green Pin® swivels without bearings are not designed to turn under load, but to readjust their rotational plane when the strain is released.
Van Beest Advisory
Green Pin Swivels are designed to withstand in-line forces.
The WLL does not apply to lateral loads.
Important Points, Facts and Features:
Eye to Eye design for use with tested shackles
Size refers to steel bar diameter
Genuine Van Beest Manufacture
Manufacturer Load Rated
Certificates are available on request
Manufactured to US Federal Specification RR-C-271 Type VII, Class II
WLL = Working Load Limit
Safety Factor = x 5
Manufacturer Break Load = 5 x WLL
Mooring Swivel Dimensions
Working Load Limit
WLL
Diameter
Length b
Width c
Length d
Width e
Length f
Length g
Reference
Weight
0.39 tons
6mm
87mm
32mm
18mm
19mm
27mm
75mm
78901
0.10kg
0.57 tons
8mm
106mm
41mm
21mm
25mm
32mm
90mm
78802
0.18kg
1.02 tons
10mm
129mm
51mm
24mm
32mm
38mm
110mm
78803
0.32kg
1.6 tons
13mm
164mm
64mm
33mm
38mm
51mm
138mm
78804
0.6kg
2.4 tons
16mm
199mm
76mm
40mm
44mm
60mm
167mm
78805
1.13kg
3.3 tons
19mm
221mm
89mm
44mm
51mm
67mm
183mm
78806
1.82kg
4.5 tons
22mm
257mm
102mm
52mm
57mm
78mm
213mm
2.55kg