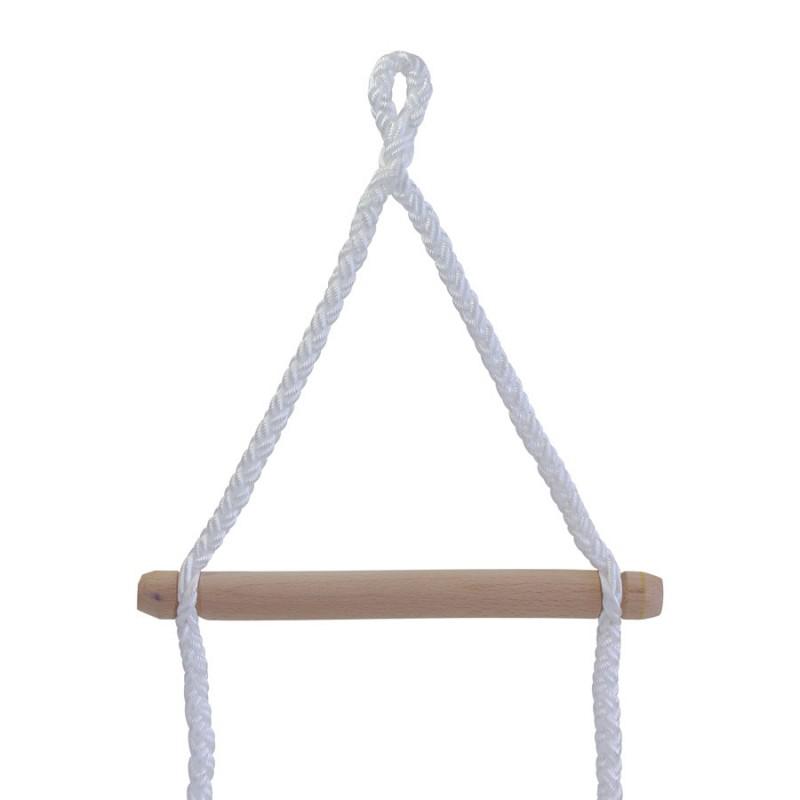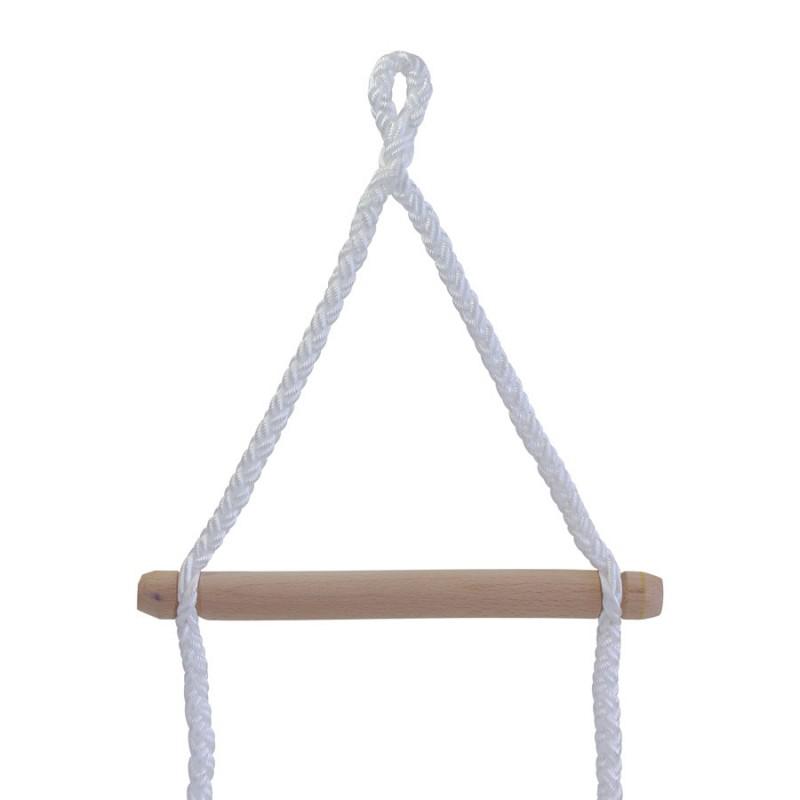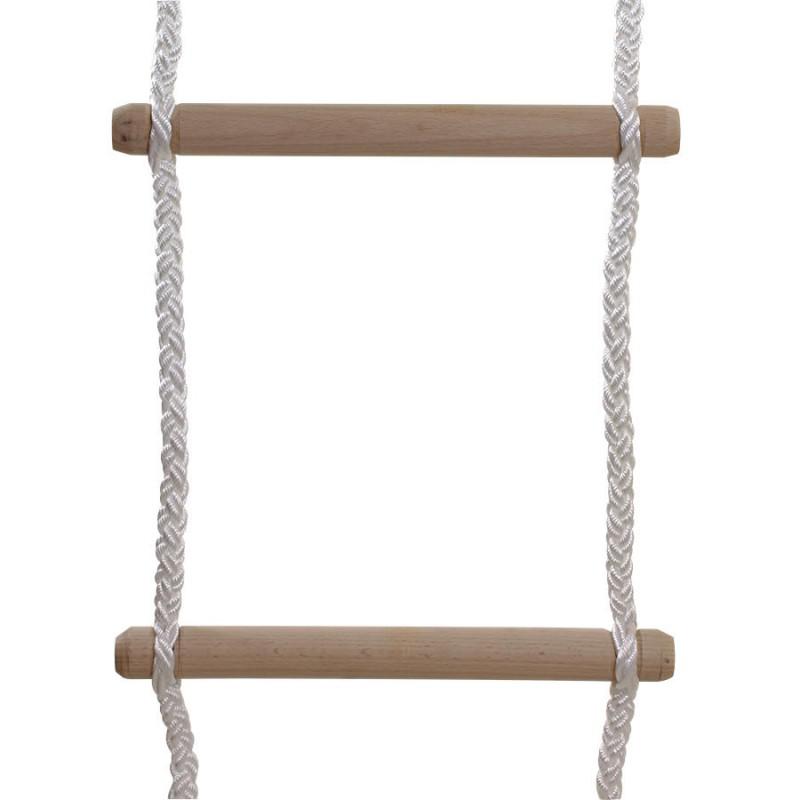 Rope Ladders up to 25 metres - Polyester, V Top Design
JGM08600
V top design, single attachment point
Finished by the Jimmy Green Rigging Team
Solid beech hardwood rungs
inserted into
LIROS 14mm octoplait white polyester
Approximate 30cm spacing between rungs
Produced to order
Customise with a thimble or carabiner, see below
More Information
Accessories
Downloads
Jimmy Green Rope Ladders are produced to order in house by the Jimmy Green Rigging Team.
Jimmy Green Rope Ladder Components, Design and Construction:
Top Quality LIROS 14mm Octoplait White Polyester article 01047
LIROS Manufacturer Specification: Break Load = 3800kg; Stretch c 15% at working load
Polyester is extremely pliable and durable with excellent abrasion and weather resistance properties
The rungs are solid beech hardwood with specially machined grooves - 350mm x 30mm diameter
Jimmy Green V Top Rope ladder Design:
The tops of the ladder culminates in a single centre eye attachment point using the brummel lock method.
The eye makes it simple to attach the top of the ladder to a single strongpoint.
Jimmy Green Rope Ladder Construction:
The grooves are located firmly in the lay of the 8 strand octoplait construction rope by the Jimmy Green Rigging Team
There is an approximate 30cm spacing between rungs
The number of rungs therefore equates roughly to the length of the ladder in feet
The rope tails extend approximately 30cm below the bottom rung
N.B. A straight and uniform ladder over numerous rungs is time consuming and requires meticulous skill and methodology
Custom Rope Ladders
Jimmy Green design Rope Ladders can be produced to any specified practicable length, due to the design and construction technique
If the length you require does not appear in our list, please enquire.
Jimmy Green V Top Design Rope Ladders can be customised to your individual requirements.
Add a carabiner (snap hook) to the the top of each rail by adding your choice to the basket:
Add a CARABINER OPTION
Manufacturer rated options: KONG     WICHARD
If you would prefer a thimble in the eye splice, to attach the top of the ladder with a shackle, please add them to your basket.
N.B. the carabiners will not fit over a thimble - the eyes of the carabiners are relatively small and best attached directly to the spliced eye.