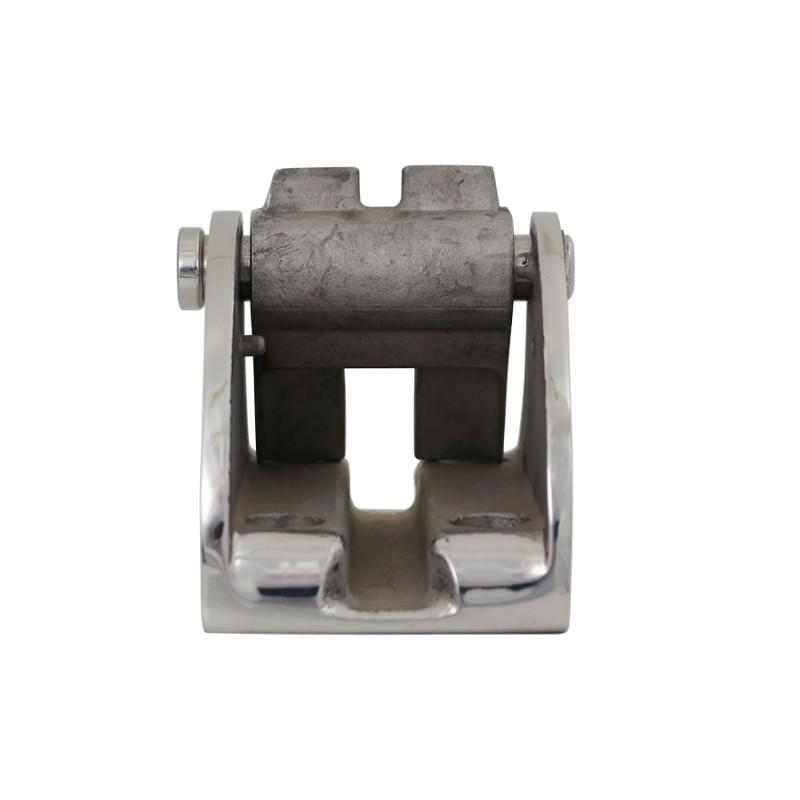 More Information
Features
The Lofrans Chain Stopper is manufactured from high-quality AISI 316L Stainless Steel, designed for all sizes of chain from 8-16mm in DIN766 or ISO4565, i.e. 8mm, 10mm 12mm, 13mm, 14mm and 16mm.
Protecting your windlass by taking the strain off the chain while the windlass is not in use is essential, i.e. while the yacht is at anchor or while the anchor is located in the bow roller.
Windlasses are not designed to withstand the loads induced while at anchor but only for lowering and retrieving your anchor and chain.
Chain stoppers should be securely through-fastened to the deck on a direct line between the windlass and the bow roller.
Accessories and Spares - Chain Stopper