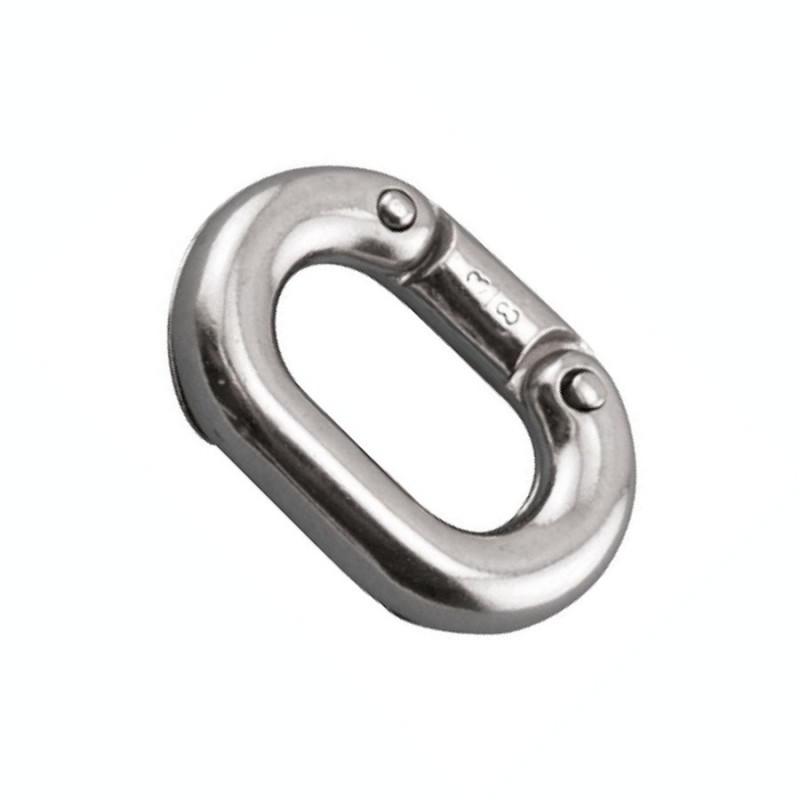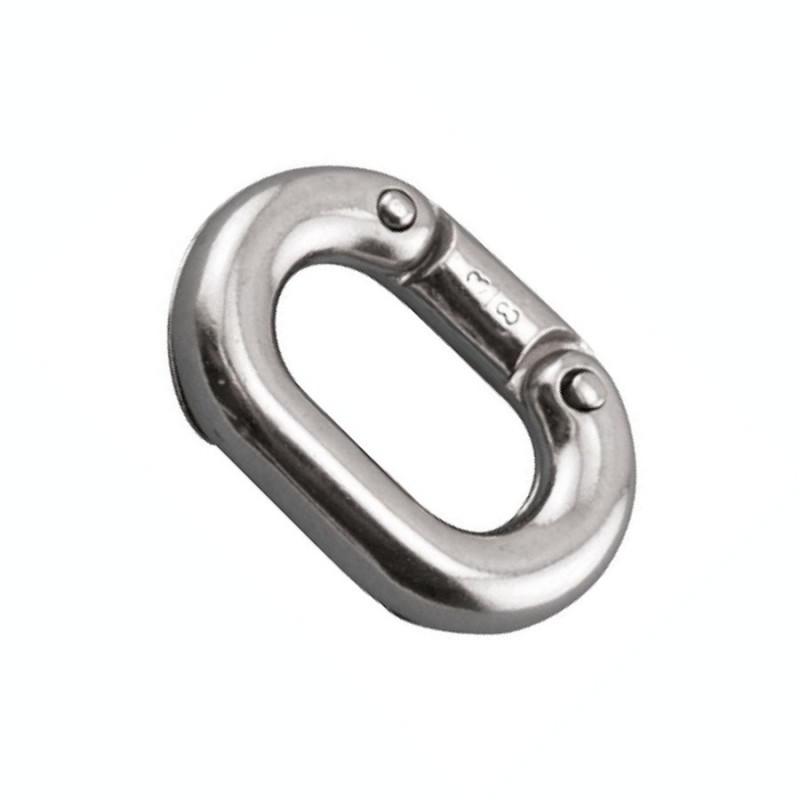 More Information
Stainless Steel Chain Joining Rivet Link
Link the 2 parts through the ends of your chain and then hammer the rivet ends over so that the link cannot come apart.
Stainless steel welding the 2 parts together is advisable to ensure peace of mind.
Based on the fact that the join is only one link, the closeness to DIN766 calibrated chain dimensions should mean that the link will run through a gypsy without any issues, but it is not guaranteed
As with all stainless in contact with galvanised steel, the area should be checked at regular intervals for signs of metallurgic reaction.
Chain Rivet Link - Dimensions

| Size | Inside Width | Inside Length |
| --- | --- | --- |
| 6mm | 10mm | 20mm |
| 8mm | 11mm | 23mm |
| 10mm | 14mm | 28mm |
Size refers to approximate thickness of joined bar
All lengths are approximate
Please note that Jimmy Green Marine do not recommend joining chain where the connection is load critical or a matter of safety.