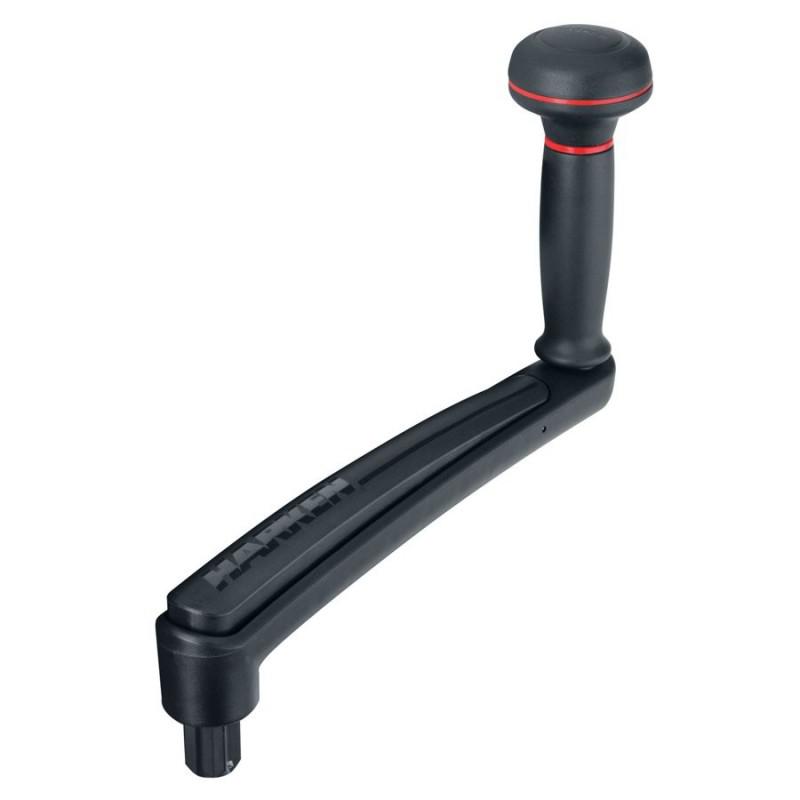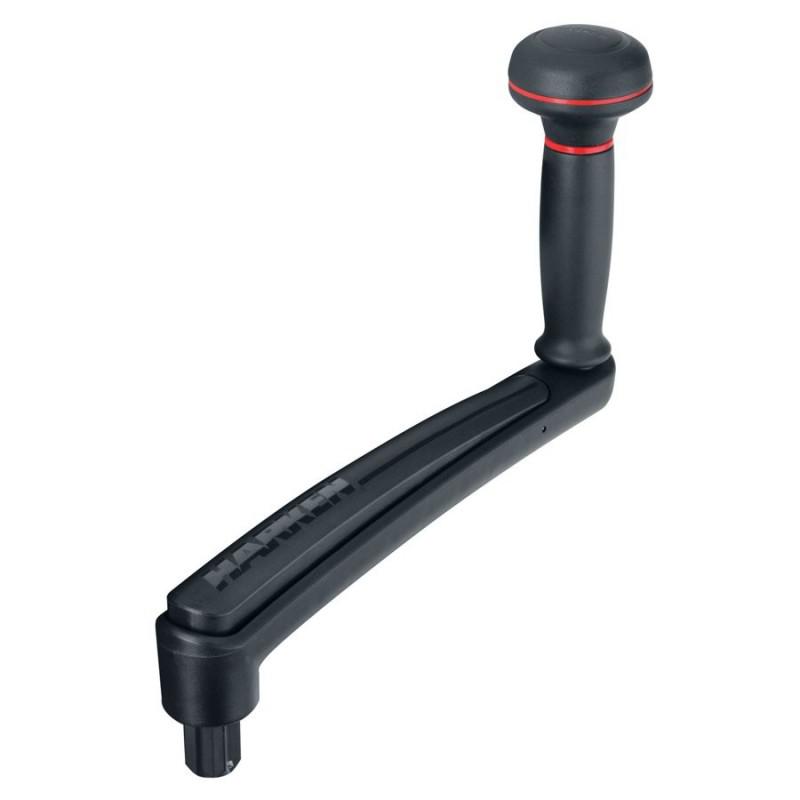 More Information
Carbo® OneTouch® Locking Winch Handle features Harken SpeedGrip technology.
An independent swivel between the knob and the hand grip keeps your wrists and arms in the optimum ergonomic position for winch winding.
Speedgrip technology enables fast single handed trimming with palm downward at low loads and dynamic double-handed grinding when the traction becomes onerous.
OneTouch® technology means less fumbling when moving the handle from one winch to another under pressure.
Carbo® OneTouch® Locking Winch Handle Plus Factors:
Speedgrip technology*
Single hand operation
Low friction ball bearing handle
Patented locking/unlocking mechanism = easy to grab bar runs the full length on top of the handle**
Lightweight and compact 
Carbo® construction - high load bearing, fibre-reinforced composite
UV-stabilised for excellent protection against long term exposure to saltwater and sunshine
Super strong - cross ribbing and bracing provide additional stiffness to the shank
Hardcoat anodised aluminium drive gear (socket fitting)
Universal international standard star socket - fits all recognised brands of winch
*SpeedGrip handle technology features an independent swivel between the ball bearing knob and the hand grip
** Harken Carbo OneTouch has a patented locking mechanism for attaching and releasing the winch handle from the winch.
The design feature that sets it apart from other locking systems is the full length squeeze bar which is really easy to grab making engagement and release much more efficient.
Depress the bar or squeeze it naturally in your hand to unlock the socket head ready to insert the handle or take it off.
This really does make a difference when the crew is under pressure during a sail handling manoeuvre.
Harken Construction Detail:
Lightweight - 590 grams in total
Hard wearing 316 marine-grade stainless steel locking pins
Grab Bar and Handle - super strong fibre-reinforced UV stabilised composite, cross ribbed and braced for enhanced stiffness
Aluminum grip rod joined seamlessly to a forged aluminum handle insert to manage bending stresses
Black hardcoat-anodised octagonal star drive gear integrated into the moulding process, creating an extremely strong, one-piece structure.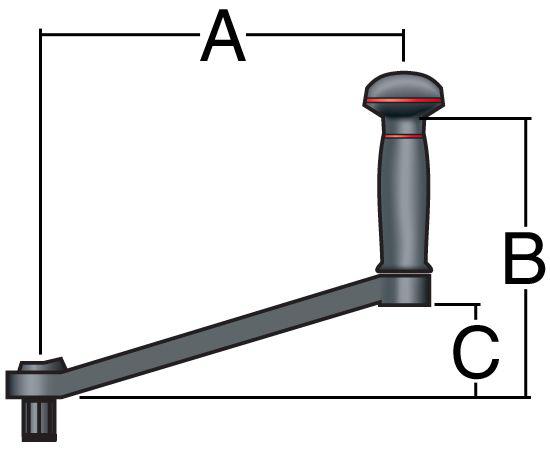 Length A = 241mm
Height B = 181mm
Elevation C = 33mm
Weight = 590g