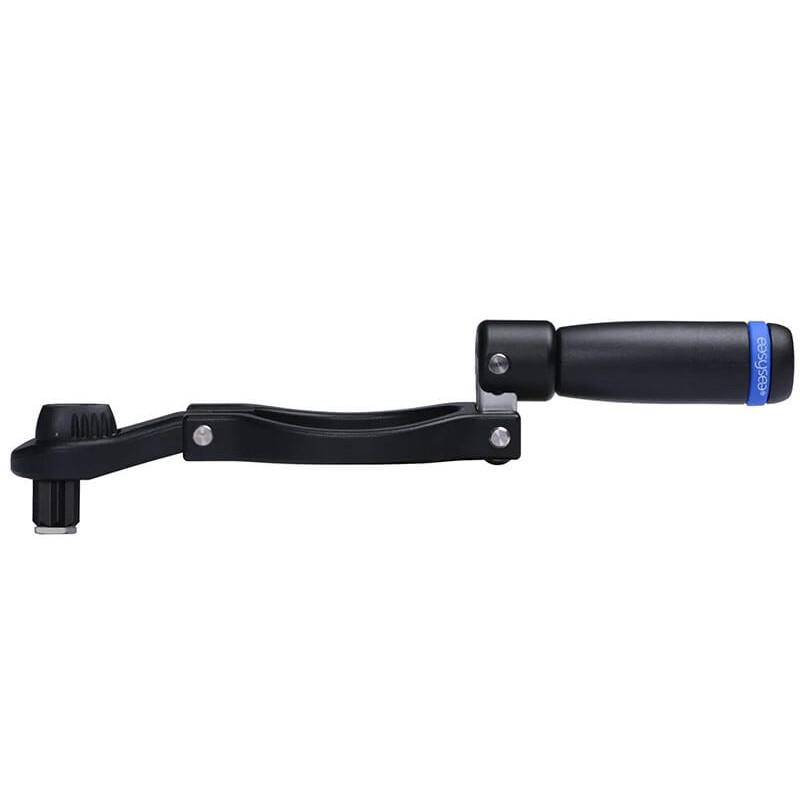 EasySea Flipper Folding Winch Handle
MEZ-34203

Keep a handle on the winch without getting in the way
Snag-free unobtrusive folded profile
Always locked, so there is no chance of loss overboard
Handles extend to 200mm when open, and ultimately to a 300mm lever for extra power
Universal star-shape stud socket with thumb lock for a secure fit to any winch
CNC milled from 6082 anticorodal aluminium
All joints, including hinge pins in 316L stainless steel
The EasySea Neoprene cover is included
More Information
Accessories
EasySea Flipper Folding Winch Handle
The EasySea Flipper Winch Handle is manufactured in Italy from 6082 anticorodal aluminium and 316L stainless steel.
The EasySea Flipper Handles can be folded so that the unit can remain attached to the winch when not in use.
The EasySea Flipper unfolds, ready for use in seconds.
The chances of losing a winch handle overboard are minimalised because the low profile allows stray sheets, halyards and control lines to pass over without snagging.
The EasySea Flipper extends to a standard-sized winch handle with one flick of the wrist and can be extended to provide 30cm of leverage for heavy loads or more precise trimming by flipping the handle horizontally.
EasySea Flipper Winch Handle Fachts, Features and Plus Factors:
Versatile, universal winch handle option
Snag-free unobtrusive stowage on top of the winch
Unfolds instantly for immediate deployment
Four configurations
Re-useable neoprene cover included
Manufacturer-tested to withstand a force of over 350kg
Extendsof  to a maximum 30cm for unmatched leverage
High-spec components - 6082 anticorodal aluminium and 316L stainless steel
Manufactured in Italy
EasySea Flipper Winch Handle - Four Configurations makes it different to all other winch handles
Closed - Flipper closes down on top of the winch allowing the rope to be handled without interference
Half-Open - popular position for quick adjustments
Open - standard eight-inch handle mode
Extended - Unmatched 30cm extension achieved by folding the handle flat (horizontal)