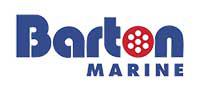 More Information
Apply wherever there is risk of abrasion, chips, scuffs and wear.
Highest protection for extreme use
Cut to size
Fits both curved and flat surfaces
Easy to fit
UV resistant high bond 3M pressure sensitive backing
Excellent resistance to edge lifting, immersion and exposure to salt water
Barton Fitting Instructions:
Ensure that the surface is perfectly clean; remove all traces of dirt, salt, moisture and grease.
For rough surfaces, ie. non slip deck surfaces, lightly sand the surface with sandpaper for better adhesion.
Align the pad or disc and trim to size with scissors if necessary.
Press down firmly with a hard edged plastic tool which is the full width of the pad or disc to provide the necessary pressure at the point of lamination.