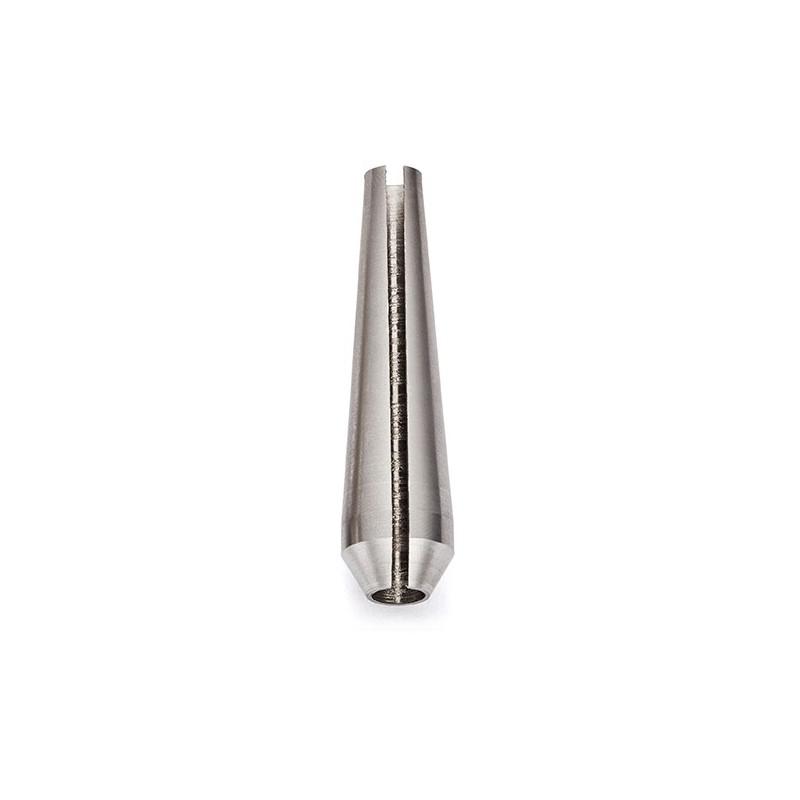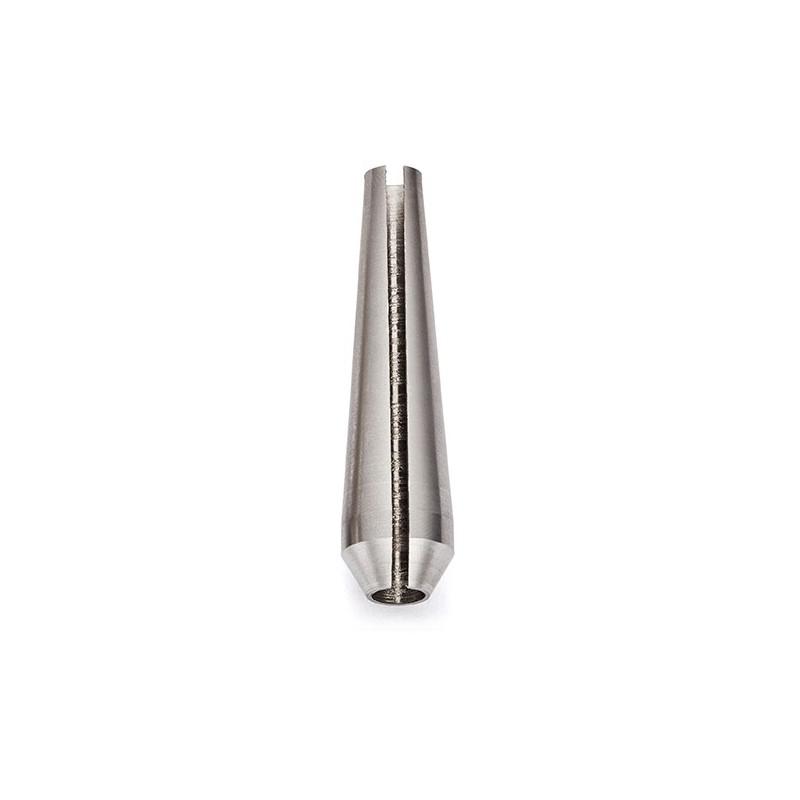 More Information
Sta-Lok Dyform Self-fit Wedges, for use with Sta-Lok DIY swageless terminals and Dyform wire, can be fitted in situ, onsite or onboard with simple hand tools.
Absolutely essential whenever Sta-Lok terminals are being re-used.
These cones are specifically designed for use with Dyform wire, but only certain diameters of Compat Strand wire.
Do not use on standard 1x19, 7x7, 7x19 wire
Do not use on Compact Strand wire, except in certain sizes listed below.
4mm, 5mm, 8mm and 10mm wedges are suitable for both Dyform and Compact Strand - please check the chart
Compacted strand and Dyform wire ropes provide higher breaking loads and lower stretch than conventional 1 x 19 wire
There are 5 different constructions (1×7), (1×19), (1×25), (1×31) and (1×36)
Sta-Lok Swageless Self-Fit terminals will terminate each of these constructions using different wedges - see table below
| Sta-Lok | Wire Diameter | Construction | Compact | Dyform |
| --- | --- | --- | --- | --- |
| 154-04 | 4mm | 1x7 | Yes | Yes |
| 154-05 | 5mm | 1x19 | Yes | Yes |
| 154-06 | 6mm | 1x19 | No | Yes |
| 154-06C | 6mm | 1x19 | Yes | No |
| 154-07 | 7mm | 1x19 | No | Yes |
| 154-07C | 7mm | 1x19 | Yes | No |
| 154-08 | 8mm | 1x19 | Yes | Yes |
| 154-10 | 10mm | 1x19 | Yes | Yes |
| 154-12 | 12mm | 1x19 | No | Yes |
| 154-12C19 | 12mm | 1x19 | Yes | No |