More Information
Accessories
Jimmy Green Marine have produced actual size profile templates for each weight of Sarca Excel anchor.
These are available to order at a nominal charge, but they will incur a shipping cost at checkout.
Templates are available from Size #1 to Size #8.
Templates for larger anchors will be made available as we get them into stock.
Templates are folded to fit into a reasonable sized package.
Jimmy Green anchor templates are cut from pattern manilla 60% recycled card.
270gsm weight card offers excellent durability for most pattern making projects
Card is made from 60% recycled material
Please note that the Jimmy Green Team have meticulously measured each size of anchor from current stock and taken a great deal of time and trouble to create a profile template as accurate as possible.
We invite customers to purchase a template and try it on their bow roller to check whether it will fit prior to purchasing their new anchor.
However, it is not possible to guarantee that the actual anchor will be suitable, even if the template appears to fit.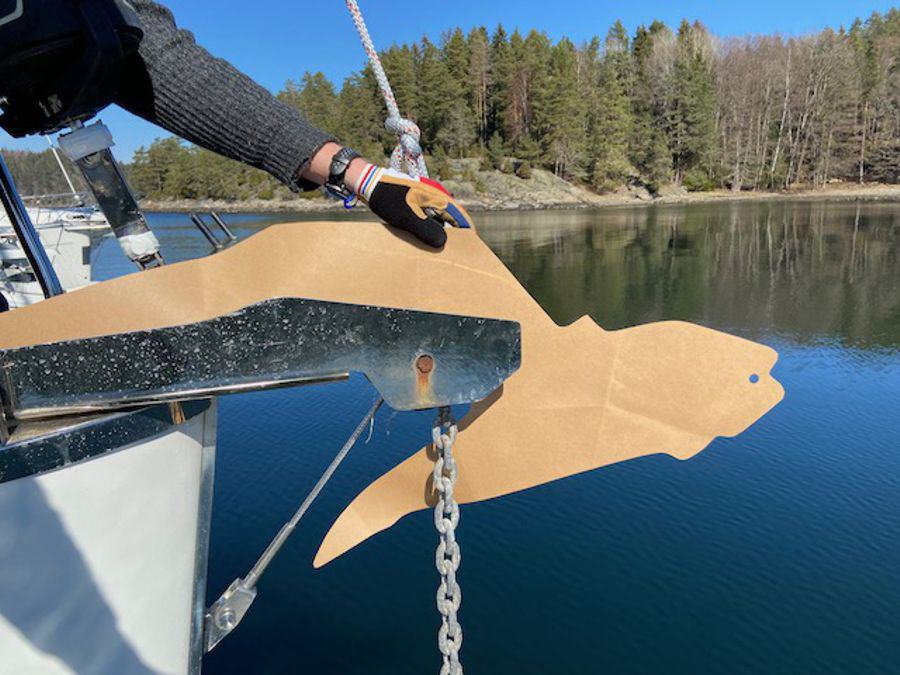 Jimmy Green Advisory
Purchasing and trying a template on your bow roller prior to purchase does not alter your rights or obligations regarding the returns process for Sarca Excel anchors.