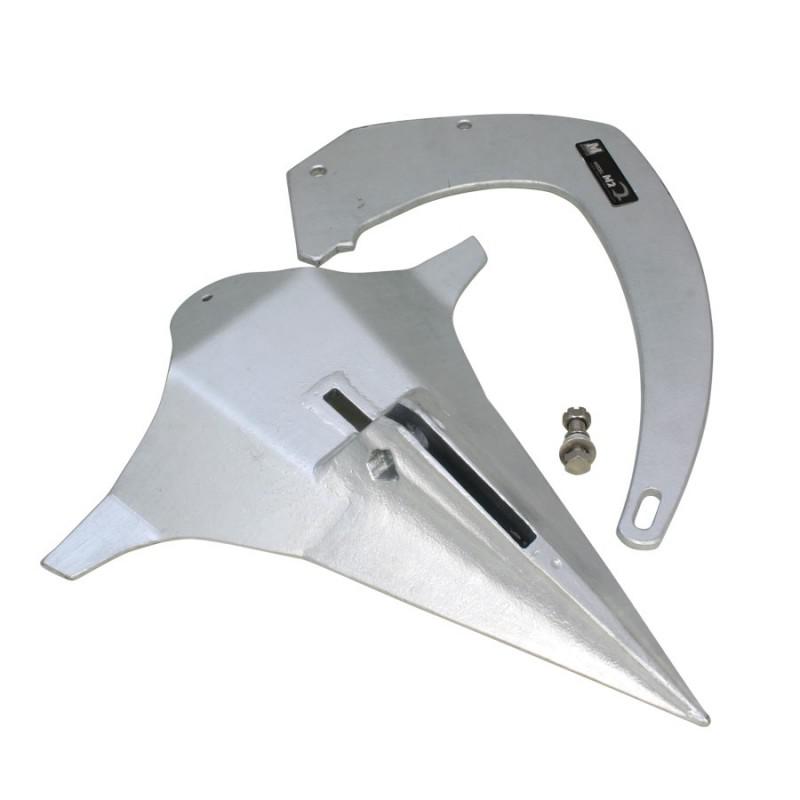 Mantus Mk2 Galvanised Anchor
MAN-MANAM2GV8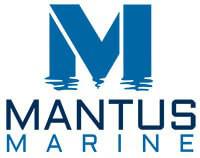 Excellent primary anchor
Developed from original Mantus
No roll bar
Excellent at rolling over and quick setting
Easy 2 Part assembly
Optimum geometrical design for maximum tip pressure
25lb and 55lb versions out of stock until Jan 24 - available for pre-order
More Information
Features
Accessories
Mantus Marine USA have developed the new Mark 2 version of their world renowned anchor specifically to produce an anchor without the inconvenience of a roll bar, but with similar setting and holding characteristics.
After the release of the Mantus Mark2 Model, Mantus and Jimmy Green are often posed the question: which one is better?
The answer is that they are both superb bower anchors in their own right, but they do have some points of difference:
Both Anchors have an amazing setting and resetting ability, and both are excellent choices for a primary anchor, but each has its own small specific advantages.
Both anchors roll over well in most bottom conditions and it is rare for a properly weighted Mantus anchor to end upside down
However, the Mark1 Anchor is better at rolling over in a really soft silty bottom due to the rollbar.
The Mark2 anchor is less likely to get plugged up with muddy weeds, and is less bulky without the the roll bar.
Therefore, the Mantus Mark2 model provides a better fit for boats with bow pulpits with slotted anchor housing and bow sprits.
Both the Mark1 and Mark2 Anchors are designed to set fast and hold with high power in a comprehensive range of seabeds, so they are both ideal for use as your main bower anchor.
The main design feature that differentiates the Mark2 from the Mark1 is the absence of a roll bar.
The Mark2 is geometrically designed to roll over like the Mark1, but less likely to be clogged up in particularly weedy sea beds.
The Mantus Mark2 is manufactured from precision casted, high quality steel.
There are two finishes available, both provide excellent corrosion resistance:
Hot dip galvanising as standard
Shot-peened and electropolished by special order on smaller anchor kit models
The 2 part design with single bolt fixing is easy to assemble and disassemble for storage.

There are sizing templates available to download to check whether the Mark2 model will fit your stemhead/bow roller:
MANTUS MARK 2 TEMPLATES
Click on the template size you want to print:
You can print the template pages on regular 8″ x 11″ paper.
Select the correct anchor size file and make sure you are printing in the same page layout as the PDF file.
Tape sheets of paper without overlapping and trace onto cardboard.
This will give you a profile of the anchor and a good idea about fit.
All Mantus Mark2 anchors come with a lifetime warranty:
MANTUS MANUFACTURER LIFETIME WARRANTY DETAILS
More information is available on the: Mantus Website
Mantus Mark2 Anchor Facts, Features and Plus Factors:
Digs like no other anchor - the M2 Mantus Anchor is designed to penetrate dense grassy bottoms and set with unparalleled holding power.
You can expect the Mantus Anchor to set every time
Easy to stow - Whether you are a long range cruiser, racing or going out for a day sail, the Mantus breaks down for easy storage, so you can store one or two as spares without taking up much needed boat space.
A single bolt is used in the construction to facilitate easy dissassembly and storage.
Built very strong, and to last
Formed from high quality steel plate and high end precision casting.
ASTM certified bolts are oversized with a large safety margin.
Although the bolt used in the assembly is load bearing, only a fraction of the load is transmitted to the bolt.
Stainless Steel anchors feature a 2205 Duplex shank and 316L stainless steel fluke. The surface is hardened by shot-peening and then electro-polished to provide maximum corrosion resistance.
In the carbon steel version every part of the anchor system is hot dip galvanised for corrosion protection.
All shanks are HT ASTM 514 Steel and flukes are mild steel A36 equivalent.
Nose of the anchor is reinforced to guarantee a lifetime longevity.
Designed to fit - excellent option for yachts with bow sprits and bow pulpits.
Anchor Weight kg - 20.5kg
Anchor Weight kg - 25.0kg
Anchor Weight kg - 29.5kg
Anchor Weight kg - 38.6kg
Anchor Weight kg - 47.7kg
Anchor Weight kg - 3.6kg
Anchor Weight kg - 11.4kg
Anchor Weight kg - 15.9kg