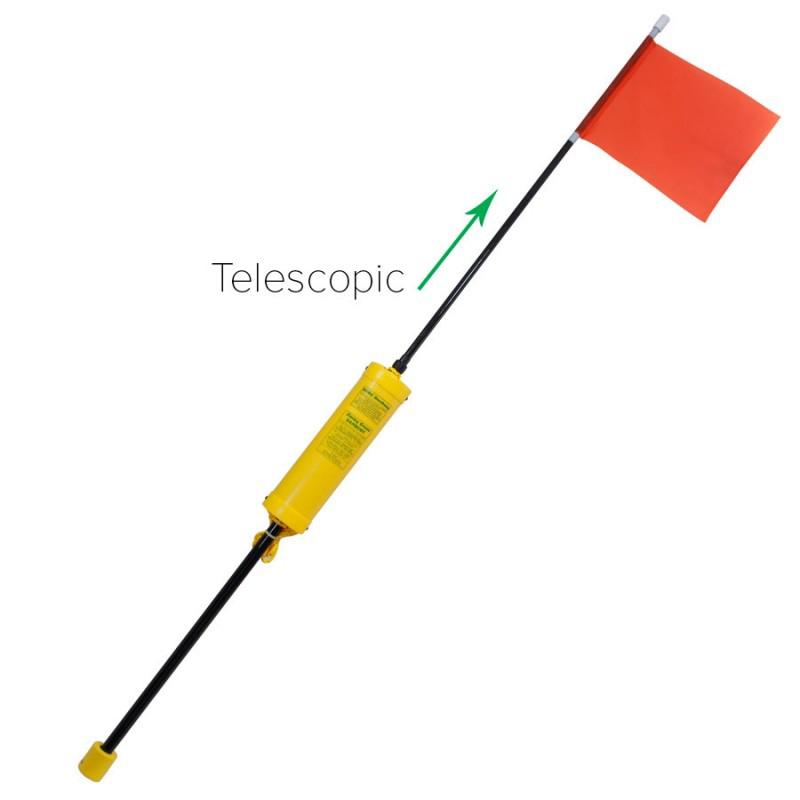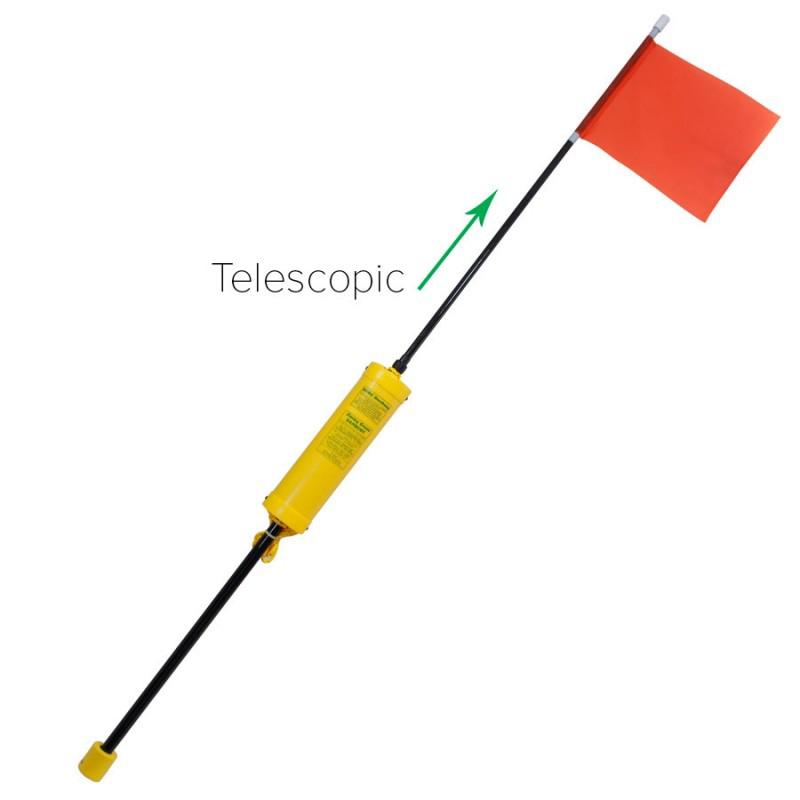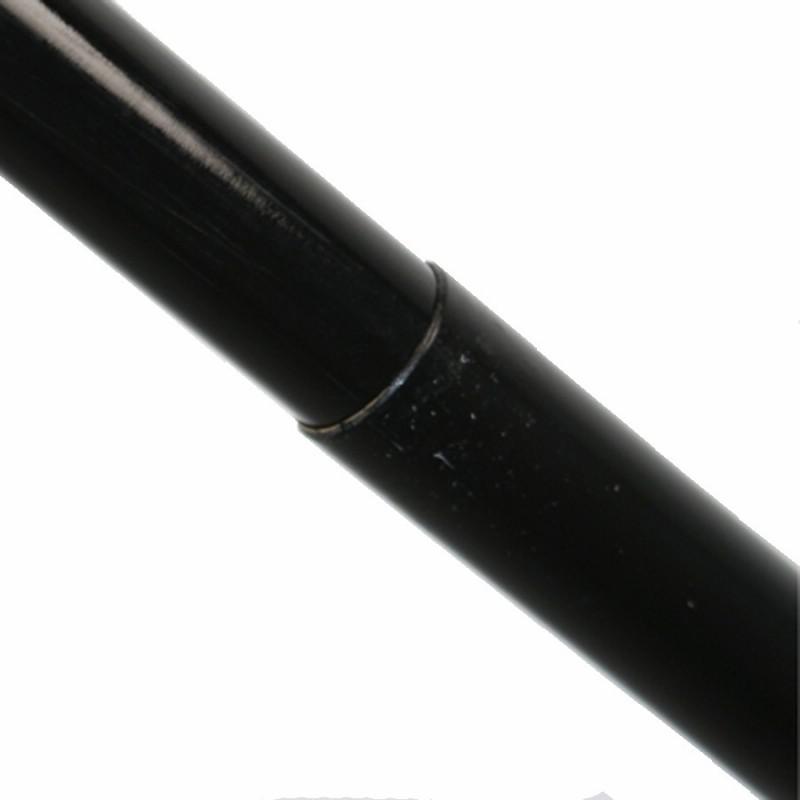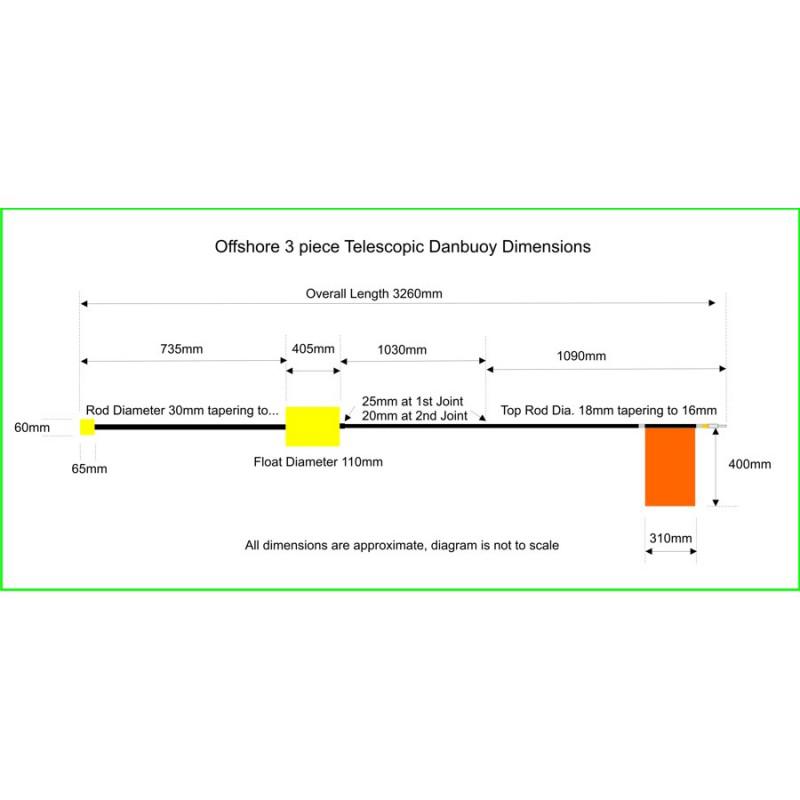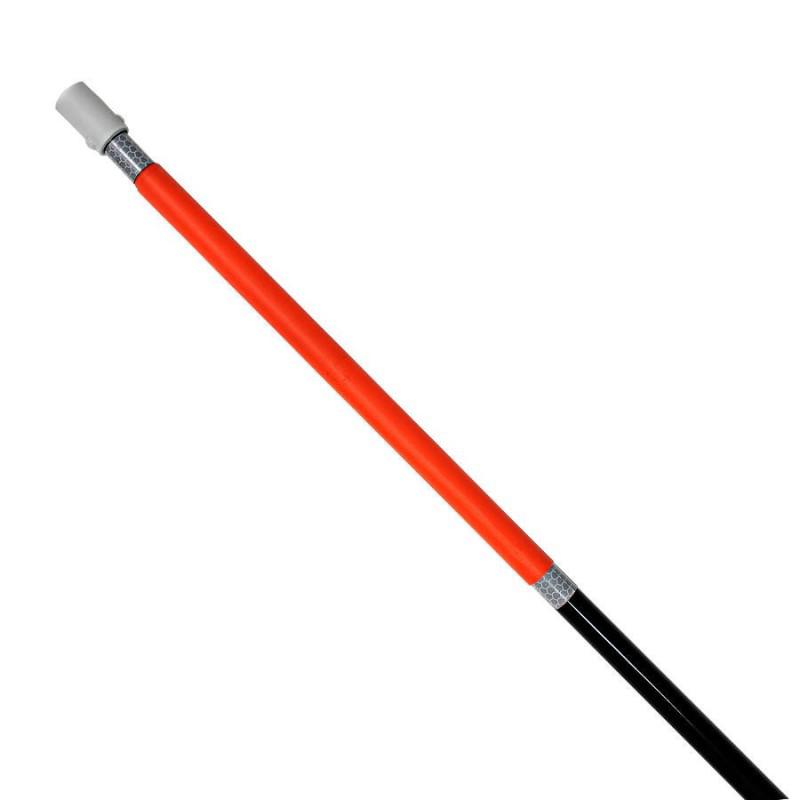 More Information
Accessories
The Jimmy Green Offshore Danbuoy is produced in house from lightweight but robust tapered GRP tubes, cylindrical encapsulated float, plastic-dipped lead weight and lightweight high visibility flag.
This danbuoy can be fitted with a Jimmy Green/ACR Automatic Danbuoy Light.
The Jimmy Green adapted automatic light with connector is included in the box, when selected.
Please consult and follow the 3 PIECE OFFSHORE DANBUOY INSTRUCTIONS
These instructions include how to fit the light to the top of the danbuoy
The Jimmy Green Telescopic Offshore Danbuoy Facts, Features and Plus Factors:
Plastic-coated lead weight providing excellent counterbalance, preventing the danbuoy from being blown flat
Rubber boot to protect the deck
Modular float for easy repair and replacement in the event of UV degradation
3 metres of LIROS 16 plait Hollowbraid multifilament polypropylene floating line for attaching to e.g. a lifebuoy
Easily extended telescopic rods, three extensions make it compact for long term storage
High visibility orange flag, made from lightweight ripstop nylon, approximately 2 metres above sea level
25mm Retro-reflective tape above and below the flag
Sturdy tip for fitting ACR light, please follow instructions
RORC Requirements Advisory
The Jimmy Green Offshore Danbuoy can comply with RORC requirements if it is:
fully extended with flag deployed
fitted with a working automatic fixed light
attached via 3 metres floating rope to a lifebuoy complete with retroreflective tape, drogue and whistle
Jimmy Green 3 piece Telescopic Danbuoy Extension and Stowage
Extend each section with a firm pull - the tapered telescopic parts will then have enough friction to stay up indefinitely.
Collapsing requires holding the top section so the boot is off the ground and giving it a short sharp knock.
By rolling the flag on the tube and securing with e.g. sellotape, and then carefully collapsing the 3 pieces, the flag fits inside the middle tube for protection from the elements while stowed.
Collapse the top tapered section first, otherwise it is difficult to stow the flag without any unnecessary creasing.
Jimmy Green 3 piece Telescopic Danbuoy Dimensions:
Stowed Length 1.2 metres
Extended Length overall 3.25 metres
Jimmy Green Danbuoy Advisory
A danbuoy is normally the first item deployed in the event of a man overboard incident.
Therefore it should be mounted aft, extended ready, located for quick deployment.
Danbuoy Accessories are available for:
preventing the flag from being blown out
protecting the float against UV degradation
locating the danbuoy to e.g. stanchion, pushpit
Danbuoy Refurbishment Kits are also available.
If you need any more help with selecting a new danbuoy, installing your danbuoy or refurbishing your existing danbuoy then please contact us on 01297 20744.