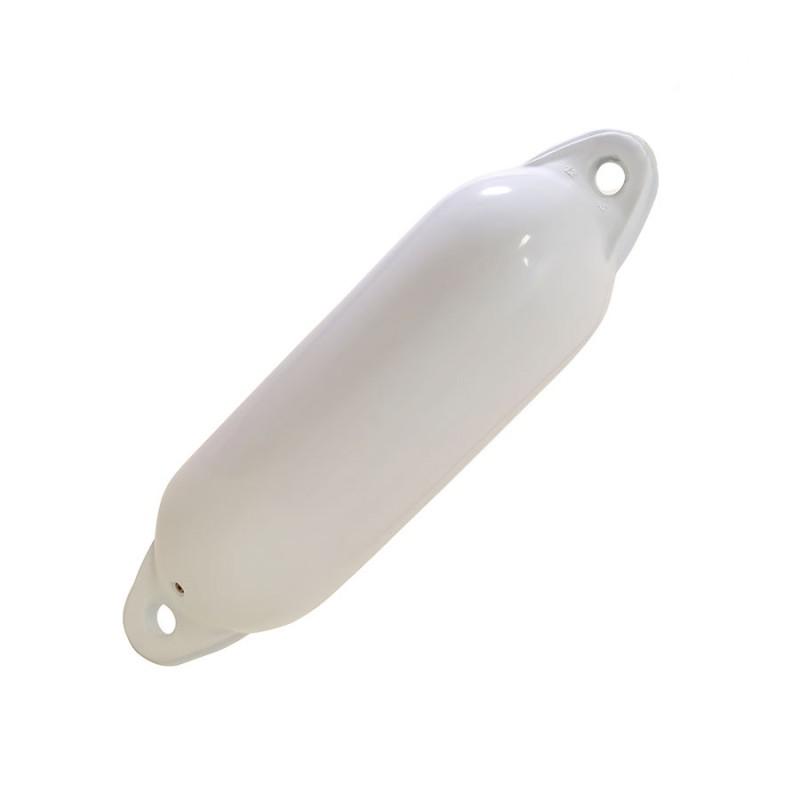 Majoni Star Fenders
SGO-F001AW

Normally supplied inflated - Deflated for export/island destinations
Unique replaceable brass valve
Optional LIROS 3 strand polyester lanyards spliced directly onto the fender by the Jimmy Green Rigging Team. Lanyards are produced to order, subject to splicing lead times
Please note that manufacturing colours can vary slightly in shade, pairs or sets are matched before despatch as far practicable
More Information
Features
Accessories
Majoni Star Fenders Facts, Features and Plus Factors:
Rotation moulded from top quality PVC
UV resistant
Malleable but extremely robust
Strong rope eyes
Enduring flexibility, unaffected by temperature extremes
Unique design replaceable brass valve which facilitates inflation and deflation
Minimal maintenance
Wash with clean soapy water
Majoni Fenders are normally supplied inflated
N.B. Large fenders will be sent DEFLATED to all Islands and for all Export Orders
You can also email your preference for deflated fenders, please include your order reference.
Majoni fenders are manufactured from top quality, UV resistant, soft but strong, rotation moulded PVC resulting in flexibility retention and resistance to temperature fluctuation
Majoni fenders all feature their unique brass valve for reliable but simple inflation.
Optional Spliced Lanyards
Jimmy Green fender lanyards are spliced and finished in house to our exacting standard.
Each lanyard is spliced directly onto the rope eye on one end with a round turn for good measure. The other end is finished off with a neat heat sealing.
All Jimmy Green Fender Lanyards are produced from Top Quality LIROS 3 strand Polyester.
Available in Black, Navy or White
Majoni Star Fenders complete with top quality LIROS 3 strand polyester lanyards spliced directly onto the eye of the fender by the Jimmy Green Rigging Team:
Fender Lanyard Rope Colours to match as close as possible to the fenders:
| Fender Colour | Lanyard Colour |
| --- | --- |
| White/ Blue Ends | White |
| All White | White |
| Black | Black |
| Navy | Navy |
| Anthracite | Black |
This splicing is produced to order:
It is therefore possible to stipulate a different colour, length or diameter by email if required.
Custom splicing lead times therefore apply to fender orders with spliced lanyards.
Lanyard Specification:
Top Quality Liros 3 strand polyester spliced directly onto the eye of the fender with a round turn by the Jimmy Green Rigging Team.
Each splice consists of 4 full tucks and a taper tuck.
| Size | Dimensions | Weight | Volume | Spliced Lanyard |
| --- | --- | --- | --- | --- |
| Star 1 | 12 x 45 cm | 0.7kg | 4L | 1.5m x 8mm |
| Star 2 | 15 x 58cm | 1.1kg | 8L | 1.5m x 8mm |
| Star 3 | 21 x 62cm | 1.8kg | 18L | 1.5m x 8mm |
| Star 4 | 24 x 70cm | 2.4kg | 27L | 1.5m x 10mm |
| Star 5 | 30 x 90cm | 4kg | 56L | 1.5m x 10mm |
Dimensions = fender diameter x fender overall length including the rope eyes
Volume = litres
Lanyard = lanyard length x rope diameter
Alternatively, if you prefer the flexibility of attaching and detaching your lanyards, you can purchase lanyards separately.
Jimmy Green Fender lanyards offer a simple method of fitting spliced ropes to your fenders:
Jimmy Green Top Quality Braind on Braid Fender Lanyards
Colour - White
Colour - White with Blue Ends
Colour - Navy
Colour - Black
Colour - Anthracite