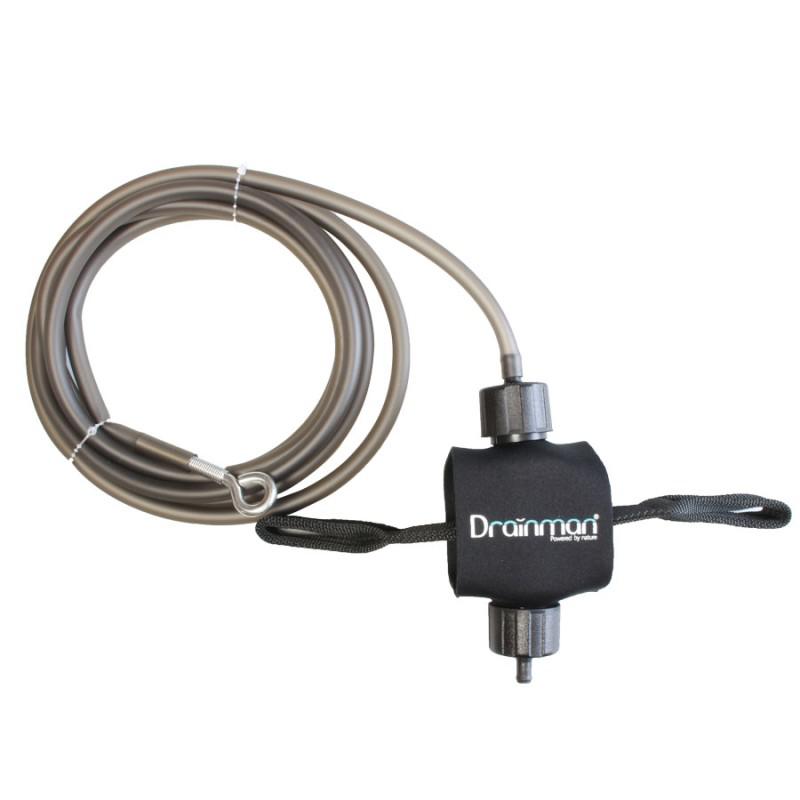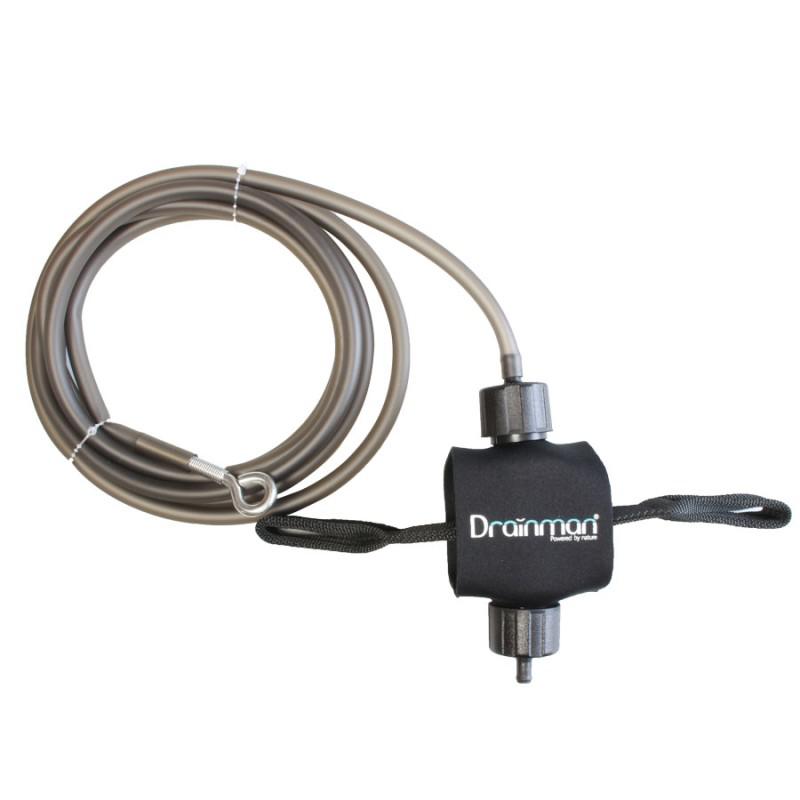 More Information
Accessories
Wave activated bilge pump
The Unimer Drainman has a proven track record for effectively keeping the bilge of a moored boat dry.
The simple design features a pump between two sides of a webbing loop.
Under tension, the two sides close and squeeze the pump which sucks water up from the bilge.
With cyclic loading of the strap, the Drainman can pump up to 100 litres of water an hour.
The design does not rely on float switches or batteries, but simply natural energy powered by movement, making it very reliable.
The latest model features improved materials for increased endurance and a UV protective cover.
With a breaking strain of approximately 1.5 tonnes, the Drainman is ideal for use with tenders that are left on permanent moorings or even for small daysailors.
Drainman is self-priming and has a suction height of up to 2.5 metres, and a suction length of up to 8 metres.
The Drainman is installed directly to the boat and in line with the mooring strop.
Water is pumped out through the hose placed in the lowest point of the boat.
A small weight can be attached to, or simply placed upon, the eye-bolt at the intake to make sure the hose is positioned right.
A strainer on the eye-bolt keeps dirt out of the hose, and makes it easy to clean.
Drainman is supplied with a 3 metre hose but this can be extended a further 3 metres by purchasing the extension.