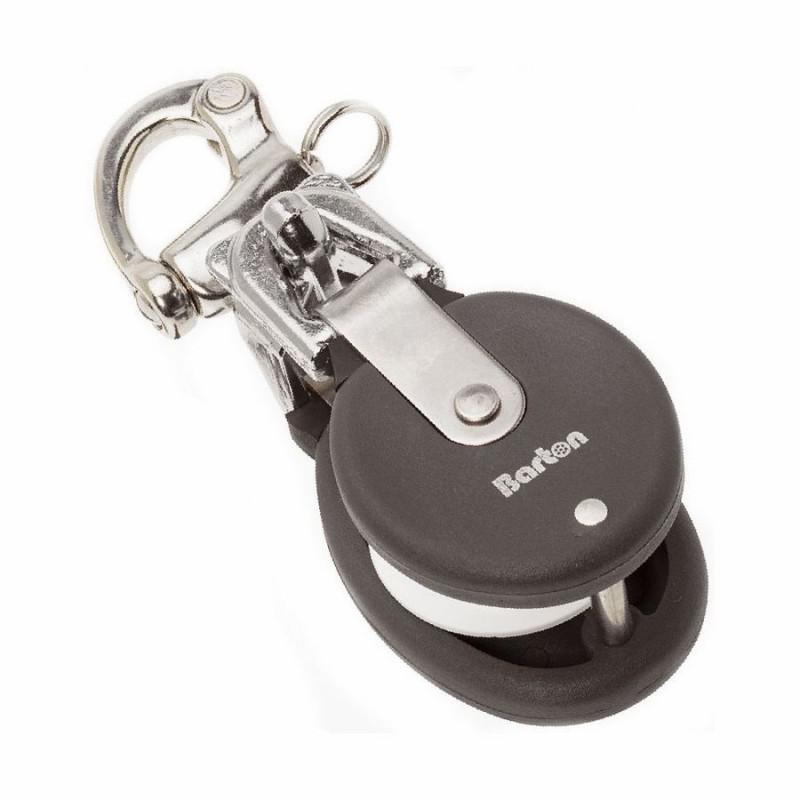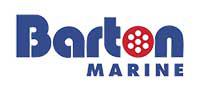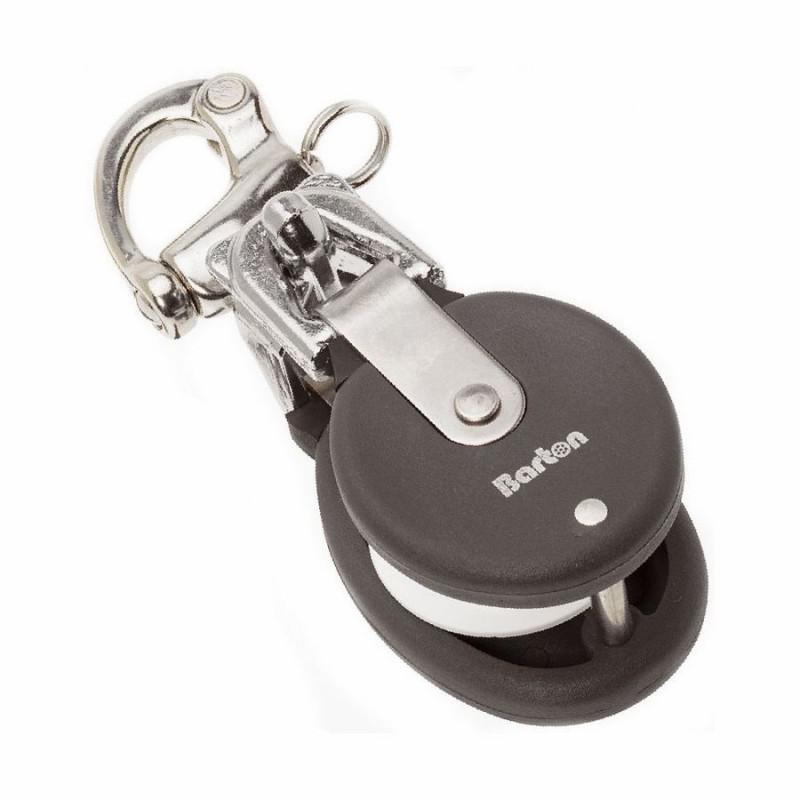 More Information
Barton Snatch Blocks are robust, simple to operate and represent an excellent value for money option when considering the addition of a pair to your rigging inventory.
Barton manufacture their snatch block in 2 sizes: Small and Medium, see chart below for specification and dimensions
Barton also produce the medium snatch block with a fixed Dee shackle head for any application where the location is likely to be more permanent and not require simple snap fixing.
This option represents a good saving.
Barton include a stainless steel becket pin which facilitates the creation of a 2:1 purchase, doubling the pulling power.
The Snatch Block Advantage:
The opening design allows a rope to be inserted without any reeving required - especially helpful if the line is long and/or it passes through multiple leads and/or clutches.
Simply open the block, insert the line, close the block securely and attach the head of the block to your intended strongpoint.
Quick and effective solution for changing sheet or control line leads.
Excellent as temporary or spinnaker sheet turning blocks.
Barton Snatch Block Specifications

| Snatch block size and attachment | Barton | Sheave Ø | Rope Ø | MBL | SWL | Length | Weight |
| --- | --- | --- | --- | --- | --- | --- | --- |
| Small snatch block with S/S snap | 90301 | 35mm | 12mm | 800kg | 400kg | 110mm | 170g |
| Medium Snatch block with S/S snap | 90401 | 48mm | 16mm | 1100kg | 550kg | 150mm | 378g |
| Medium Snatch block with S/S 'D' shackle | 90402 | 48mm | 16mm | 1300kg | 650kg | 144mm | 316g |
Sheave Ø = Sheave Diameter
Rope Ø = Bartom maximum recommended rope diameter
MBL = Manufacturer (Barton) Break Load
SWL = Barton recommended Safe Working Load
Length = length overall