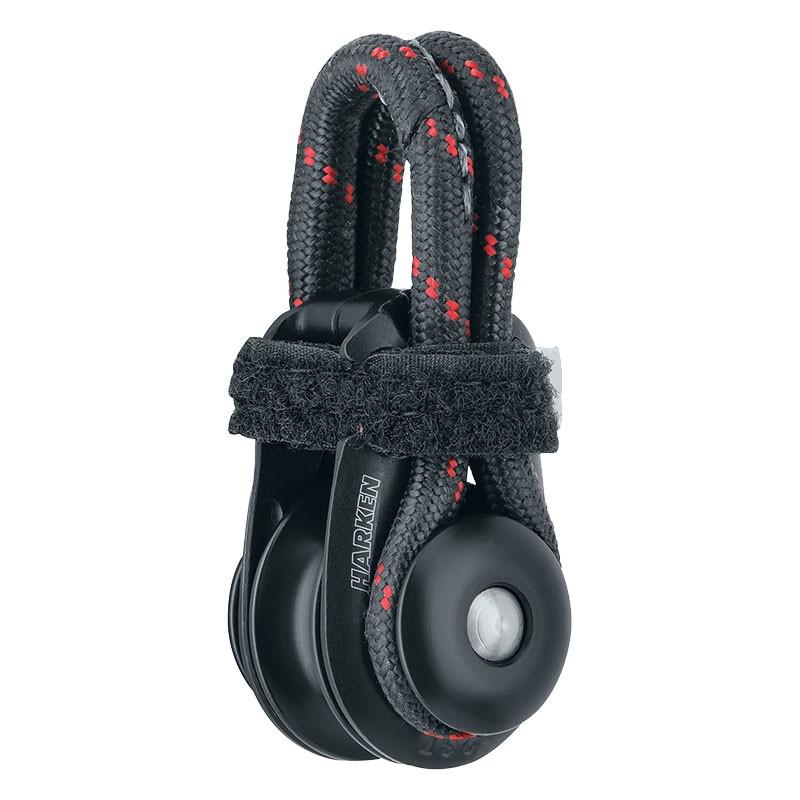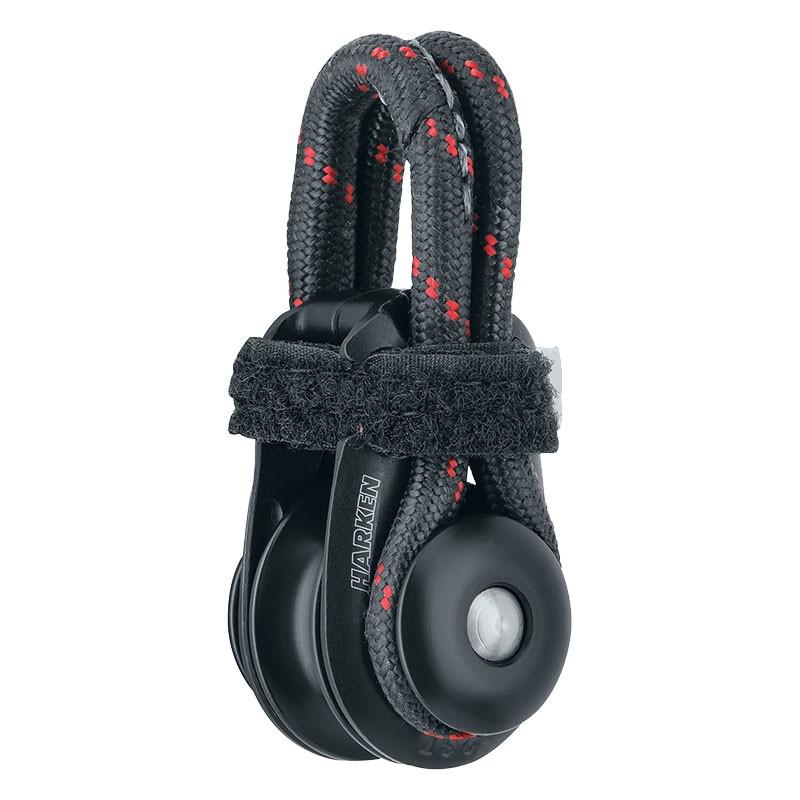 More Information
A strop soft-attach is fixed on one side, but is easily removable on the other.
The strop carries the block's primary load and articulates for a fairlead.
The Velcro® strap is permanently attached to one side plate and holds the block securely closed when side plates are aligned—even under the highest loads.
The strap has a broad reflective tab for easier operation with gloves.
Harken composite bearing technology (ULC) ensures sheaves turn smoothly and maintain efficiency under extreme loading.
Snap-fit Torlon® bearings carry sideloads. An integral headspacer prevents Hard Lube-anodized Aluminium side plates from deflecting and binding.
The wide sheave allows a range of line diameters.
| Item | Sheave | Length | Weight | Max Line | Max Working Load | Breaking Load | Part No |
| --- | --- | --- | --- | --- | --- | --- | --- |
| 2.3T Harken Aluminium High-Load Snatch Block | 38.5mm | 63mm | 84g | 11mm | 2300kg | 4600kg | 3299 |
| 5T Harken Aluminium High-Load Snatch Block | 56mm | 86mm | 252g | 16mm | 5000kg | 10000kg | 3300 |
| 8T Harken Aluminium High-Load Snatch Block | 75mm | 114mm | 498g | 18mm | 8000kg | 16000kg | 3301 |
| 12T Harken Aluminium High-Load Snatch Block | 101mm | 148mm | 1041g | 30mm | 12000kg | 24000kg | 3302 |
| 15T Harken Aluminium High-Load Snatch Block | 125mm | 175mm | 1654g | 30mm | 15000kg | 30000kg | 3303 |